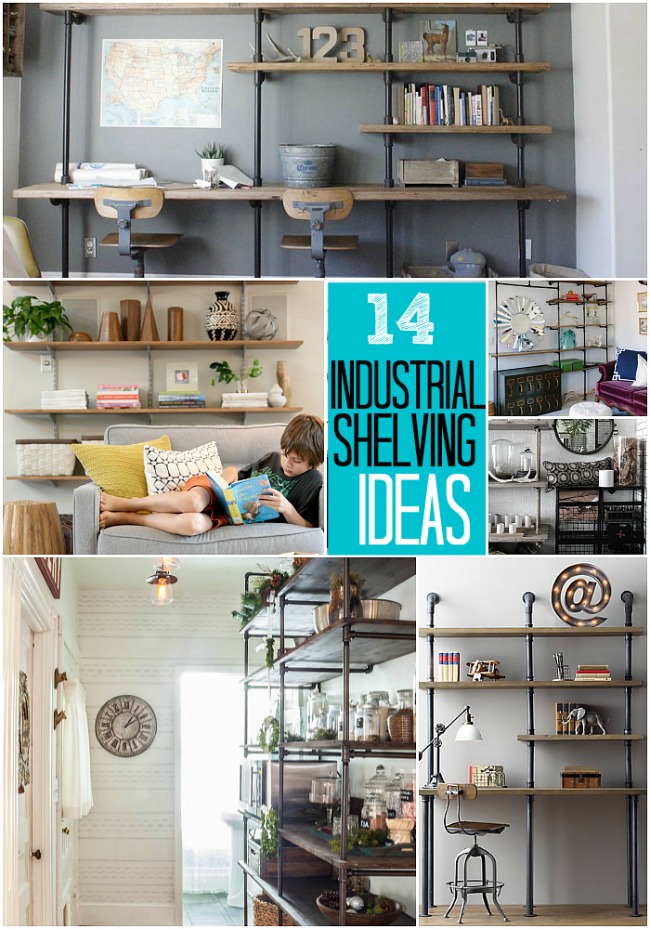 When we bought the #1905Cottage, the only way to access the laundry room was from the front porch. Sometime in the 1950's or 1960's the then-owners had taken part of the porch and turned it into a laundry room. So it had no heat and the floor was the concrete cement porch. When we remodeled the house, we cut a hole in the west wall of the kitchen and opened up an entrance to the laundry room. We also closed the doorway on the front porch and replaced the door with a window.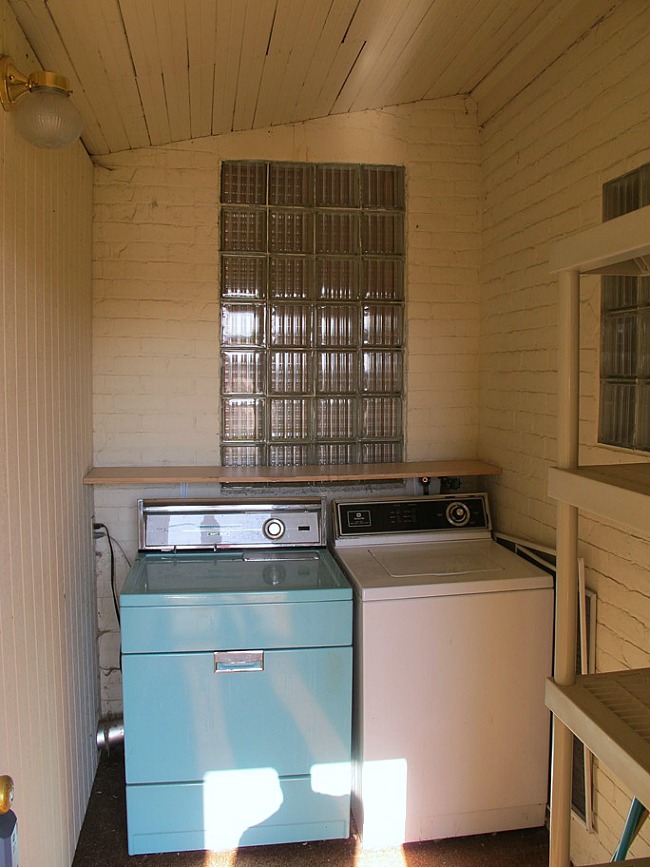 I love the large pantry/laundry room that is acessed directly from the kitchen now. And in my mind I always envisioned a row of shelves on the right-hand side of the room for a large pantry area. I had seen industrial pipe shelving projects and I thought it would be perfect to compliment the beadboard walls in the laundry/pantry room.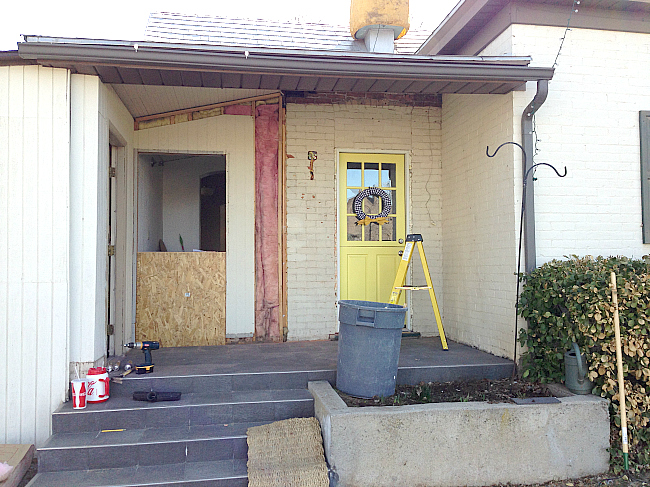 So when Lowes gave us the option of creating an "Organization" post for January, I knew it was time to tackle this project. Here's a little preview of the room. I will be posting the full #1905Cottage Pantry reveal this week!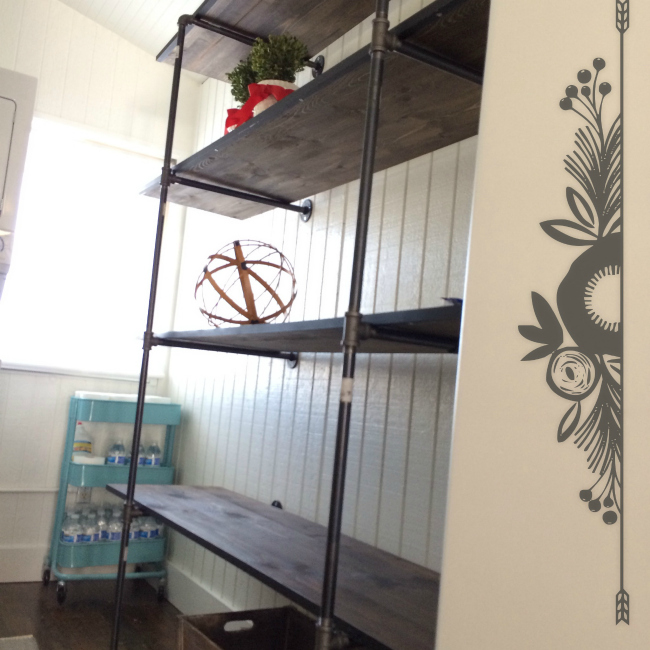 In the meantime here are 14 great DIY Industrial Shelving ideas to get you excited about getting organized in 2014!!!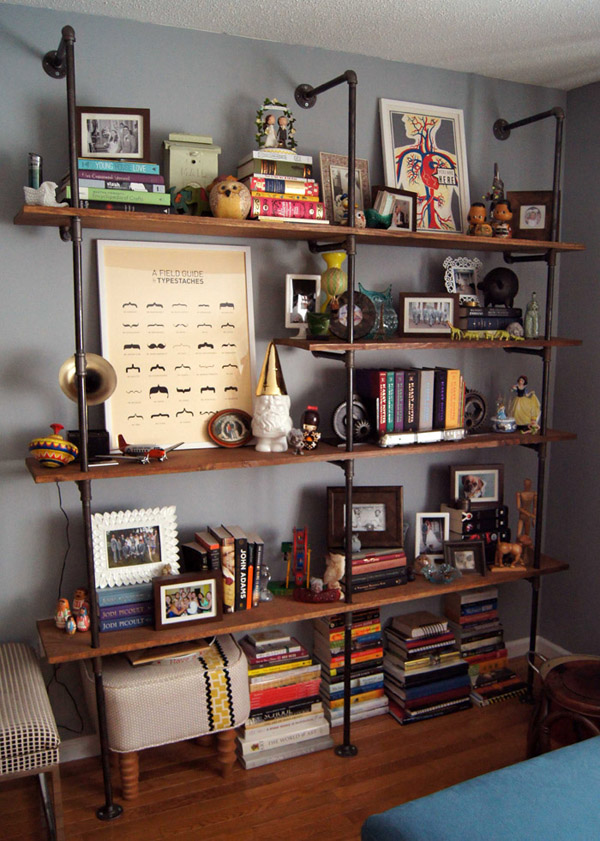 DiY Shelves @ Wouldn't it be Lovely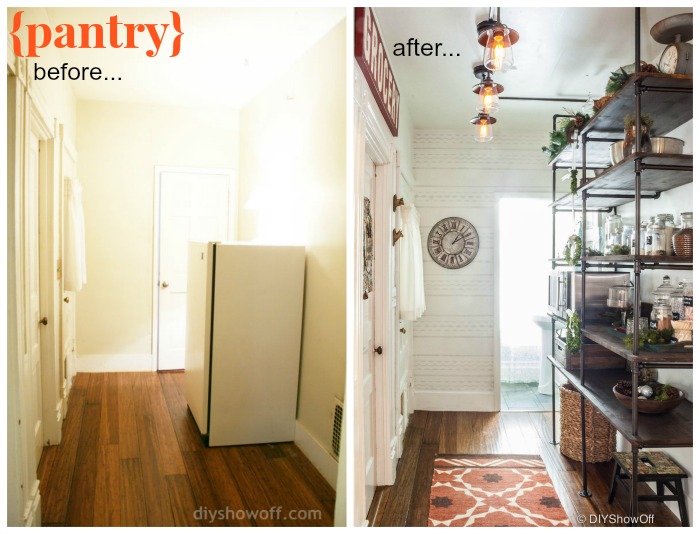 Pantry Makeover @ DIY Show Off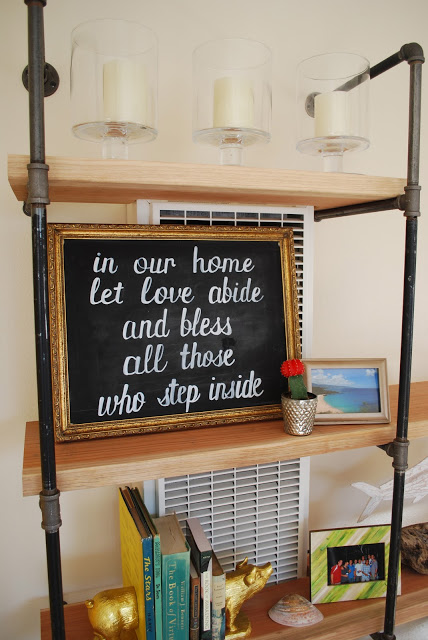 Industrial Shelves @ Brass Jones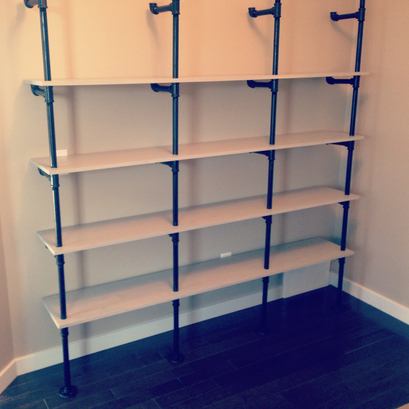 Eco Industrial Shelves @ Aesthetica Designs
Boys Room Shelves @Jessica Kraus on A Beautiful Mess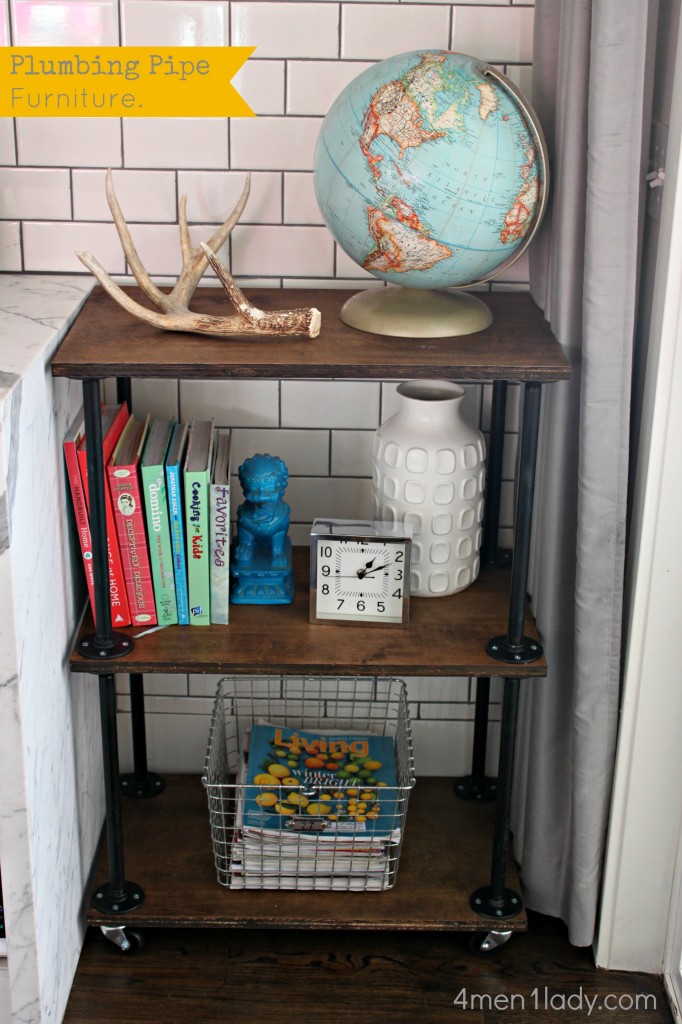 Plumbing Pipe Bookcase @4 Men 1 Lady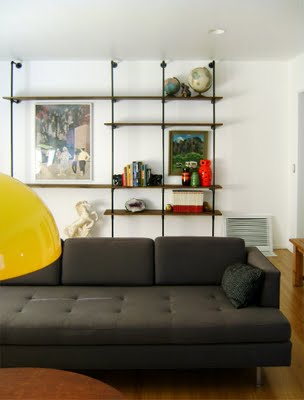 Pipe Shelves @ The Brick House
Industrial Shelving @ Studio 5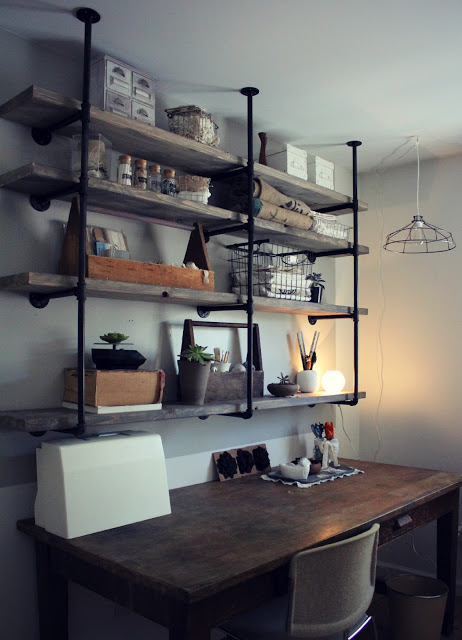 Industrial Rustic Shelves @ Sylvie Liv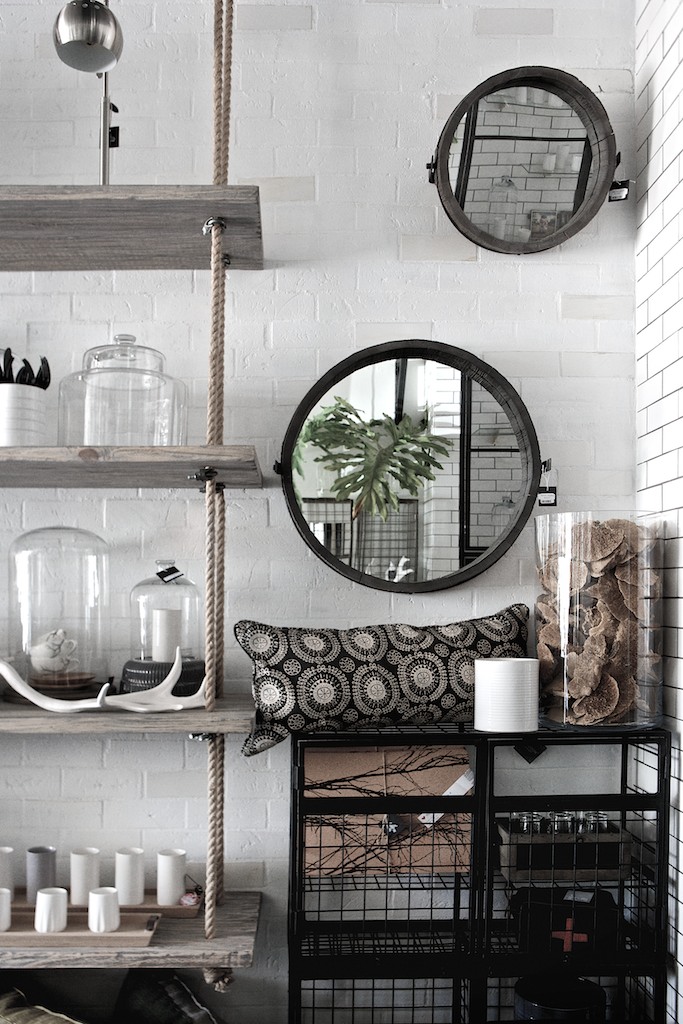 Industrial Shelves with Rope @ Studio 19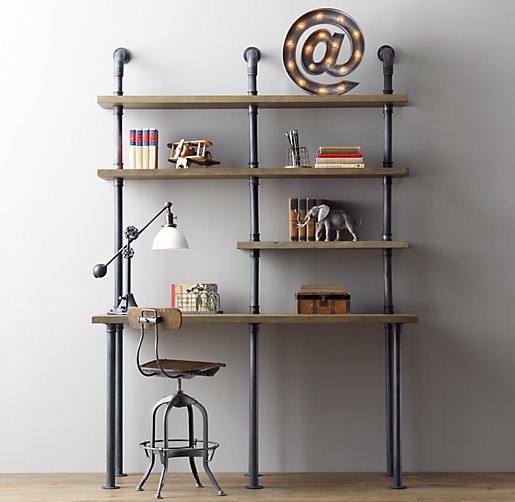 Industrial Pipe Desk @ R&H Baby and Child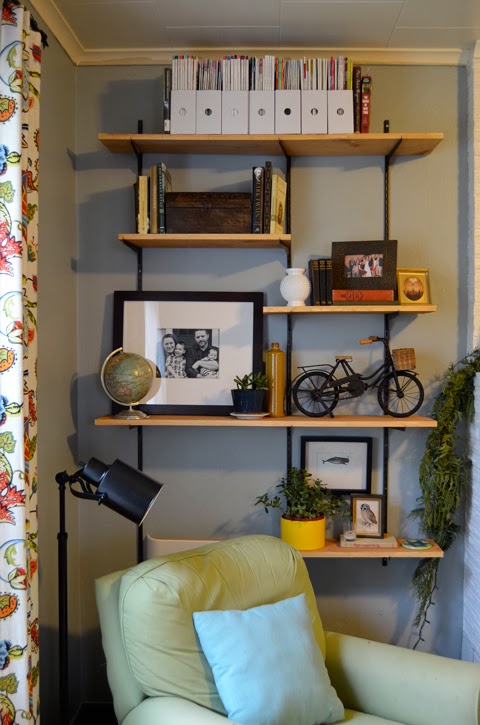 Living Room Industrial Shelves @ Revamp Homegoods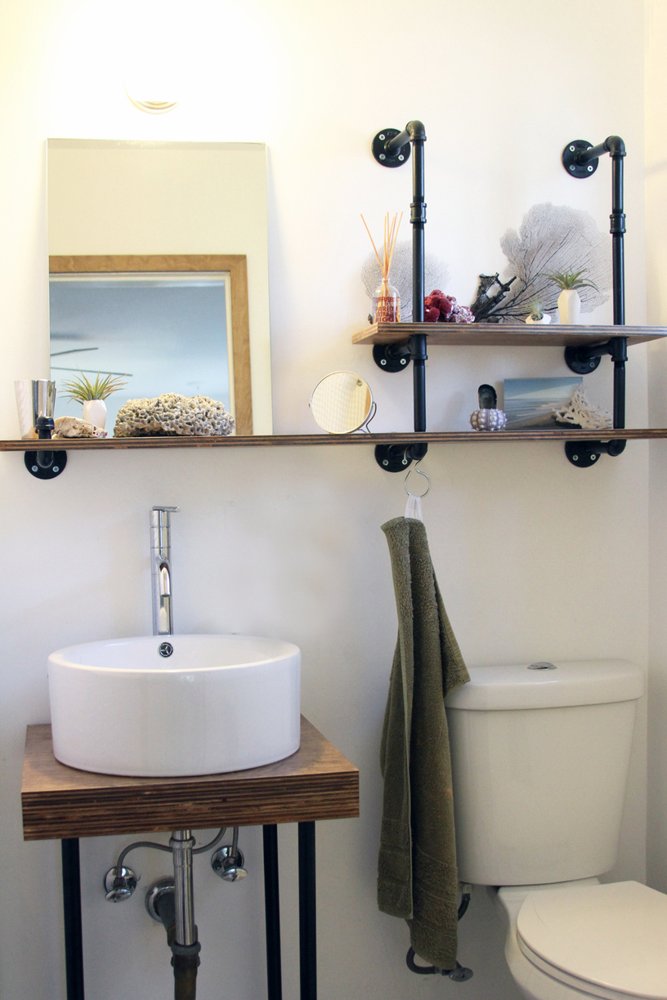 Industrial Bathroom Storage @ Apartment Therapy
Floating Industrial Shelves @ House Tweaking
Which one is YOUR favorite??
I can't wait to show you how the pantry turned out!!
Have a beautiful day!
xoxo

PS — You can follow along with the #1905Cottage projects and inspiration on my #1905Cottage Pinterest Board too!