Spring is upon us … and so is wedding season!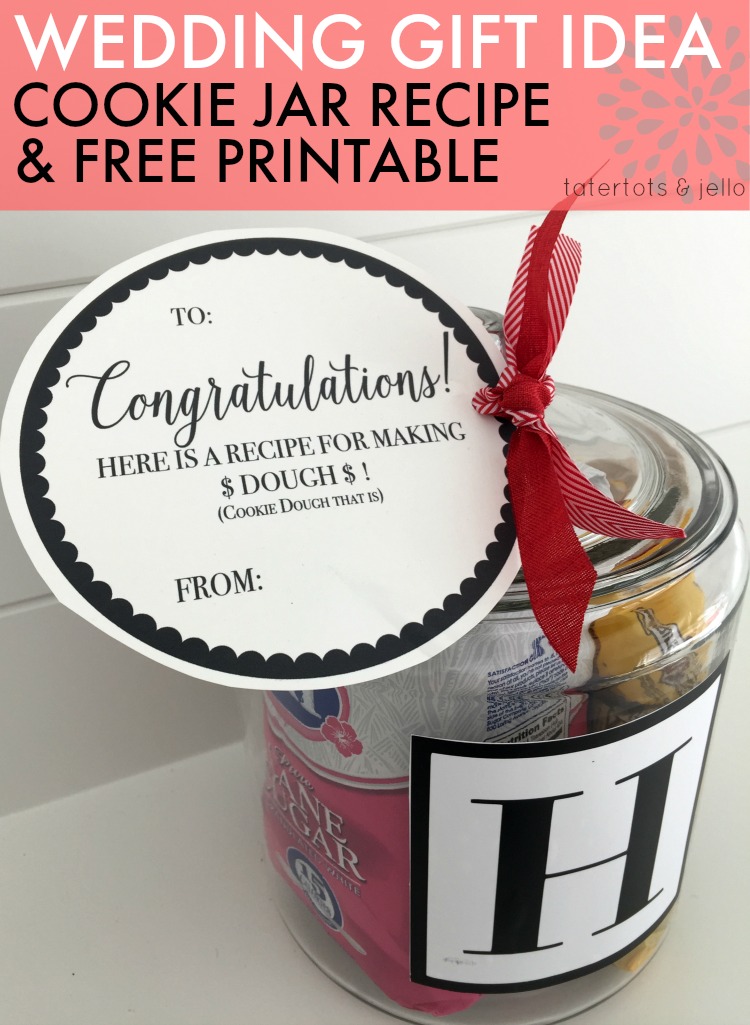 Make this wedding gift idea: cookie jar printable tag and recipe! It's easy and personalized!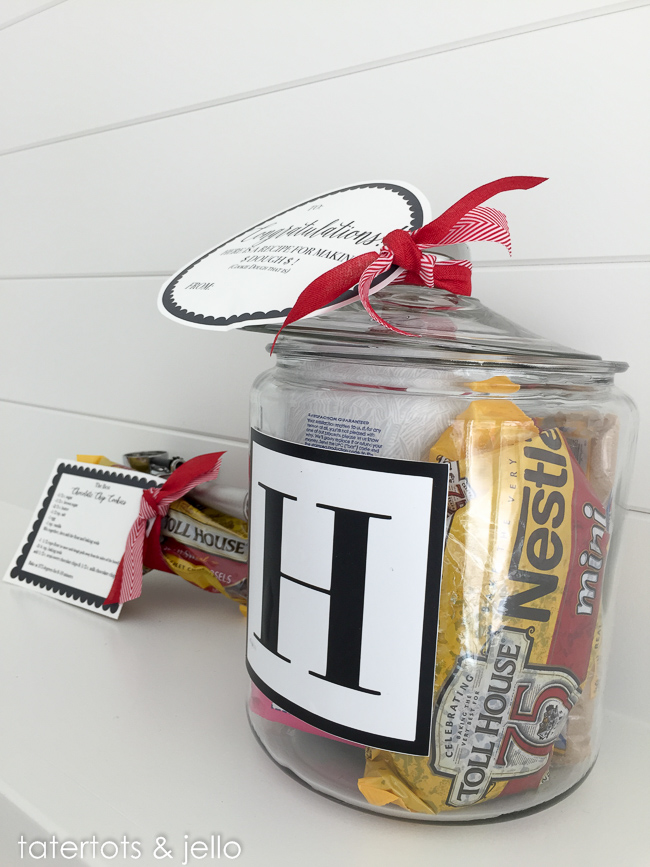 It's easy: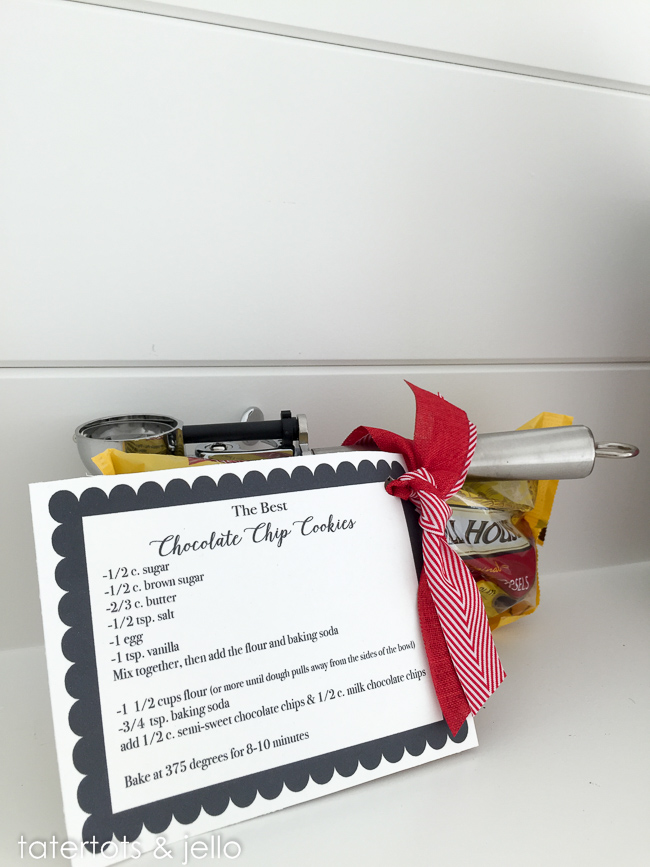 Gather the non-perishable ingredients (listed below on the printable) and a few more things:
2 bags of chocolate chips (one milk, one semi-sweet)
Small bag of flour
Small bag of sugar
Small bag of brown sugar
(optional) Small bag of salt
(optional) Small container of vanilla
Small box of baking soda
1 gallon cookie jar (I found mine at WalMart)
Cookie scoop (Walmart)
Print the free printables (below) on cardstock, trim.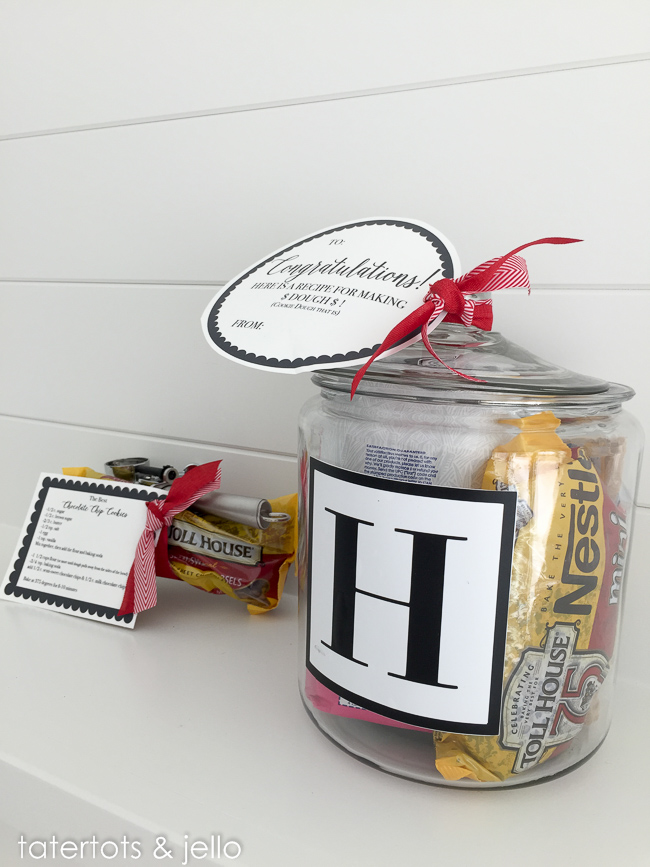 Arrange and package as in the picture above, tying on the tags with ribbon.
And if you have a cutter like the Cricut, you can even personalize the cookie jar with the first letter of their last name!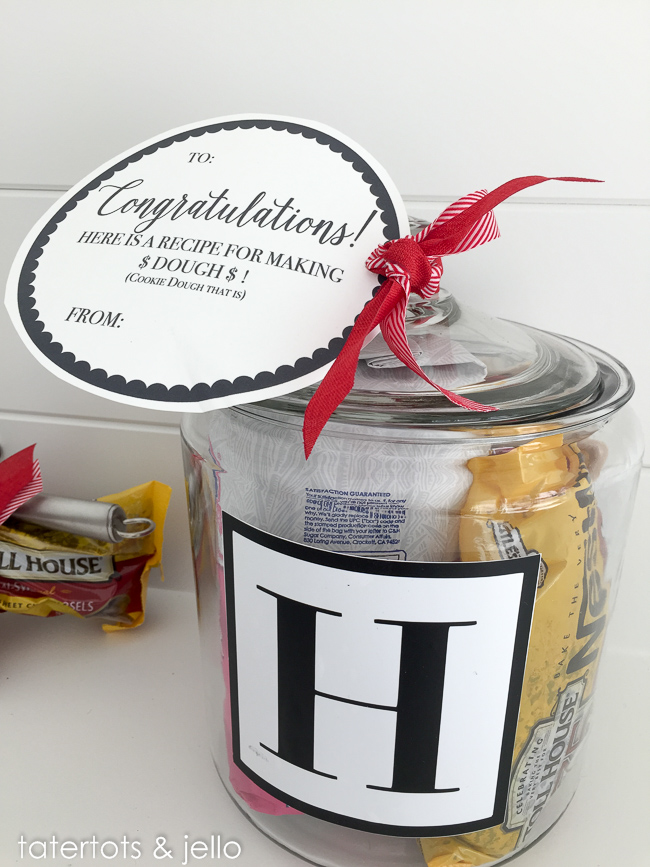 And here is the printable:
Just
right-click this link
or the image below and choose "save link as" to download the free printable PDF. As always, it's for personal use only.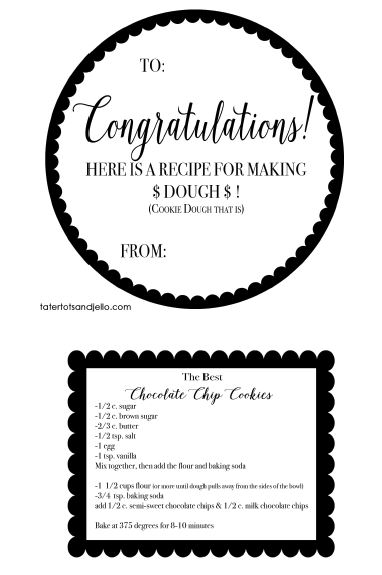 A perfect handmade gift!
xoxo