Thanks for all of your sweet emails and comments on my striped guest room reveal.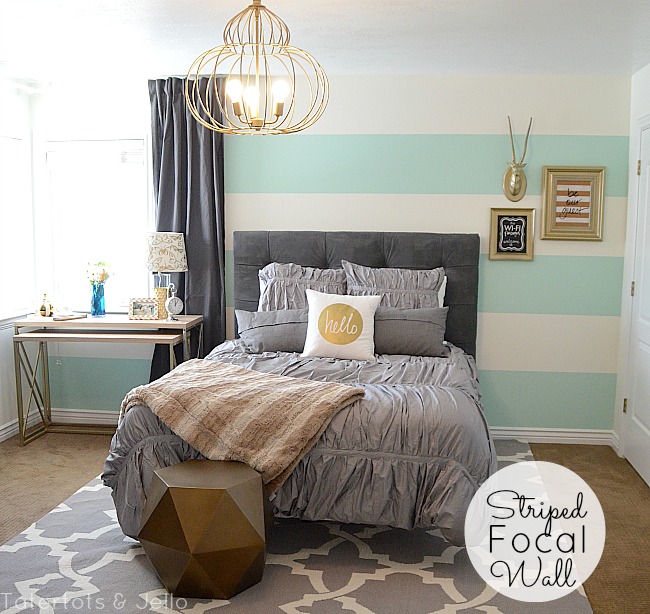 It was so fun to work on!! I have had a lot of questions about the items in the room. So I thought it would be fun to do a post on all of the details!! I love beautiful things at a great price.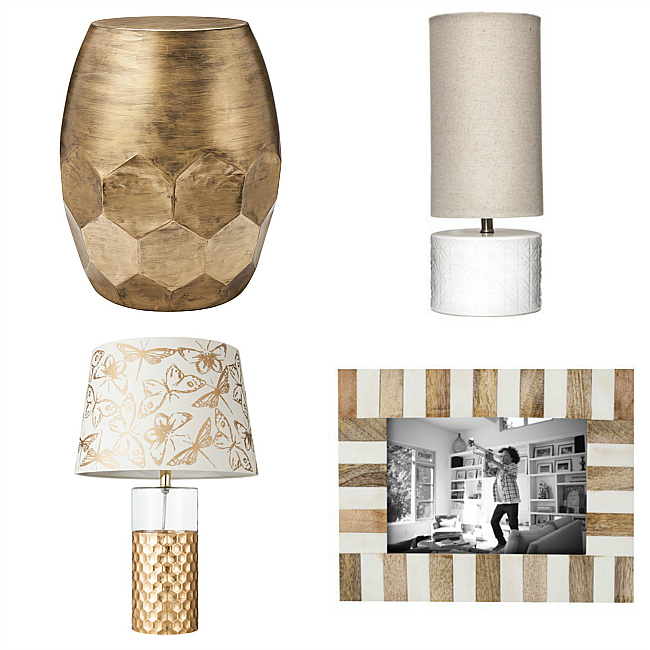 A few weeks ago, I was contacted by Target's PR agency about their new Threshold Spring Line. And I fell in love. I thought the colors and feel of their Spring line would be perfect for this space. So I emailed the PR agency and they sent me out a gift card. So it was so much fun to shop Target's Threshold line for my room. You can see more from this line at the Threshold Target Look Book.
Here are a few things I got for the room.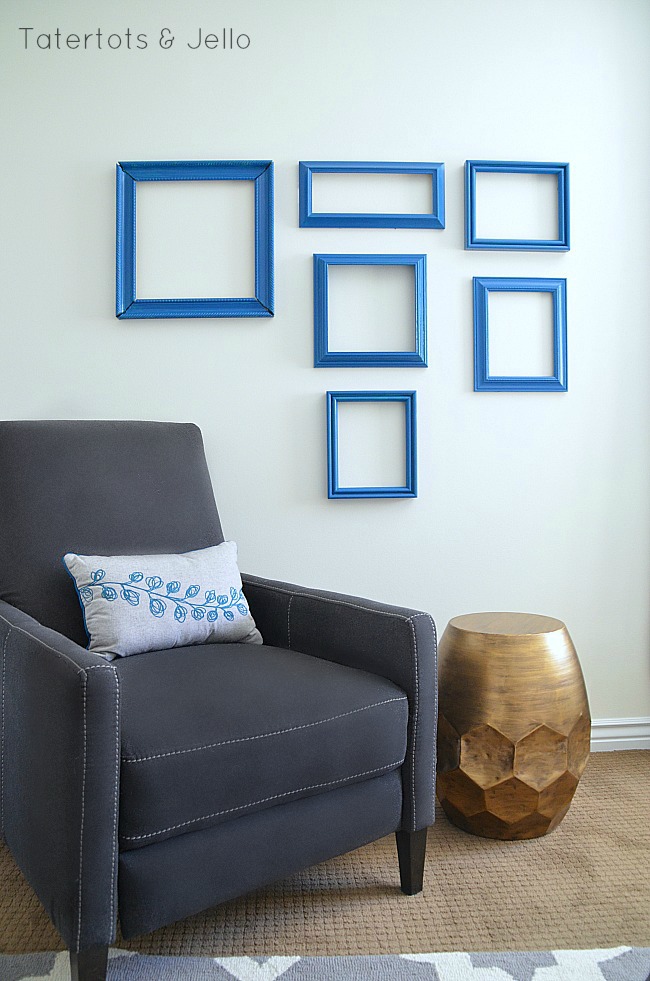 I found this gold little side table/ottoman. I paired it with the grey chair I stole from my husband's office. I love the glimmer of gold it gives to the room. I also love the gold-dipped Theshold lamp with the gold butterfly shade. I paired it with a tiered console table from Overstock. I took the chrome table legs and spray painted them gold to go with the room.
I also found a striped teapot and cup set at TJMaxx Homegoods and paired it with a pretty tray from Threshold's Spring line.
And these frame ideas are kind of fun. I hand lettered some sayings like the "Be Our Guest" and "Wi-Fi Password" and used my new Cricut Explore to turn them into Cricut projects. You can find them later this month in Cricut Design Space — so you can create them too. And I also created a Cricut design space project so you can easily create the pillow, too. The antelope head is also from Homegoods. I spray painted it gold.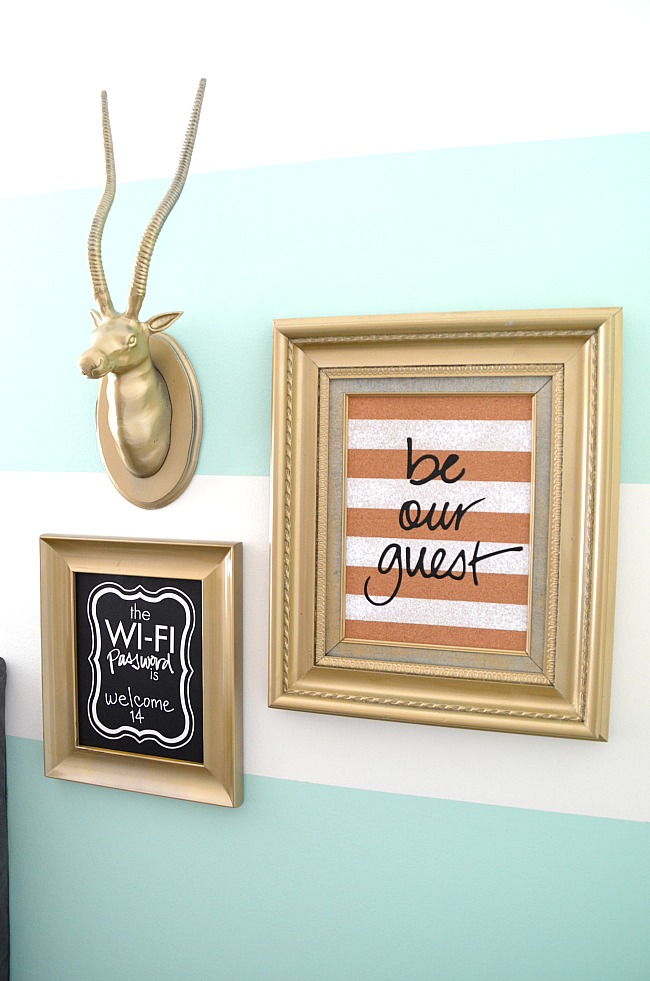 The side tables are console tables I found at Overstock.com. I loved the idea of taking something made for a living room and using them in a bedroom. It could also be used as a desk.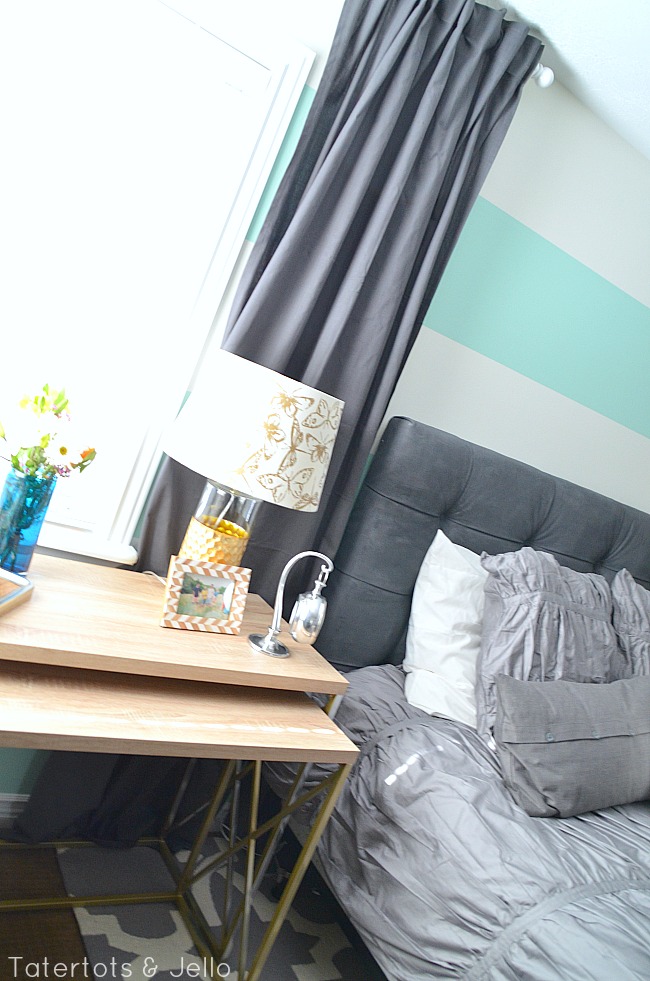 The gold chandelier is also from Overstock.com. I spray painted it gold. I loved the clean lines of the chandelier.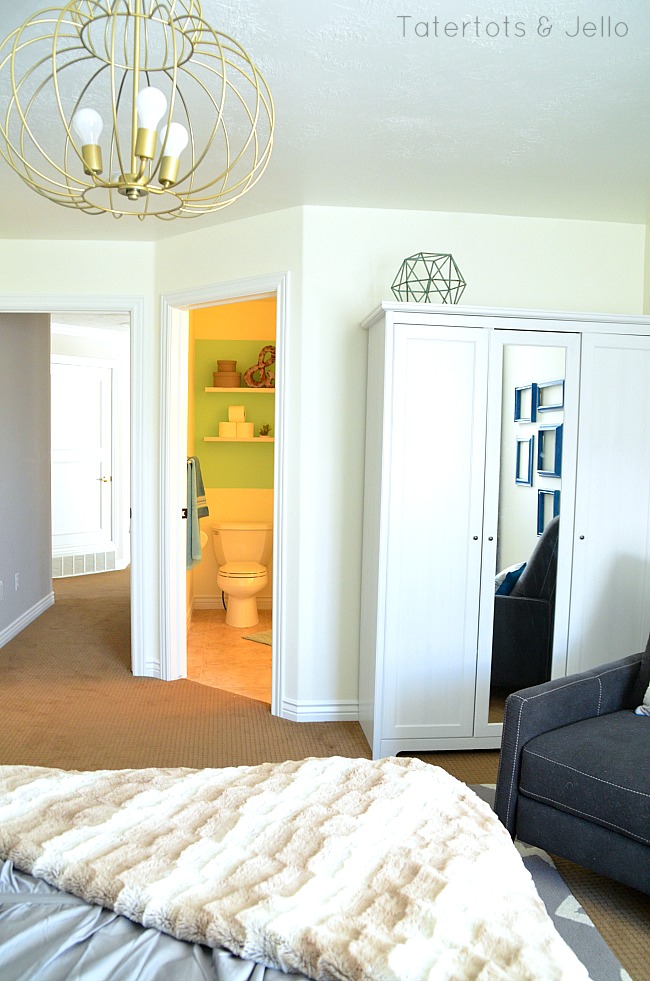 The chair is from Homegoods and it also is a recliner, so it is super comfy in case the guests want to read a book and take a little nap.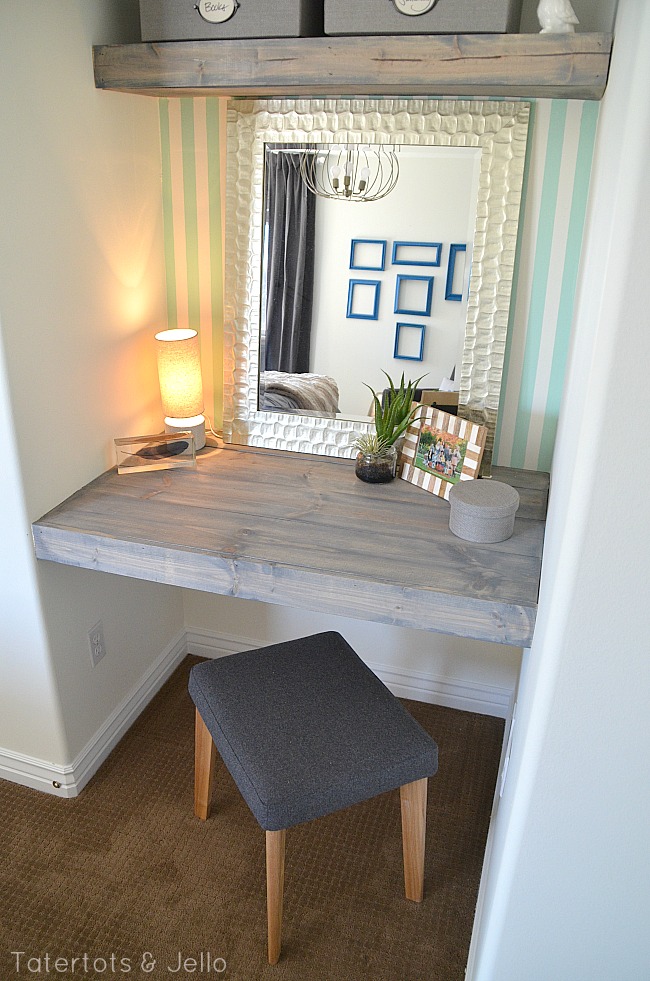 If you want to find out how to make the floating shelves and desk, I have a tutorial on that. I used a grey stain for the wood. The gold mirror is from Overstock. The oganizational bins are from Idea. The stool is from Target.
The armoire is from Ikea. It used to be in Ella's room and we moved it into the guest room.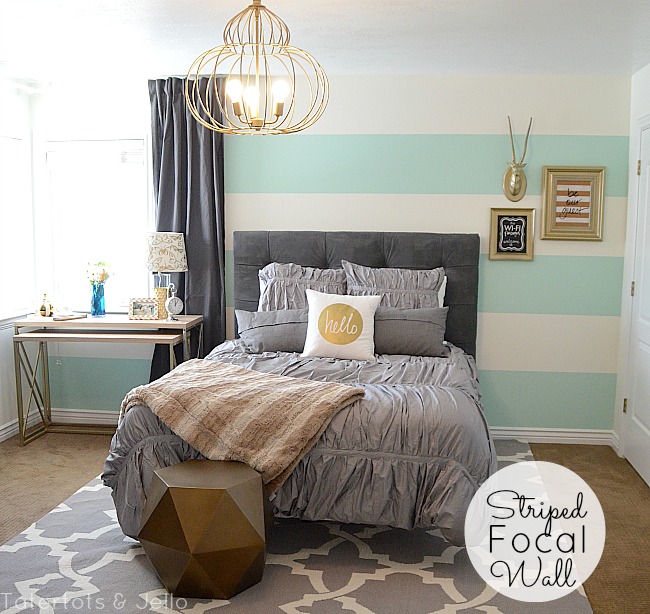 The pretty duvet is the Mirabel Duvet from Crane and Canopy. I love the color and the way it drapes.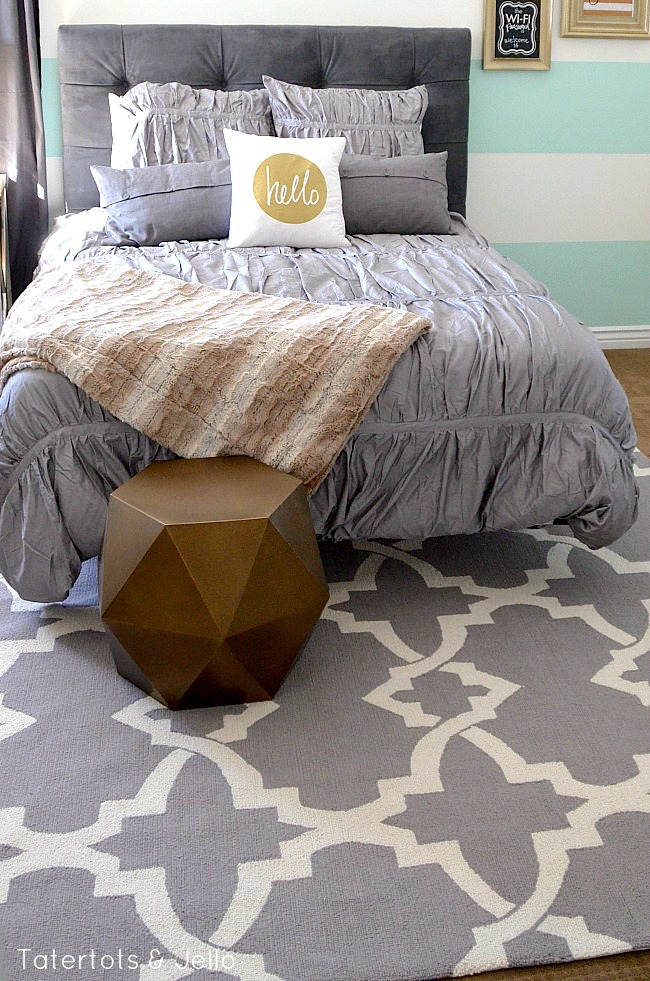 And the rug is from RugsUSA.com. They have amazing sales. I got mine for 70% off with free shipping – yay!! It's the Nelina Trellis Grey rug. And I just checked and they are having 70% off again right now. And the stool at the end of the bed is from Crate & Barrel.
You can see the whole Aqua, Grey and Gold Guest Room Reveal Here.
Happy Friday!
xoxo

PS: This is not a sponsored post. I did receive a gift card from Target and a duvet from Crane and Canopy. See my disclosures for more information.