This post is brought to you by Shutterfly.
This month Shutterfly asked us to create some ideas for a kids bedroom. And I thought that was perfect. We have a bedroom that is adjacent to Ella's and we have been wanting to make that into a tween/teen hangout room!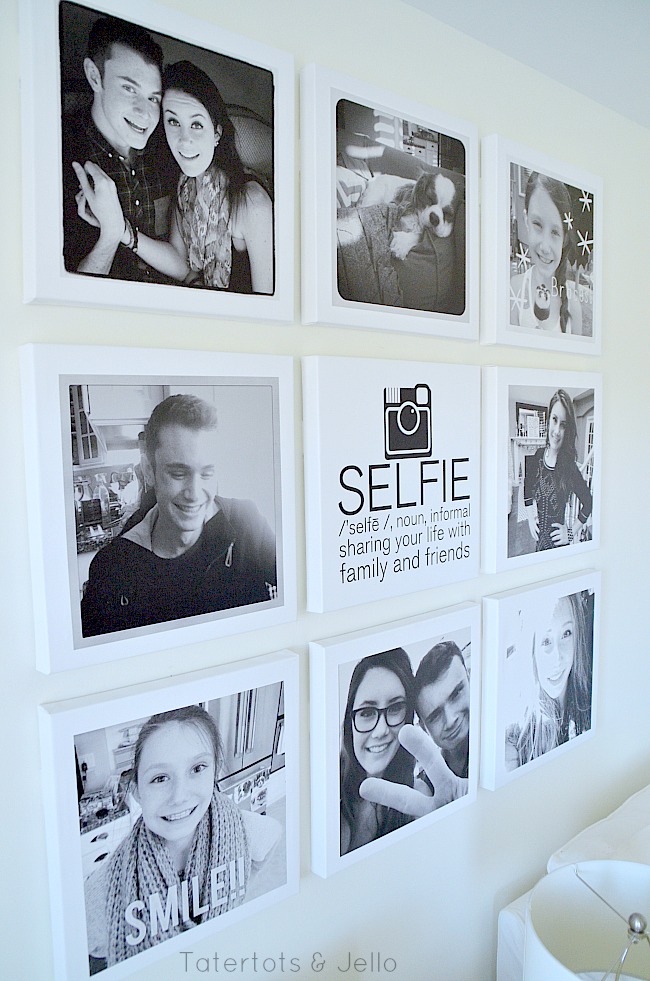 We painted the room a very neutral off-white. And I thought it would be really fun to create a photo wall using Instagram pictures!!
My three oldest kids have iPhones and Instagram accounts. So I went on their accounts and found some selfie pictures. And then I went into MY Instagram accounts and found some pictures of my youngest girl, Ella.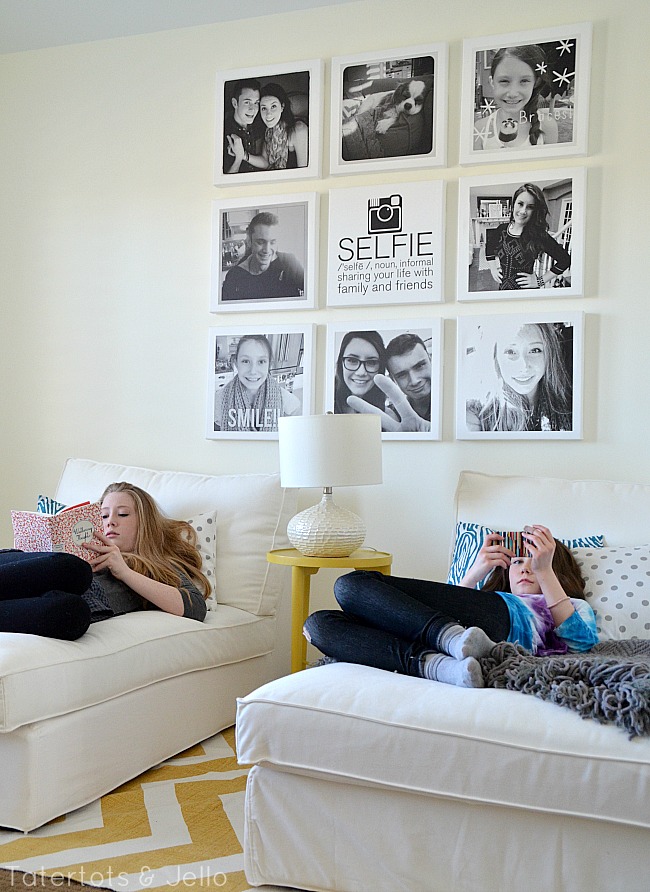 I saved those Instagram pictures and uploaded them into Shutterfly. I had them printed on 16×16 canvases. And I created a 2-inch border around the pictures.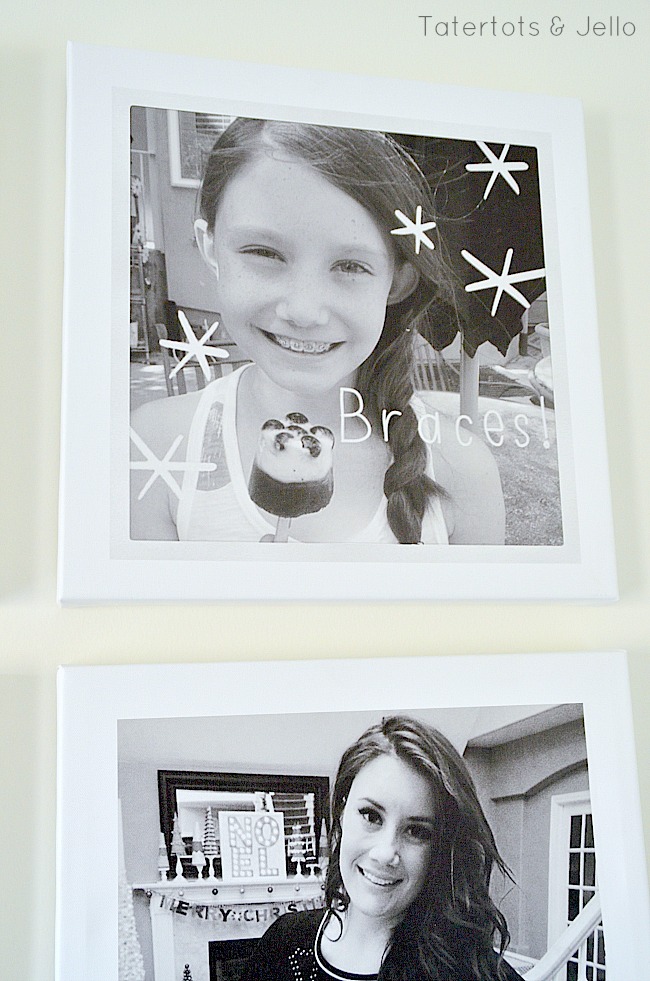 We also created a FREE Instagram printable. Feel free to print it off at the Shutterfly store. I have also included smaller image sizes for 8×10 and 3×5. Such a fun way to showcase all fun things happening on Instagram!!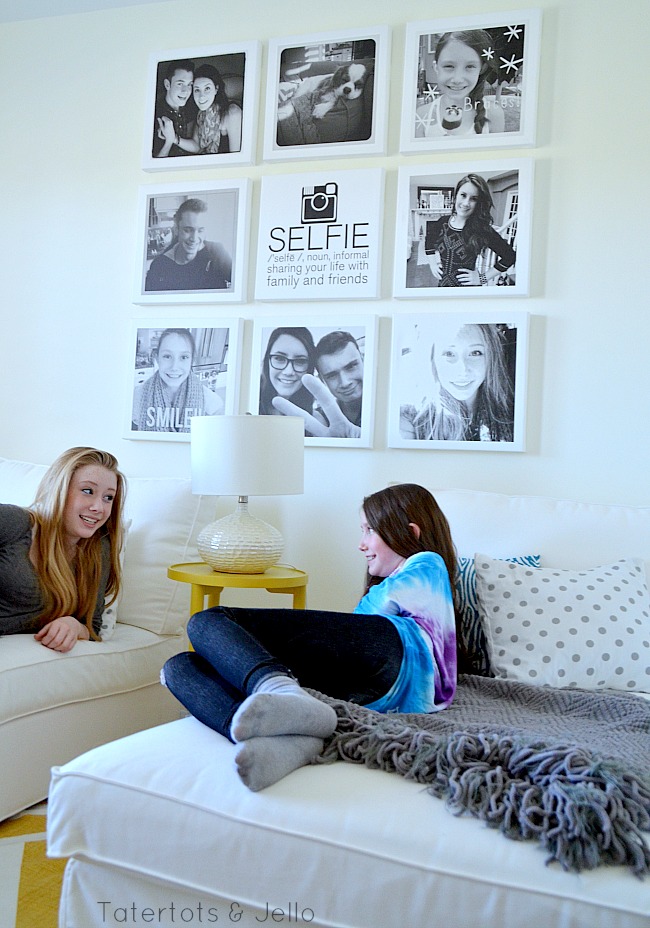 I can't wait to show you more. I have plans for a wall treatment, curtains and more. I think it's going to be a really fun room for the girls' to hang out with their friends and each other!
And here are the printables!
I've created three versions of the "selfie" printable for you.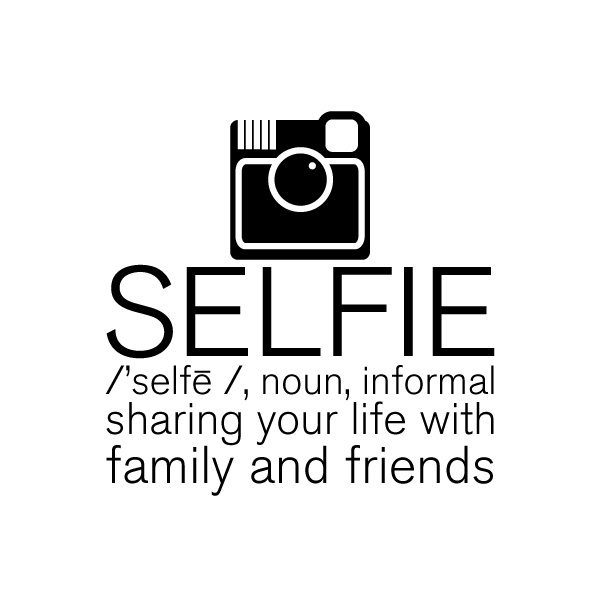 Version 1: Enormous – for large format printing (JPG)
Right-click this link and click "save as" to download the 4000 x 4000 pixel JPG file for printing at Shutterfly.
Version 2: Smaller – for small printing (JPG)
Right-click this link and click "save as" to download the 600 x 600 pixel JPG file for printing small – like if you have a small Instagram photo display like the one I created recently (check it out here).
Version 3: Sized for a framed print, not square (PDF)
Right-click this link and click "save as" to download the PDF file for printing, then trimming to fit an 8×10 frame.
As always, these are for personal use only.
* * * * *
You will love Shutterfly's Home Decor Items!
Shutterfly on Pinterest (Be sure to follow them on Pinterest!)
Shutterfly Home Decor on the Web
Shutterfly on Twitter (@shutterfly)
Have a Beautiful Day!
xoxo

This is a sponsored post on behalf of Shutterfly and as part of the Mom it Forward Blogger Network. I love Shutterfly and am excited to be a Shutterfly blog ambassador. See my disclosures.