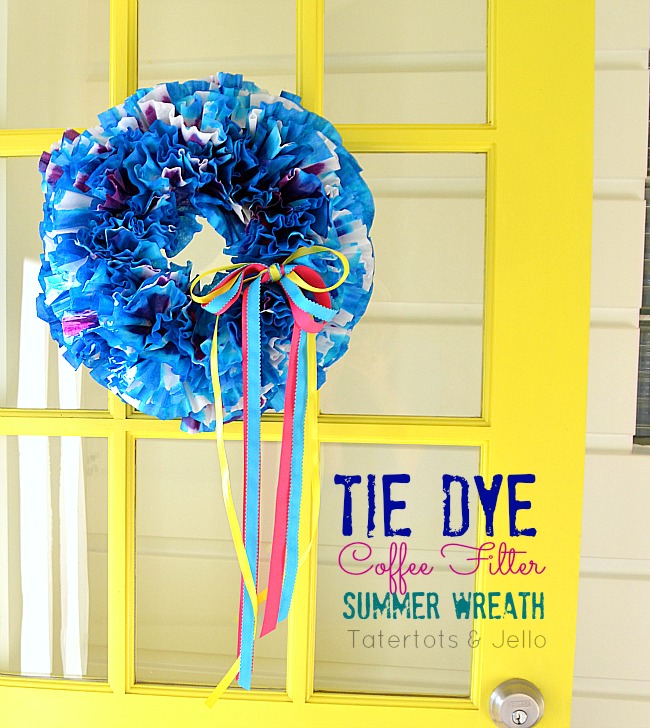 A couple of weeks ago my girls and I had a little tie dying craft afternoon. We made a few different projects!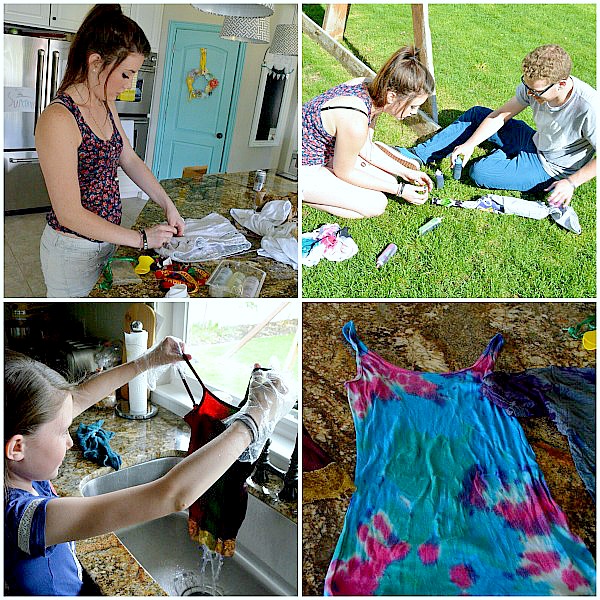 And we had some left over dye, and I started going a little crazy. I wanted to try tie dying all kinds of things. One of the things I grabbed was a box of coffee filters. I tied some rubber bands around a few bunches of filters and poured some different color dyes on them. I was afraid they might stick together with all of the dye, and after they dried I discovered they they hadn't stuck together. Yay!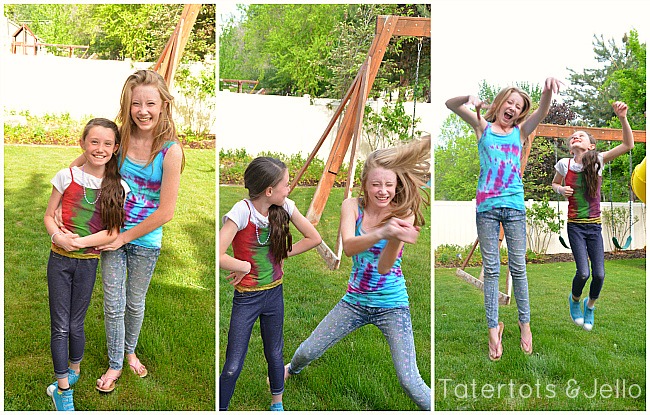 I was thinking of making a kind of tie dye flower light string, but then I decided to make a Tie Dye Wreath. Tie Dye reminds me of Summer and I thought a Tie Dye Summer Wreath would be so colorful and fun.
This is how I made the Tie Dye Summer Wreath.
And it can also a fun addition to a teen or tween room. I have a daughter doesn't like super "girly" decor, but she loves all things Tie-dye. And I thought it would be PERFECT for her room.
It would also be great to make for a birthday party. You can tie dye the coffee filters in ANY colors – so you can coordinate it with colors from your party.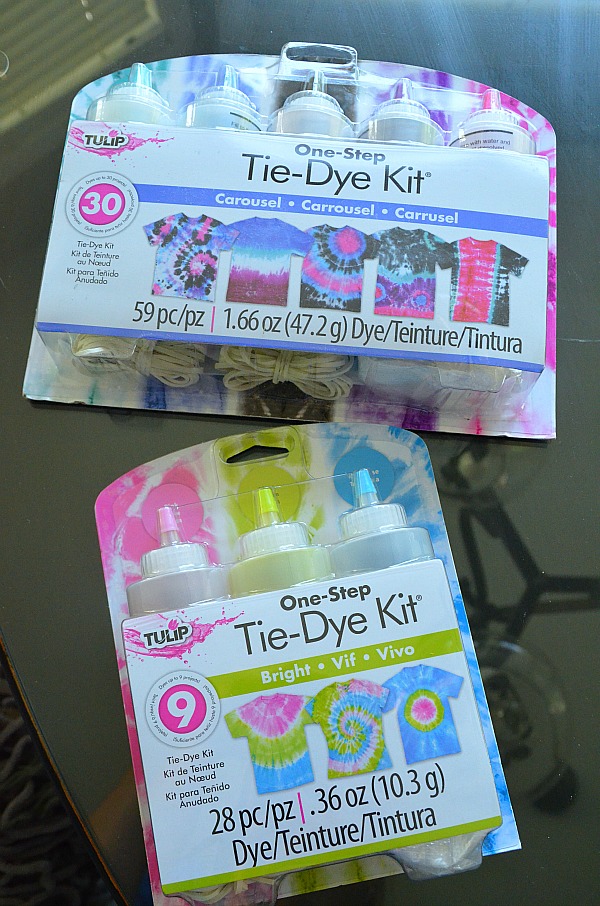 Materials:
Wreath form (I got mine from the Dollar Store)
Ribbon or Duct Tape to wrap around the wreath.
About 80-100 Coffee Filters.
Tie-Dye kit (I used one from Tulip/I Love To Create)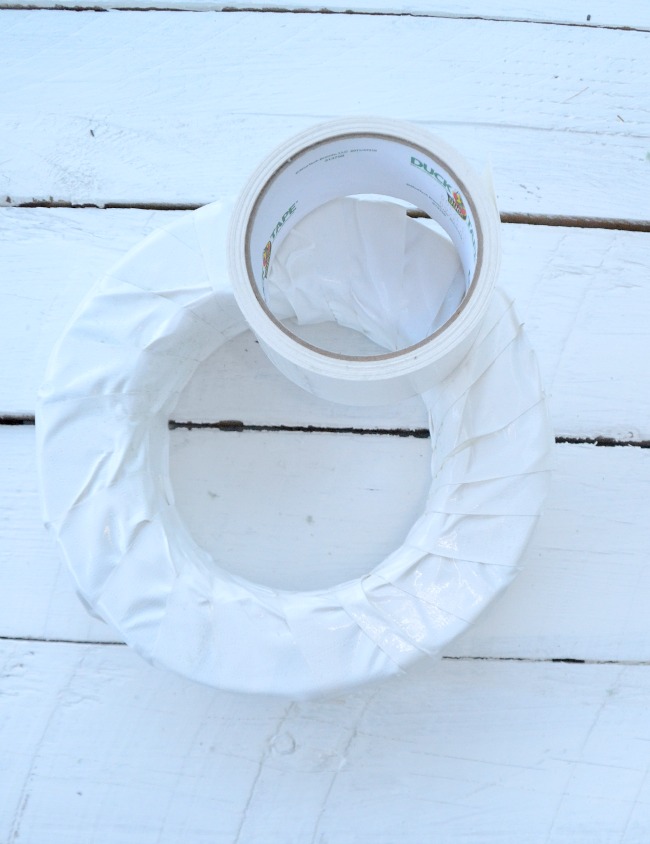 Here's How to Make the Wreath:
**Be sure to wreath plastic gloves. We didn't and our hands were dyed for a few days LOL!!
Wrap the wreath form with ribbon or duct tape.
Wrap the coffee filters with rubber bands and squirt at least 2-3 colors of dye on the filters. Dye the coffee filters with dye and let them dry out.
Separate the tie dyed filters and then scrunch each one up and hot glue them to the wreath form.
I put one row of filters around the top of the form.
Then another row on the outside edge of the form.
And then a third of the filters around the outside of the wreath form.
I didn't add a layer of filters to the inside of the form, since the wreath form was so small and I didn't want to crowd the inside of the form. I fluffed up the coffe filters when I had them all glued on to make the wreath look even. I also used a pair scissors to trim a few of the edges to shape the wreath.
Then I hot glued a ribbon to the back of the wreath so I could hang it up.
The last thing I did was I added a bow to the front with three coordinating ribbon colors.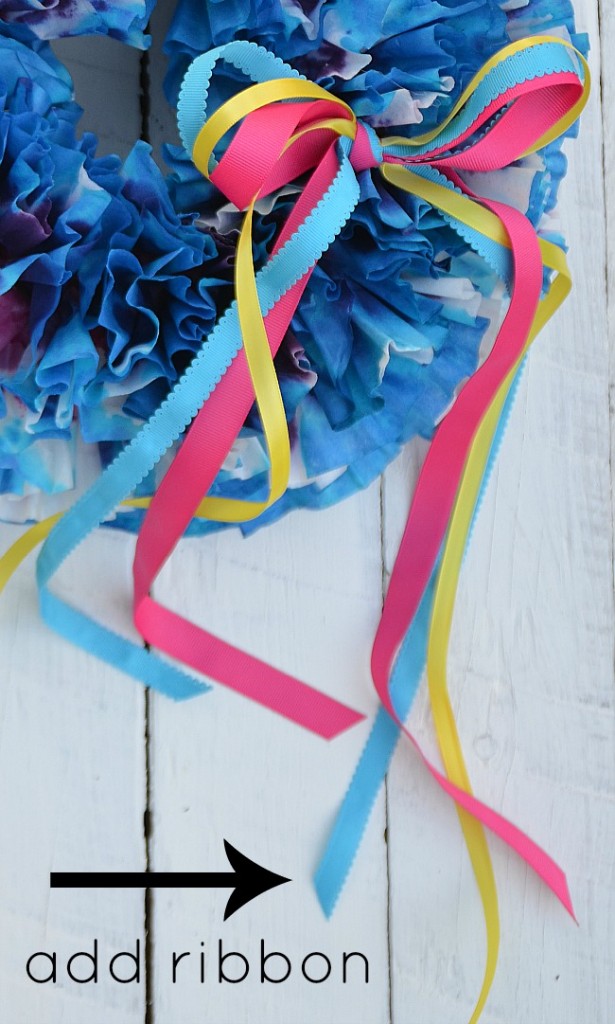 Another thing I love about this wreath is how light it is. You can hang it anywhere!!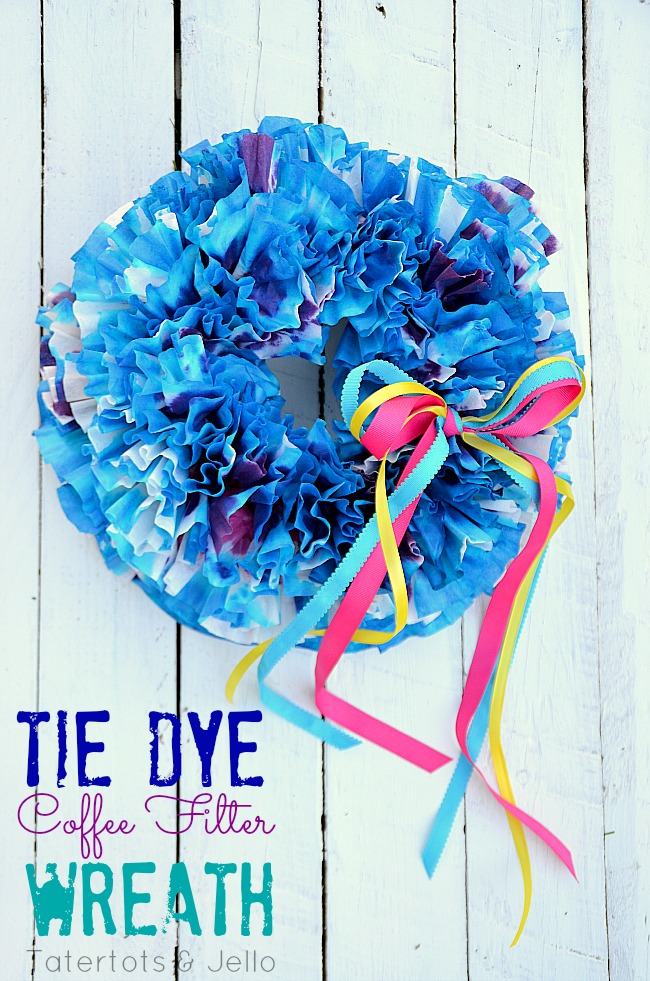 Have you ever tried Tie Dying? What do YOU love to make?
Have a Happy Day!!
xoxo