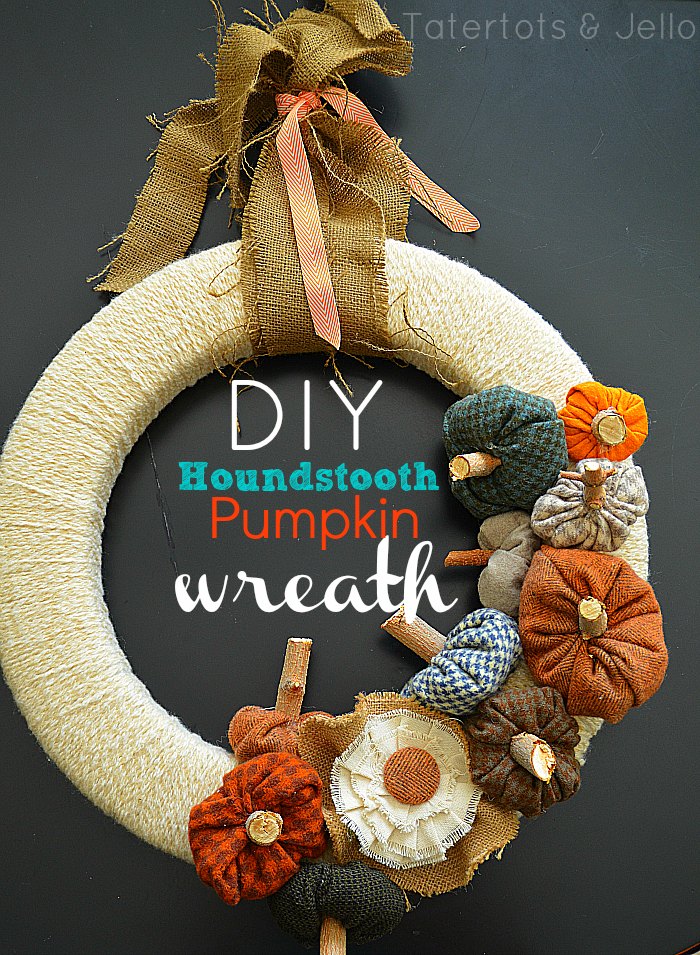 ---
Houndstooth Plaid Pumpkin Wreath
---
This is one of my favorite wreaths. And yes — I am still obsessed with plaid this fall too!
I'm OBSESSED with plaid this fall.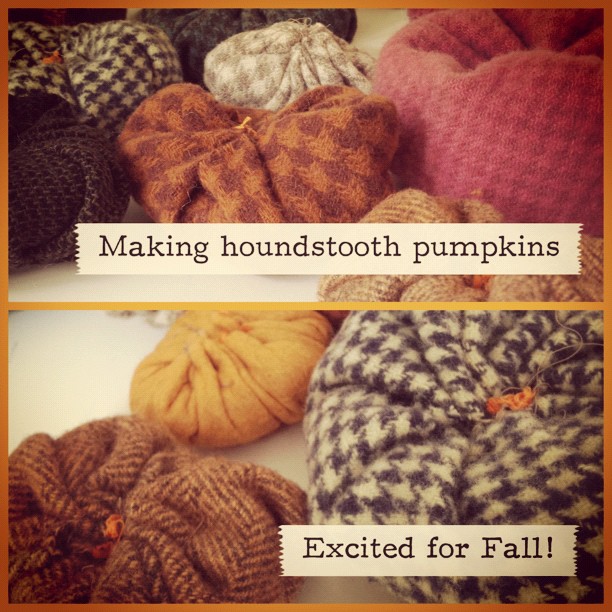 If you follow me on Instagram, you might have seen this little picture of my houndstooth pumpkins.
I had some wool houndstooth scraps I had bought at my local fabric store last year and never used. I thought it might be fun to make some fabric pumpkins with the houndstooth material.
You can make these pumpkins for Fall decorating and make mini ones if you want to make a Fall wreath with them. Either way they are super cute and festive.
I want to make some Houndstooth pillows for my couch next!
Here's what you do: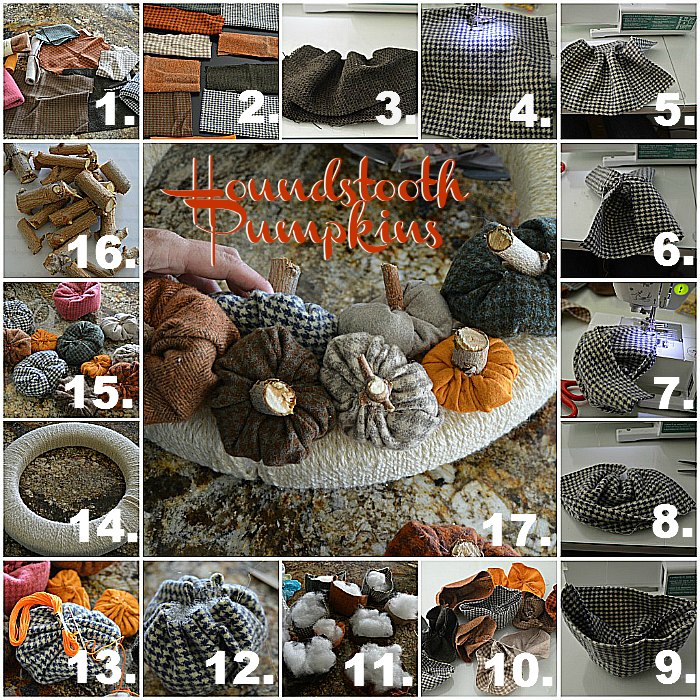 Take your houndstooth material.
Cut the material into rectangles. The height is going to be how tall the pumpkin is, and how wide is how gathered the pumpkin will be.
Sew a wide seam down the middle of the material lengthwise.
Pull the thread to gather the material.
Fold the material with the gathered side at the bottom.
Then sew up the sides of the material. You want the gathered side on the bottom – that is the bottom of the pumpkin.
Pop the seams inside out so the sames are inside of the pumpkin.
Do this with all of the rectangles.
Then stuff the pumpkins with batting.
Then hand sew a seam around the edge of the pumpkins and pull the seam to gather edges and close the pumpkin.
Take embroidery floss and pull the seam into the middle of pumpkin by putting the needle all the way through the pumpkin and then up to the top a few times. This will squish the pumpkin and hide the open seam.
Wrap your wreath form with yarn. Start at one side and wrap all the way around to the other.
Cut some wood for the stems and hot glue them on.
Arrange the pumpkins on your wreath. I pinned mine on — just in case I wanted to use them for another purpose later on. But you can hot glue them on too.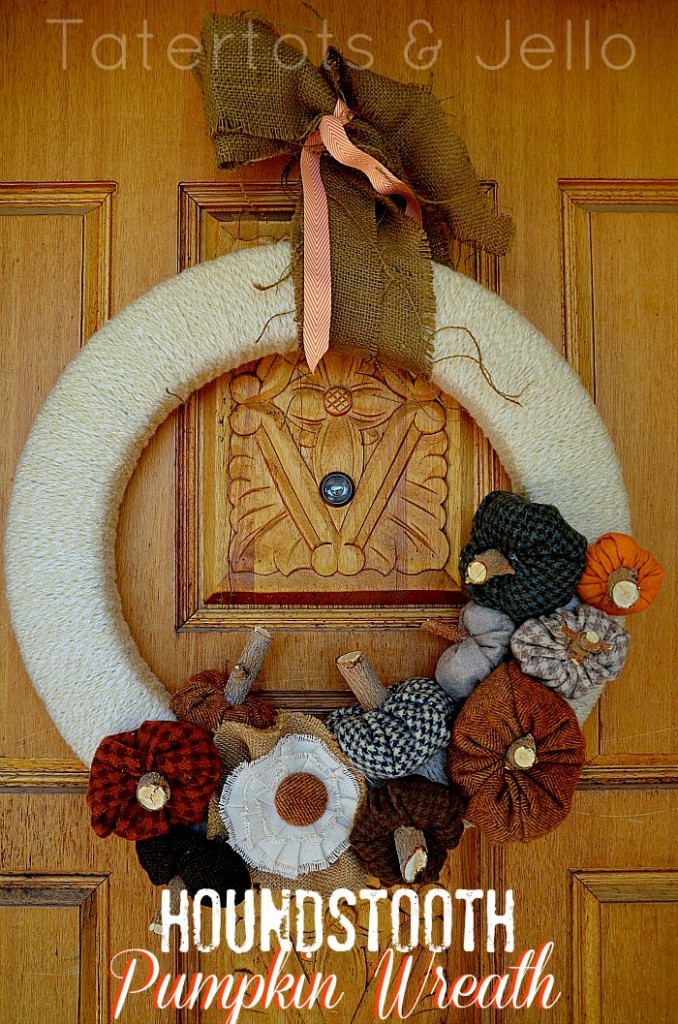 I added some left-over burlap to the top of the wreath to hang it along with some herringbone orange ribbon.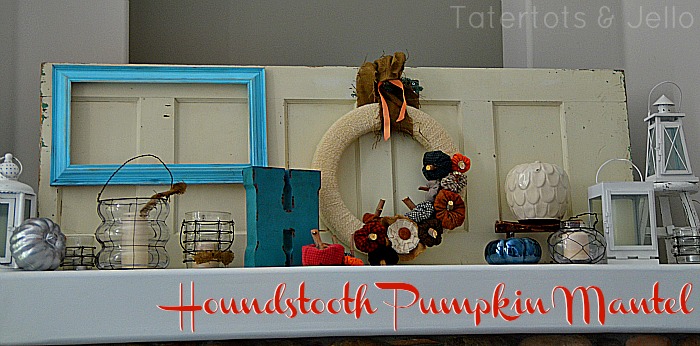 This is the second wreath for the Styrofoam challenge.
Last month I made a Beachy Rosette Wreath: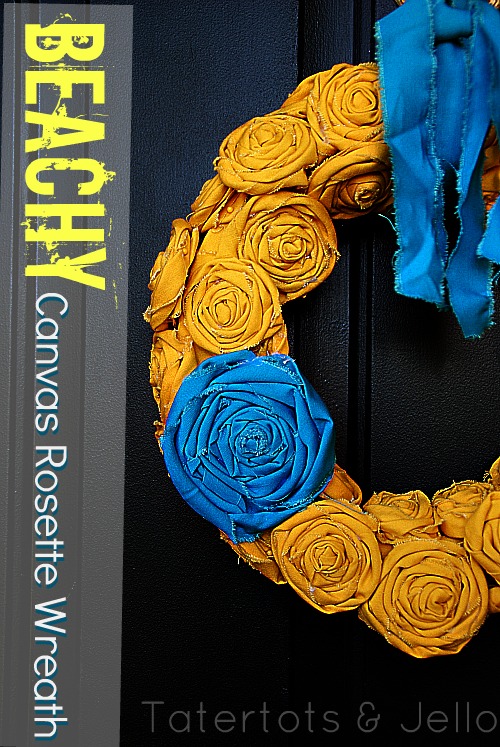 And be sure to check out the The Ultimate Wreath Board (Styrofoam) on Pinterest.
(where we love to pin beautiful wreaths!!)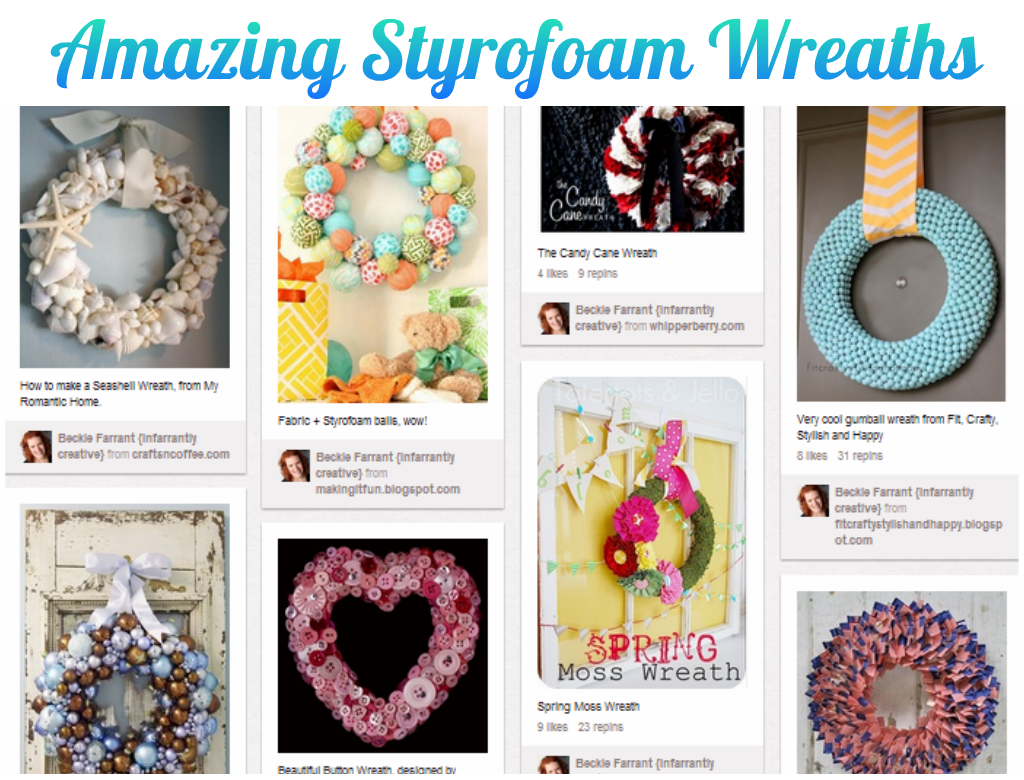 I think I added all of the wreaths that were left in the comments last month.
If you have a styrofoam wreath that you would like added to the board, leave me a
link in the comments.
xoxo
Have a Beautiful Day!