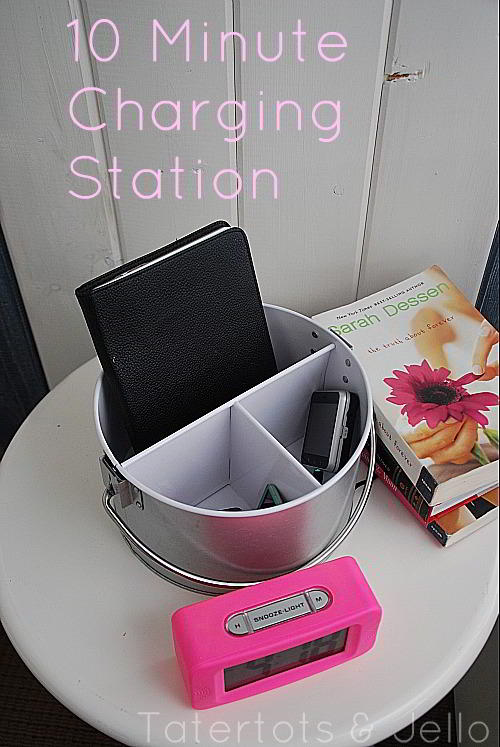 I've been working hard on a big DIY room redo for my daughter.
It's almost done and I am so excited to share it. In the meantime, here's a quick little project I made for her room to hold all of her electronic gear. It's a Electronic Charging Station made out of a $9.99 Silverware Caddy from Target. And the best part?? It's a 10-minute project!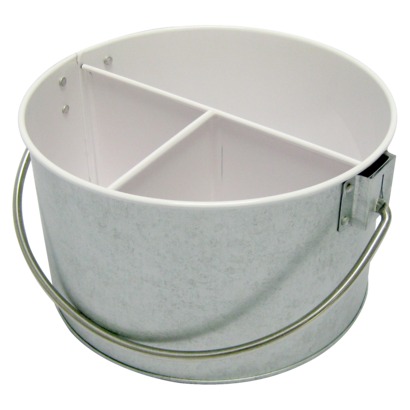 $9.99 Silverware Caddy from Target
All you have to do to change a silverware caddy into a charging station is drill a few holes. I bought some Porter Cable drill bits from Lowe's and used one to drill the holes.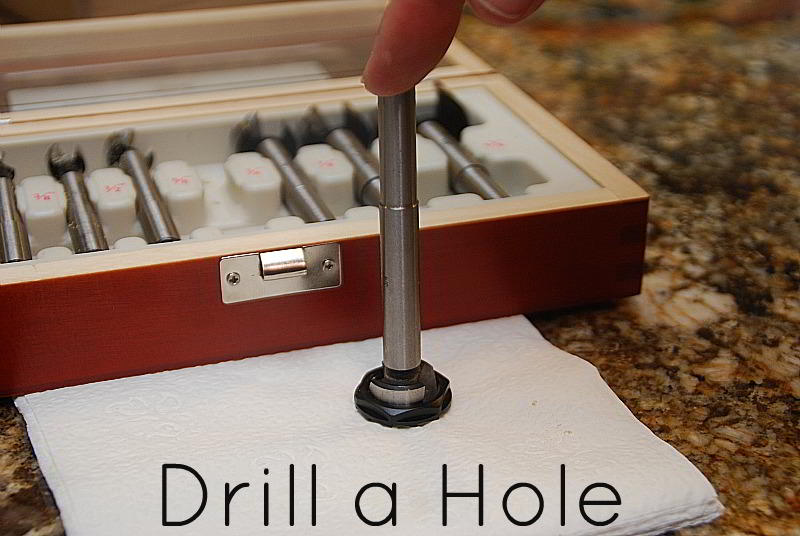 If you want all three compartments to be able to charge items, you can either drill three holes in the outside of the caddy, or drill holes in the middle compartments, linking all compartments together. The metal is quite soft, so drilling the holes is easy.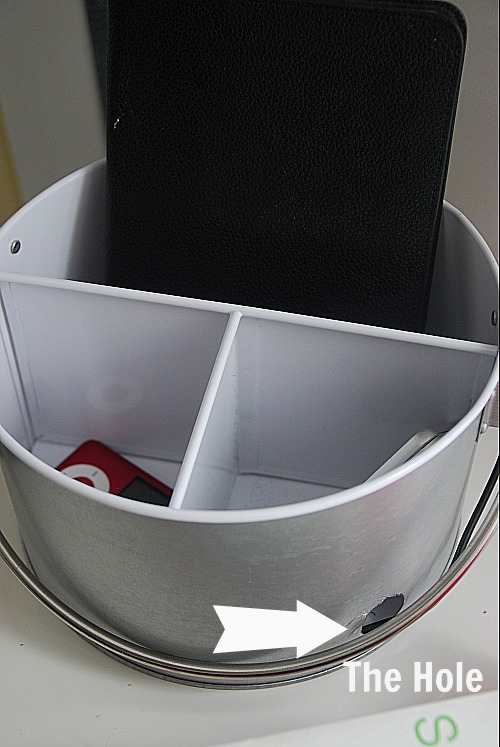 Once the hole is drilled, take a file and file down the rough edges. And if you want to make it look even better, there are rubber rings you can buy that fit over the hole, but leave a space for the cords to go in.
Update — I had a reader on my TT&J Facebook page tell me that magnets should not be used around electronics. I did not think about that!! So if you make this project, use poster putty to hang the pictures OR, pick a caddy that isn't metal just to be safe. A plastic caddy would work just as well and you won't run the risk of any damage to your electronics 🙂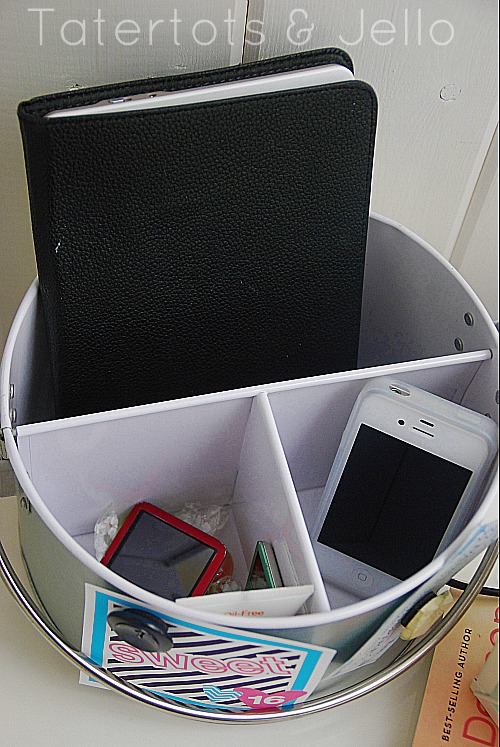 She loves it. And I love that it was a 10-minute project!!
Plus, this project would work as a family charging station too.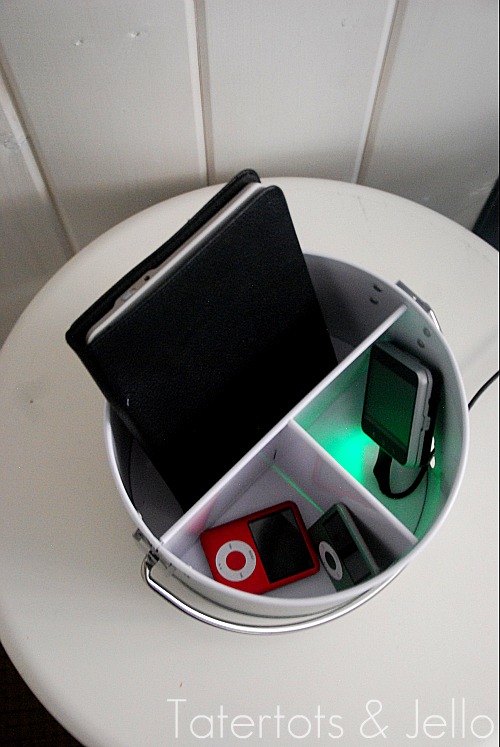 Be sure to head over to Lowe's to get inspired 🙂
xox

PS — The whole room reveal is coming up soon!!
Have a Wonderful Day!
And if you are in the SLC area, be sure to stop by the amazing Queen Bee Market this weekend. It is going to be amazing!! I hope to see you there.