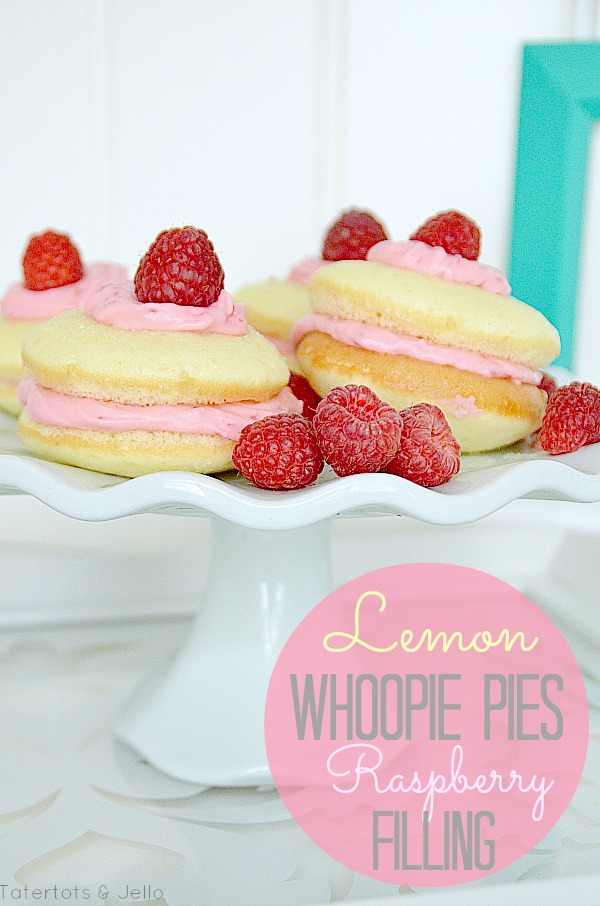 When we were at Michaels the other day, the girls talked me into this FUN Whoopie Pie Pan: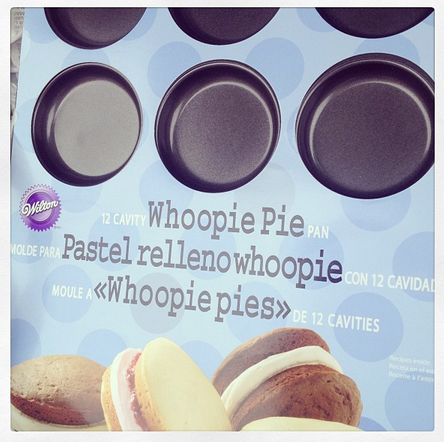 We were excited to go home and make some yummy creations!

I have been spending the week being creative each day with the Michaels and the Cre8time blogger challenge –and baking is not my usual creative thing. So I thought it would be a fun way to be more creative.
Immediately I thought of Lemon and Raspberries – two of my favorites for Spring!!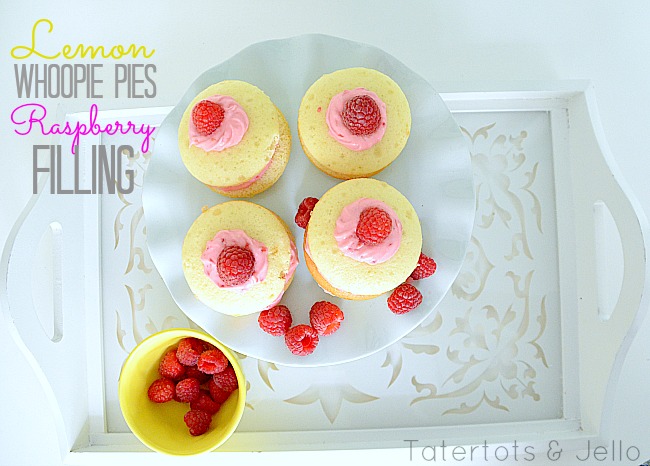 And to make it easier, I made the whoopie pies with a cake mix. Semi-homemade, right??
Here's how we made our Easy Lemon Whoopie Pies with Fresh Raspberry Filling- yum!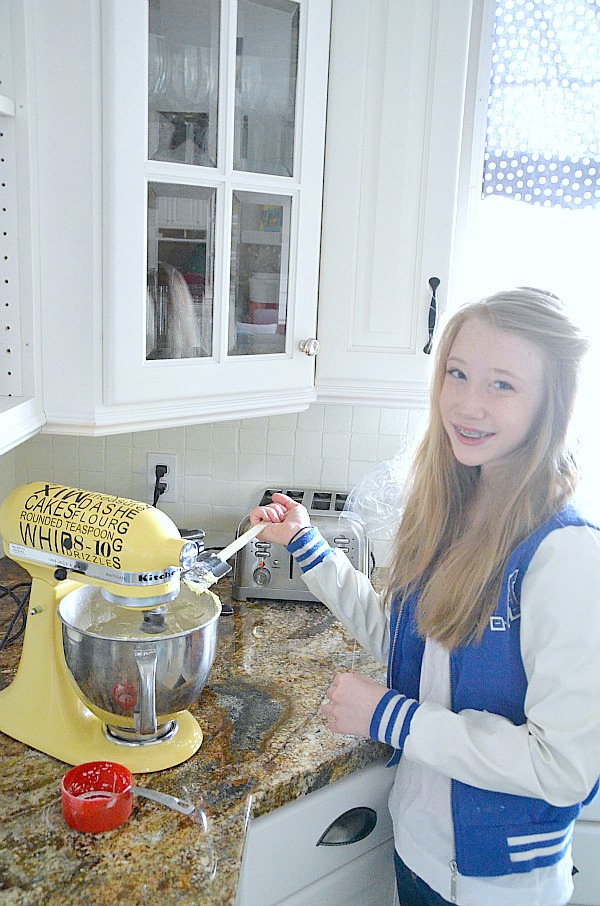 To make the Whoopie Pies:
1 box of lemon cake mix
1 cup of flour
3 tablespoons of freshlemon zest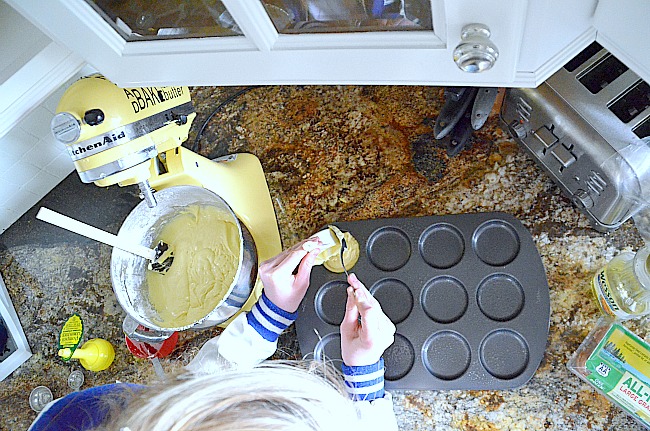 Directions:
Make the cake mix according to the directions.
Spray the whoopie pie pan with non-stick spray, fill each indentation 1/2 full with the cake mix.
If you don't have a whoopie pie pan, use a cookie sheet. Line the sheet with parchment paper. Then spoon small spoonfuls onto the parchment. The batter will spread, so little spoonfuls work best.
Bake the whoopie pies in your oven at 350 for 10 minutes. Don't overbake.
Take out of the oven and let cool until completely cool.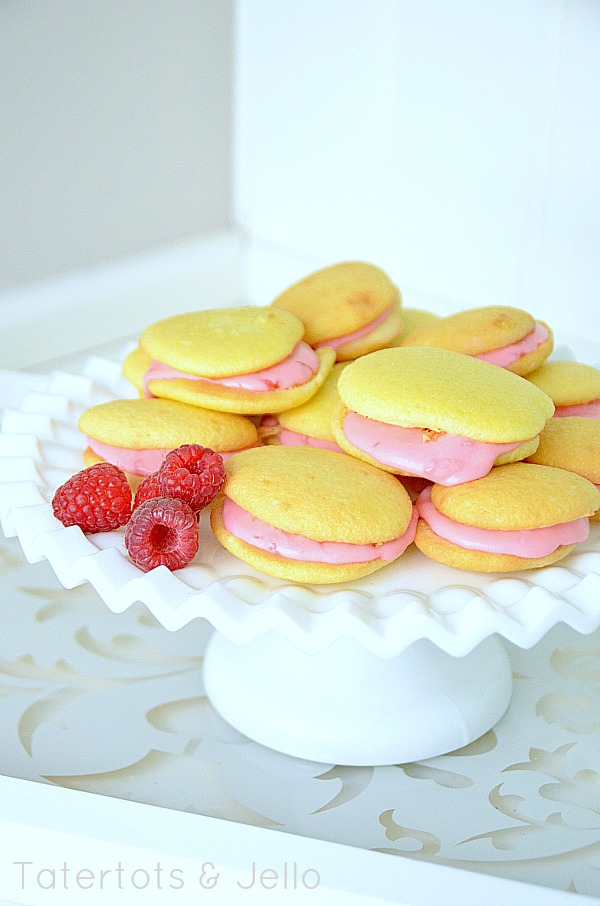 Topping:
6 tablespoons butter, softened

2 cups confectioners' sugar , sifted

1/8 teaspoon salt

1 jar (about 7 ounces) marshmallow creme

1 teaspoon pure vanilla extract
1 cup of fresh raspberries
In large bowl, beat butter with electric mixer until creamy. Add sugar and salt to the butter; mix well. Add marshmallow crème and vanilla; blend well. Then mix in the raspberries. The consistency should be quite thick. If you start to fill the whoopie pies and find that the consistency is runny, either add more confectioners' sugar and/or refrigerate the filling for an hour and then fill the whoopie pies.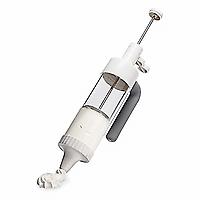 I used my trusty Pampered Chef Easy Accent Decorator that I bought about 10 years ago. But you can use any type of frosting system.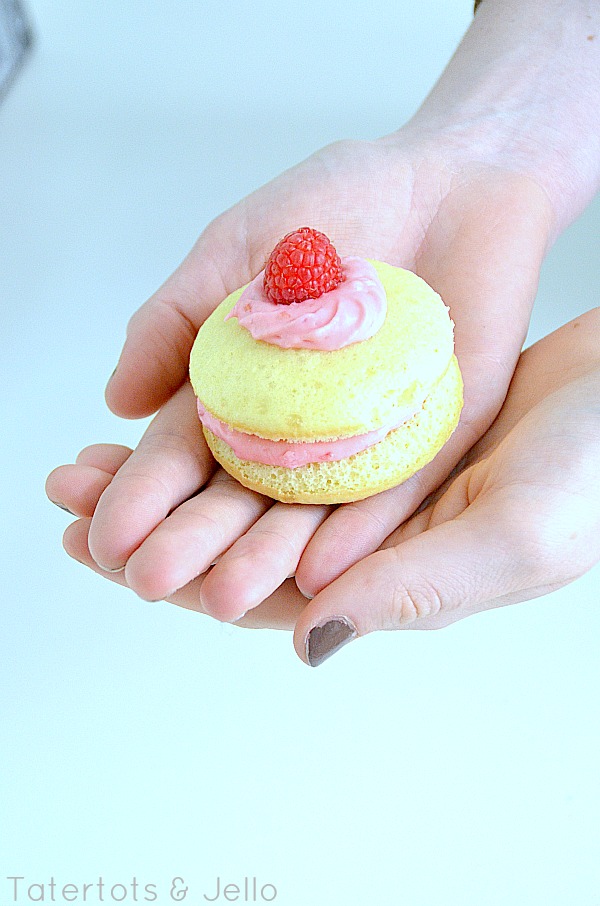 Another tip I found was to refrigerate the whoopie pies after you have added the filling. This helps the filling set up and it won't drip when you take them out. Of course, you need to refrigerate the pies if you are not going to eat them right away.

So fun!!
xoxo
Get creative!
Thanks Michaels for the gift card to buy supplies for this fun project. .
Share YOUR ideas with the Cre8Time community.
Get inspired by others' easy-to-make projects!!
Have a Creative Day!
xoxo

PS — Speaking of "creative",
the Weekend Wrap Up Party is coming up tonight.
I LOVE featuring YOU.
I hope you can stop by for the fun.
The party starts at 6 pm MST.