Happy Holidays everyone!! I'm Cheryl, the self proclaimed neat freak and voice behind TidyMom.net. I bake, craft and clean while managing a camera in one hand and a cup of coffee in the other. I'm super excited to be a part of Jen's Holiday event! I'm blown away by all the creativity and inspiration! When it comes to crafts, I like simple and easy. I'm here today to share a craft idea that is perfect for holiday decorating and gift-giving.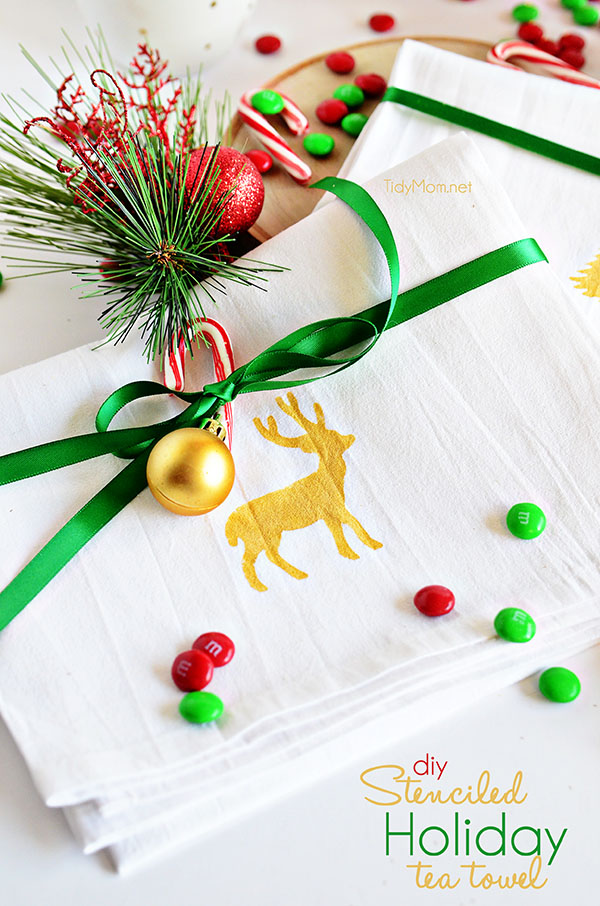 These Stenciled Holiday Towels can be made in minutes, and they require a only few easy-to-find supplies. Let's get started!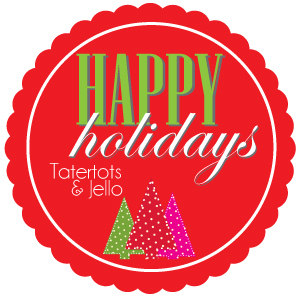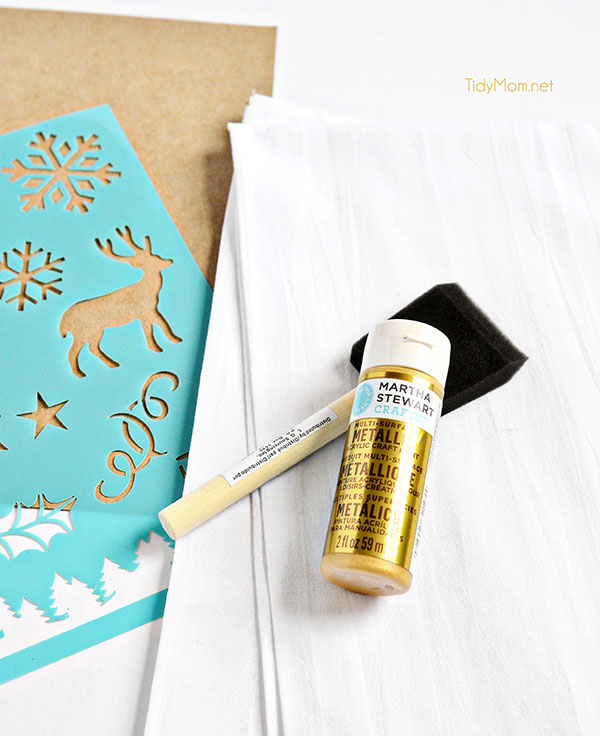 Supplies: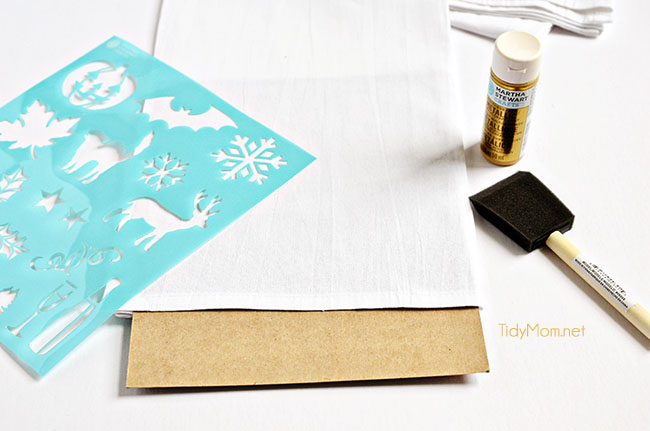 Directions:
Place a piece of cardboard underneath the towel so the paint doesn't bleed thru the other side.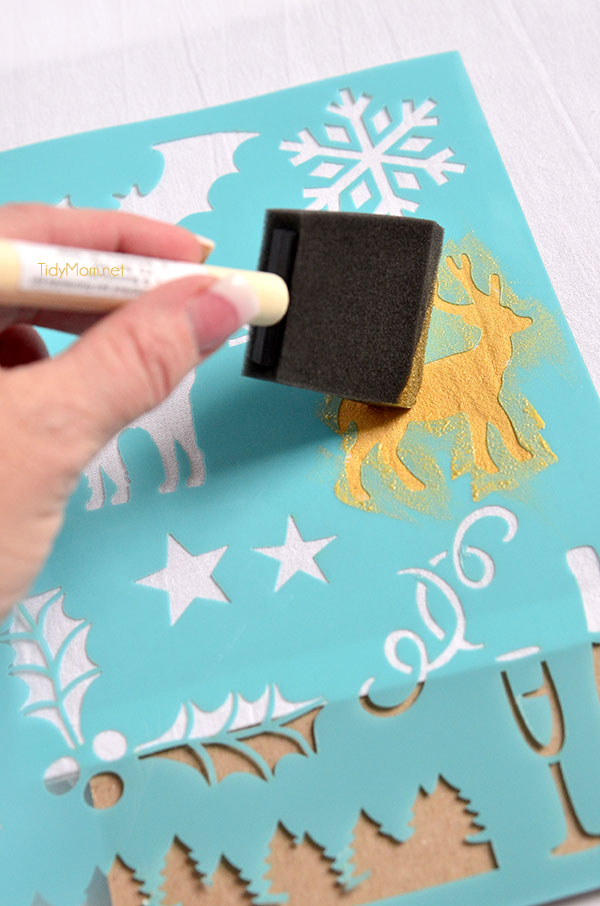 Next, lightly spray the stencil with some spray adhesive so the stencil stays in place (or you could use masking tape to secure the stencil to the fabric). Add a little paint to you brush and gently dab it around inside the stencil. (tip: you may want to place tape over the surrounding stencils so you don't accidentally get paint in a spot you don't want).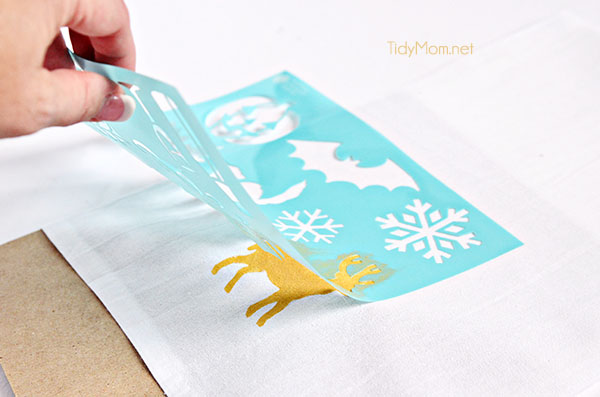 Carefully remove stencil and cardboard and you are done!! You could easily make several of these in a matter of minutes! Don't you just love an easy craft?!
Set aside for a bit to dry (I'm not sure how long this took, I didn't touch them for an hour or so, but they were probably dry sooner.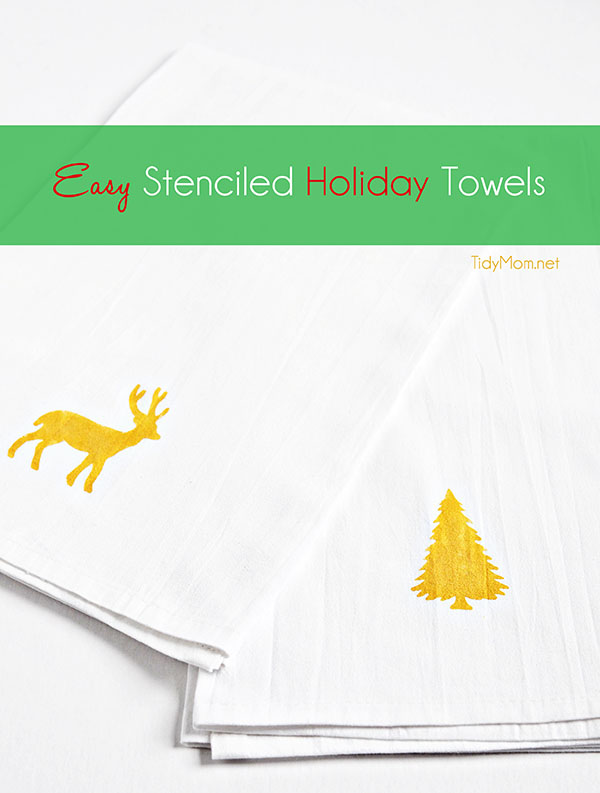 They would make a nice gift, just fold and tie with ribbon, garnished with a small ornament and candy cane! Gift with a loaf of homemade quick bread or just some holiday candy and a hand painted mug!!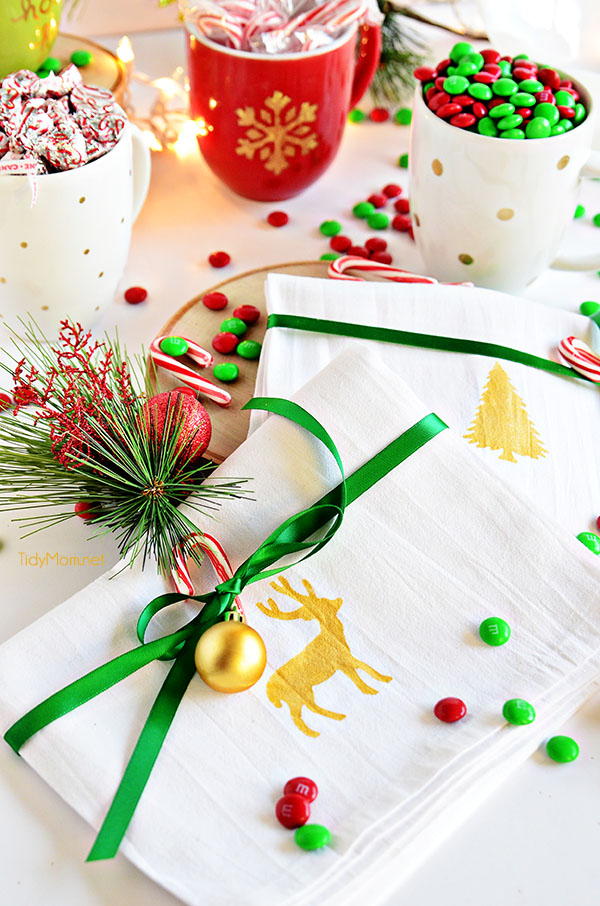 Thanks so much to Jen for having me over today! I've already been buried in holiday crafting and baking over at TidyMom.net and have lots more to share over the next few weeks! I would love for you to stop by and say hello!
*******
Thanks Cheryl! Those are just beautiful and something that would be a great gift for neighbors, friends or family!! Cheryl has amazing ideas on Tidymom.net. I'm always impressed with her projects! Here are a few of my favorite projects of hers: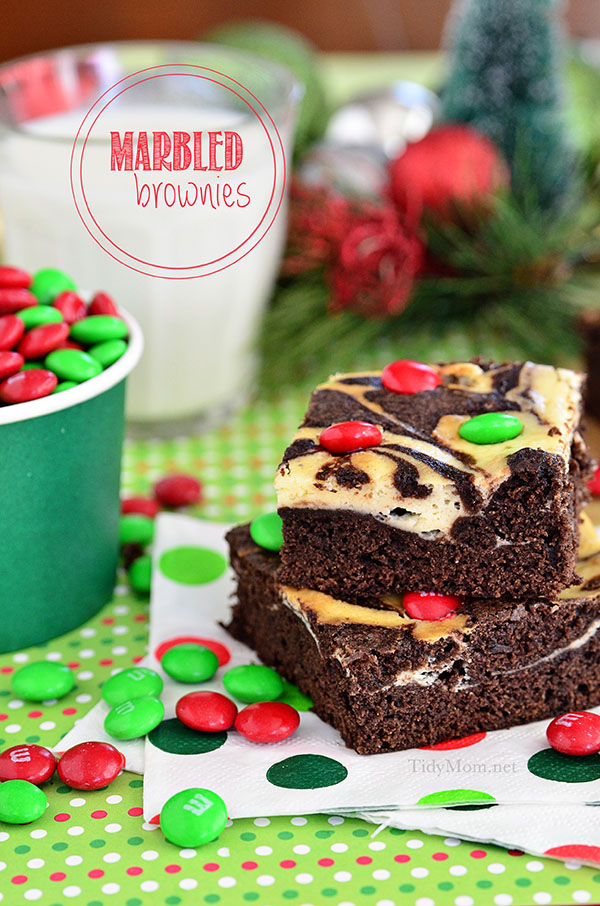 These Marbled Cheesecake Brownies look so yummy!! And, the red and green M&M's give them the perfect Christmas touch!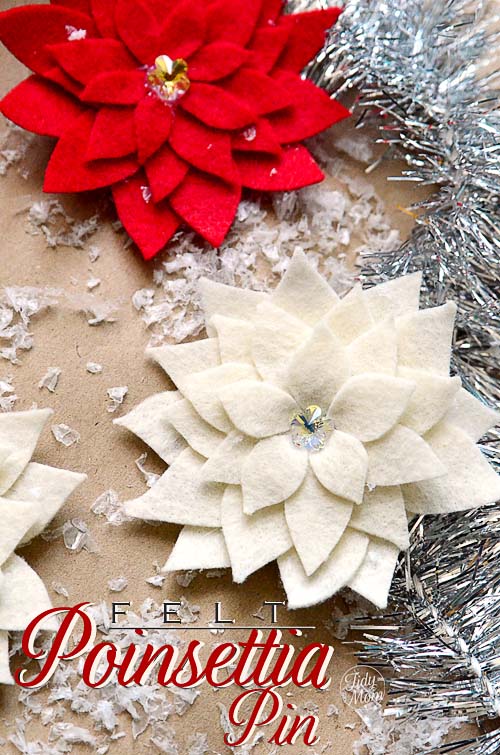 Follow her tutorial to learn how to make yourself a Felt Poinsettia Pin! Perfect to add a little of the holidays to anything you're wearing!!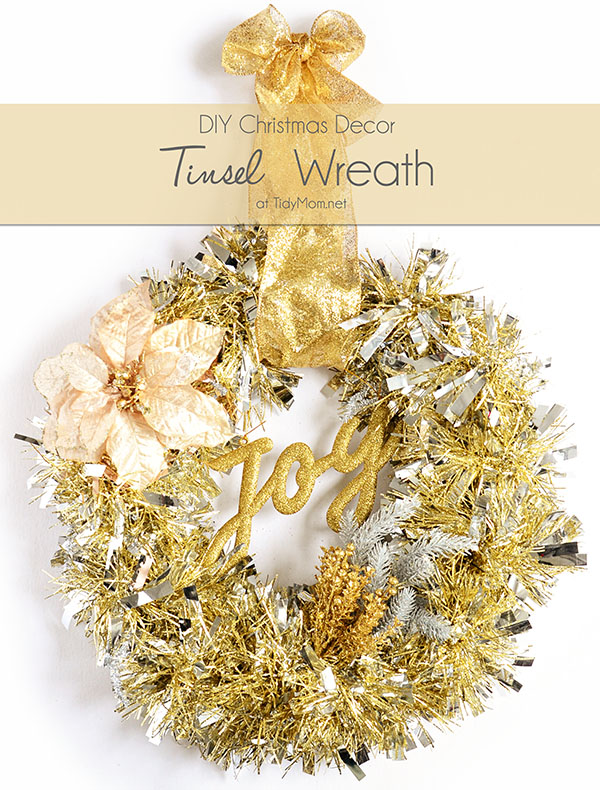 This DIY Tinsel Wreath is so beautiful!! Of course, I love it because it's gold! Her tutorial is super easy too, so you will be able to put one together in no time!
Visit Tidy Mom and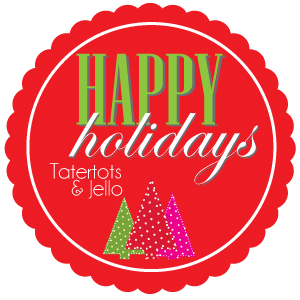 Follow the HAPPY Holidays Event at Tatertots & Jello
all through the holidays with awesome tutorials, recipes, decorating ideas and more from some amazing blogs!
xoxo