Well I hope that this blog post finds you relaxed with your family and enjoying a few lazy days of winter after the Christmas hustle and bustle! I am so happy to be here again this month at Jen's and share with you a yummy New Years Eve snack that will fill your guests up and is really easy to make it look extra festive:) The inspiration for this recipe came from Facebook and all those videos that tend to pop up when you're scrolling through. I have seen variations of this recipe that are sweet and some are savory this one is a nod to a traditional cordon bleu. (I even made a little minute video of my own to show you:)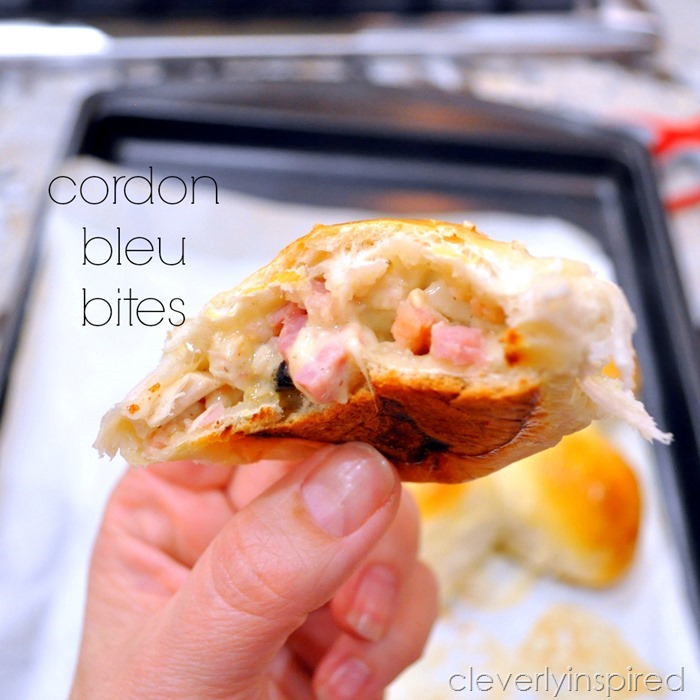 All you're going to need are a few simple ingredients and you can make it ahead so that you can pop it in the oven when your guests are ready to eat. The other thing I like about it is you can make as little or as much as you want just depending on how many people you're feeding. I made a small version (shaped as a tree:) just for a little appetizer on a Sunday but you can obviously double or triple the filling and fill as many bites as you want.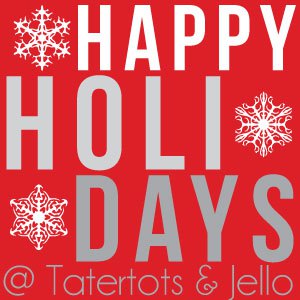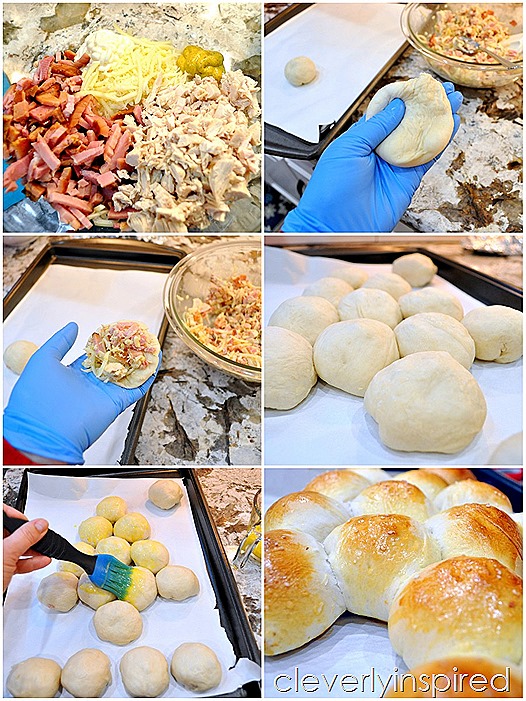 Let's get started and oh by the way happy new year!
You're going to need
24 frozen dinner rolls (thaw on a piece of parchment for about 2 hours)
2 cups of diced cooked chicken
1 cup of finely diced cooked ham
1 c shredded gouda cheese
1 tablespoon of Dijon mustard
2 T mayo
1 teaspoon of course salt for sprinkling
1 egg beaten
In a bowl, combine ham, chicken, cheese, mayo, mustard. Working with rubber gloves on your hands flatten the roles as best you can place a tablespoon of filling in the center and wrapped together place seam side down on your baking sheet. I like to bake it on parchment so that they come up easier. I put mine in a small tree shape but obviously you can do any shape you'd like. Brush with beaten egg and sprinkle with course sale. Bake for 18 to 20 minutes at 375. The rolls should be golden brown. Best when eaten warm or room temperature. Just pull apart and enjoy!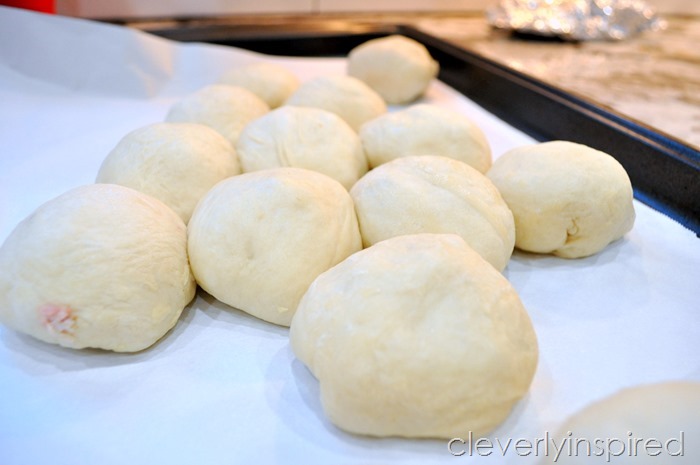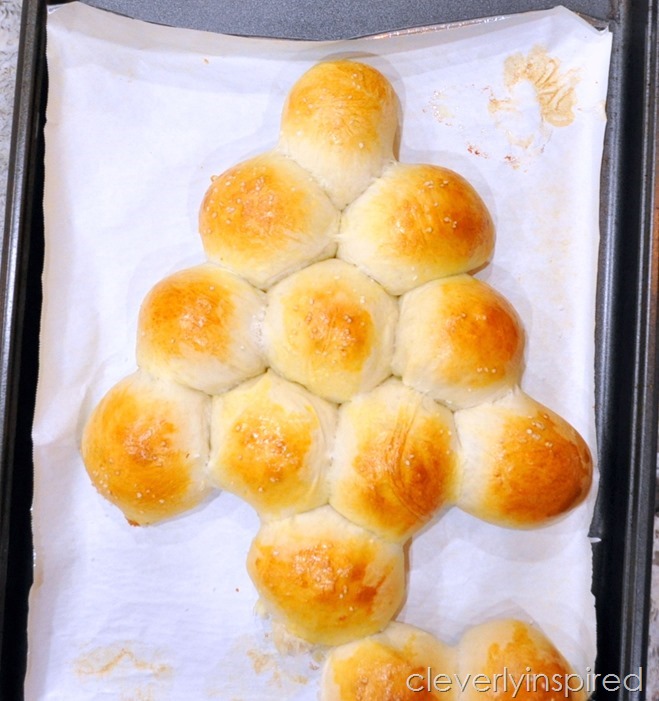 Happy New year yall!!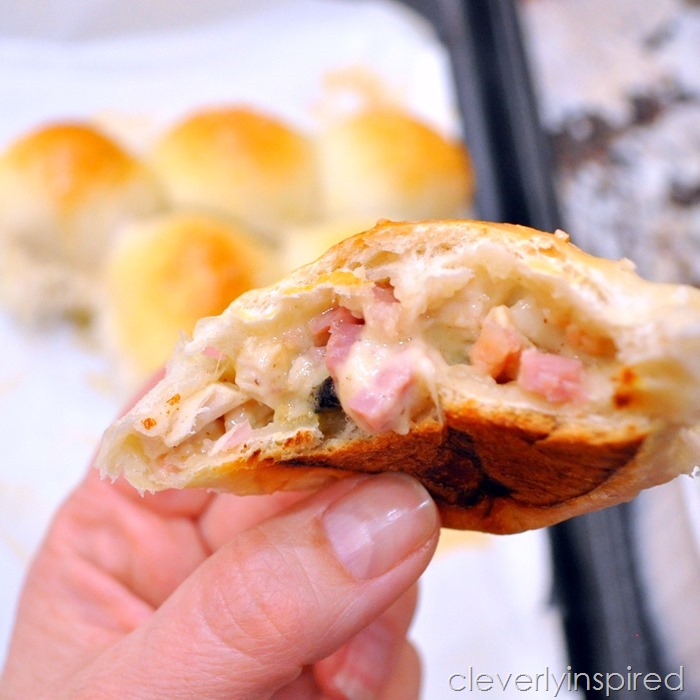 *****
Thanks Tracie! Those look so delicious! It would be so great for New Year's Eve! Tracie has been an awesome contributor and her blog is so amazing. Here are some more ideas of hers I know you'll love: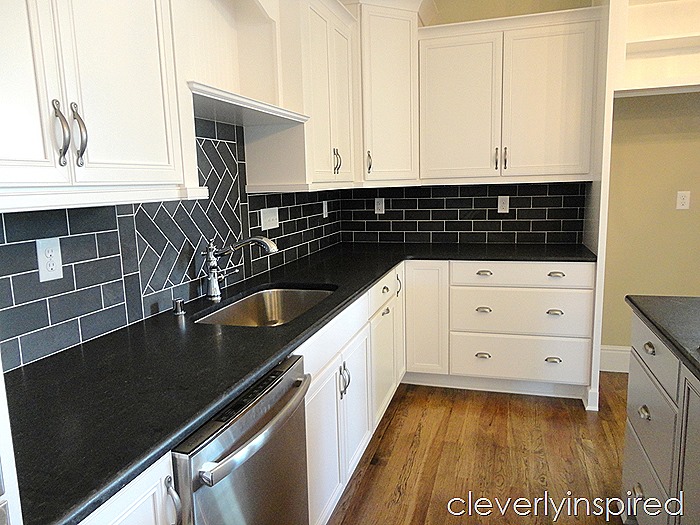 You will be amazed at the pictures of this Gorgeous Home She Helped Design.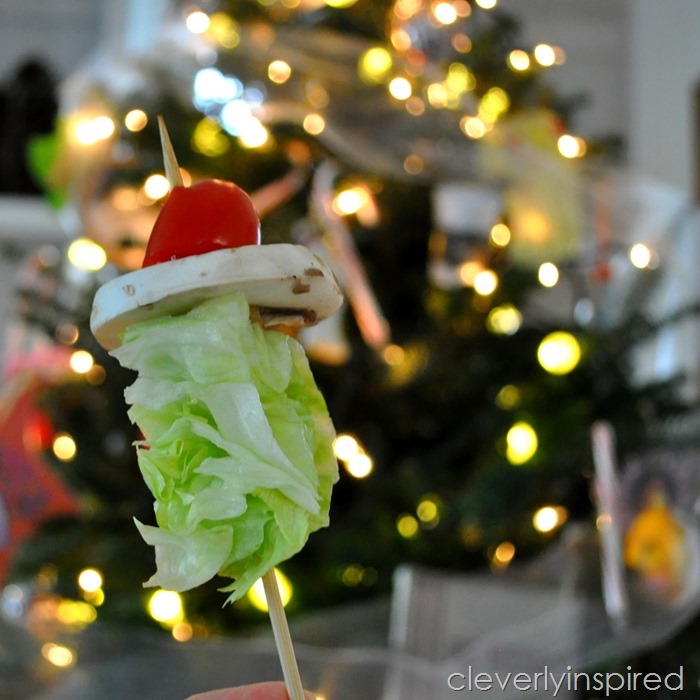 And, grab her recipe for her Salad Wedge Skewers Appetizer for another great holiday recipe.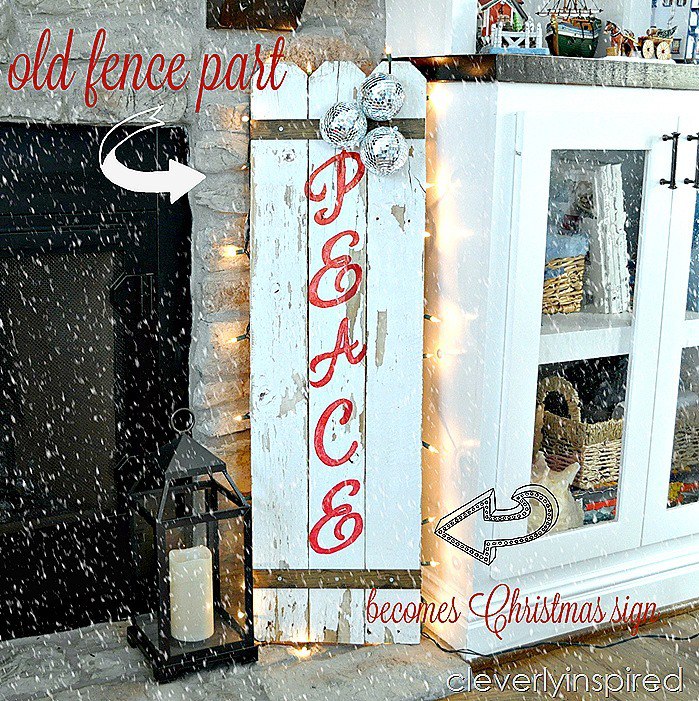 And I love how she turns this old fence into a cute Christmas Sign.
Visit Cleverly Inspired and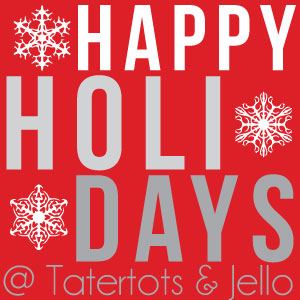 Follow the HAPPY Holidays Event at Tatertots & Jello
all through the holidays with awesome tutorials, recipes, decorating ideas and more from some amazing blogs!
xoxo