Hi Friends! SO happy to be back this month to share a new printable with you. I'm Kiki from Kiki and Company and I CANNOT believe school is starting back up soon. Today I have a fun project that would be a perfect sweet gift for your child's new teacher or even just a fun piece of decor to have around your home to pump your kiddos up for the beginning of school!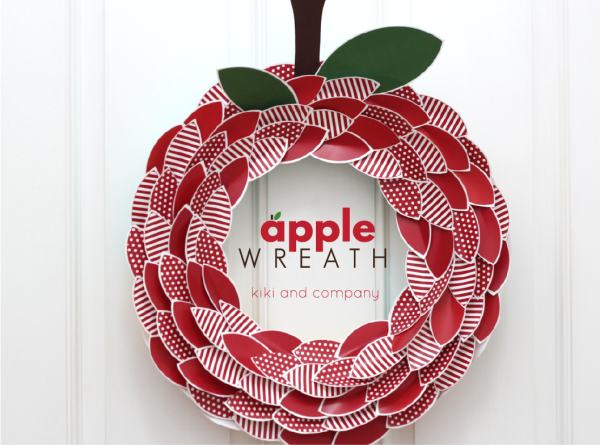 How cute is this little wreath?! It is really fun to put together (and really easy too!)
SUPPLIES
-Free Download at the end of this post.
-scissors
-hot glue
-wreath form (you could even use cardboard for this!)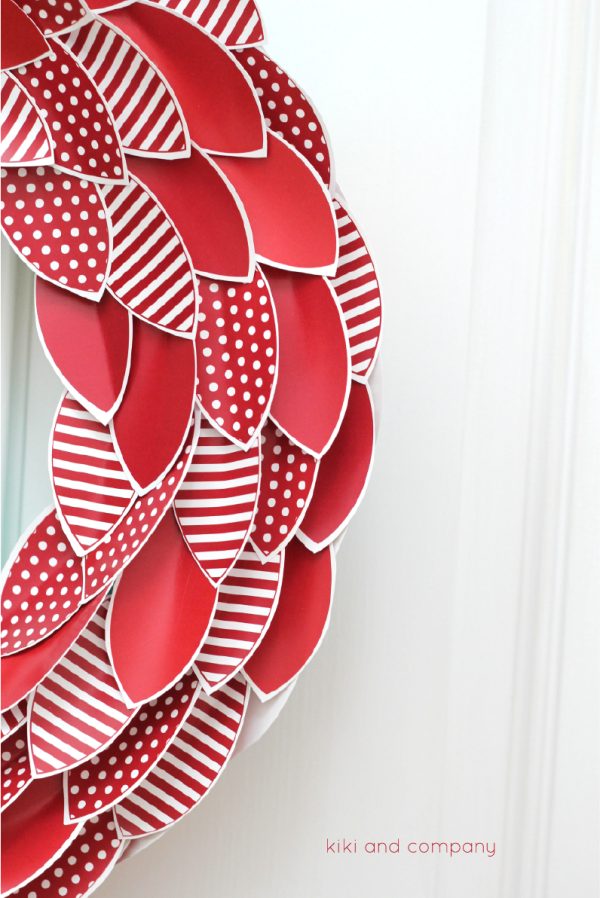 DIRECTIONS
To begin, first print and cut out the leaves you want to make your wreath. There are 3 patterns, 1 solid and 1 stripe and 1 dot in red, making 3 different leaves you can use on your wreath. It is so fun to think of all the possibilities you could end up with. Use one color/pattern or use all 3…it is totally up to you!
Second, after cutting out your leaves, fold the bottom half of each leaf…this will give it dimension as you start gluing. Next, prepare your wreath form by wrapping it in fabric. I just used hot glue at each of the ends to secure it to the form
Then, start glueing. This is where your wreath will truly become yours! Use all one color/pattern, mix and match, the choice is yours! Overlap each line of leaves until you have completed the wreath. I started mine by gluing 4-5 in a straight line, but found as I kept going, it worked great when everything wasn't perfectly lined up! When you glue, just add a dab of glue to the bottom of the leaf (where it is folded) and add. This makes it easy at the end when you are joining the leaves where you are ending and where you started. You can tuck a few extra leaves wherever you feel like you need more. This really is a wreath that you can make all your own. Isn't it so fun?!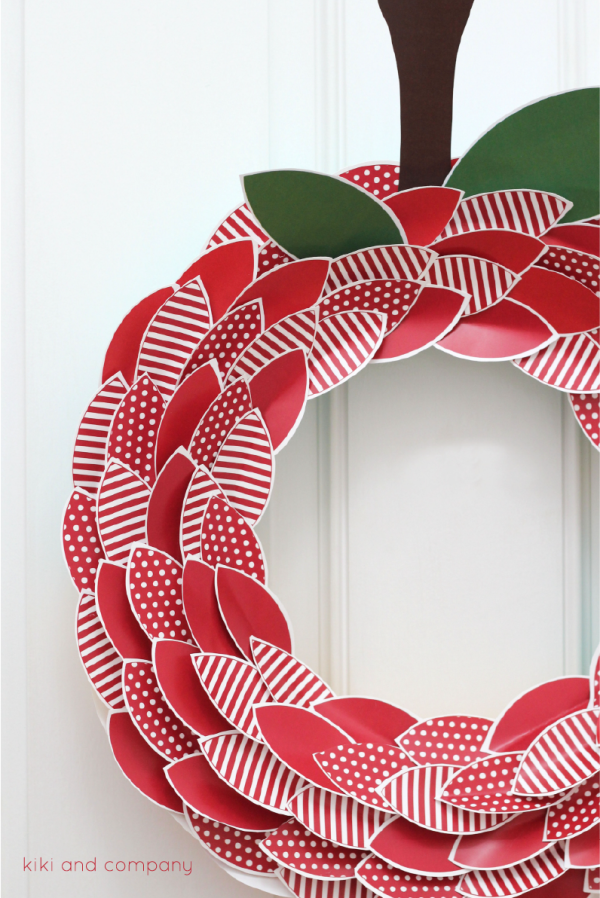 4. Once your wreath body is done, glue on the stem and leaves how you like and you are finished!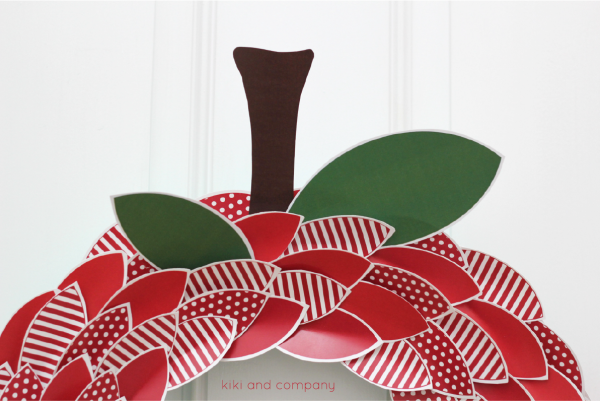 This is a fun activity to do alone or with friends. Once your get those leaves cut out, the wreath comes together really quickly.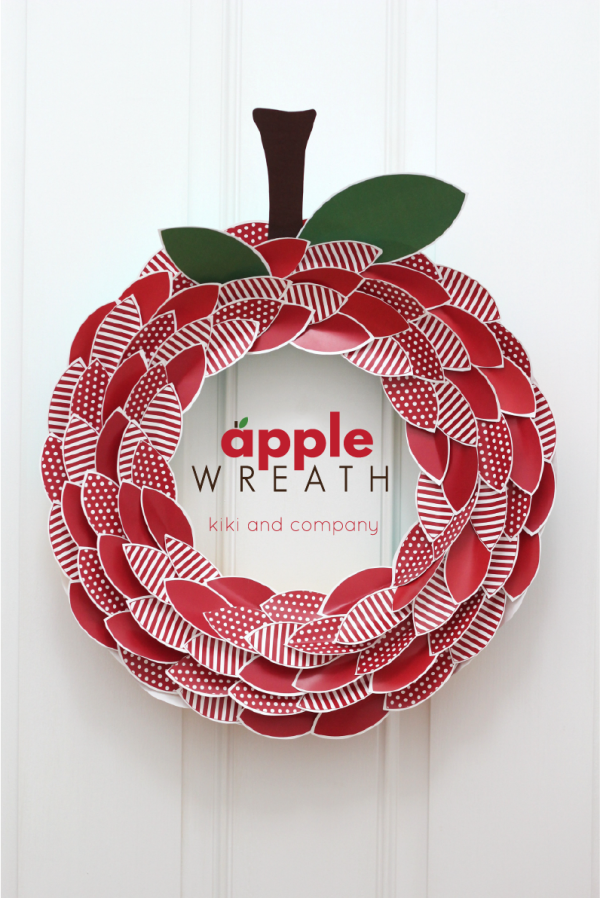 I hope you have a great start to the school year. If you make this printable apple wreath, I'd LOVE to see it. Just tag me @kikicomin on instagram or share it on my facebook page!
To download this freebie, click on the link below:
*********
Thanks Kiki! What a darling idea! It would be so fun as a teacher gift too! Kiki has the most amazing printables and ideas. Here are a few more back to school printables you'll love: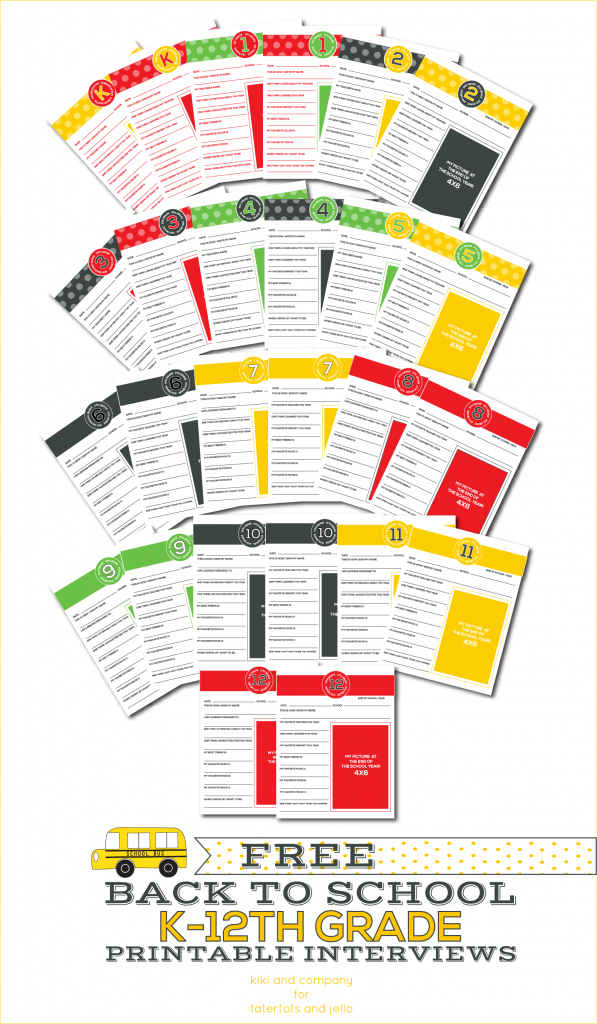 She has these fun, Back to School Photo Signs (Pre K-12th) perfect for the first day of school!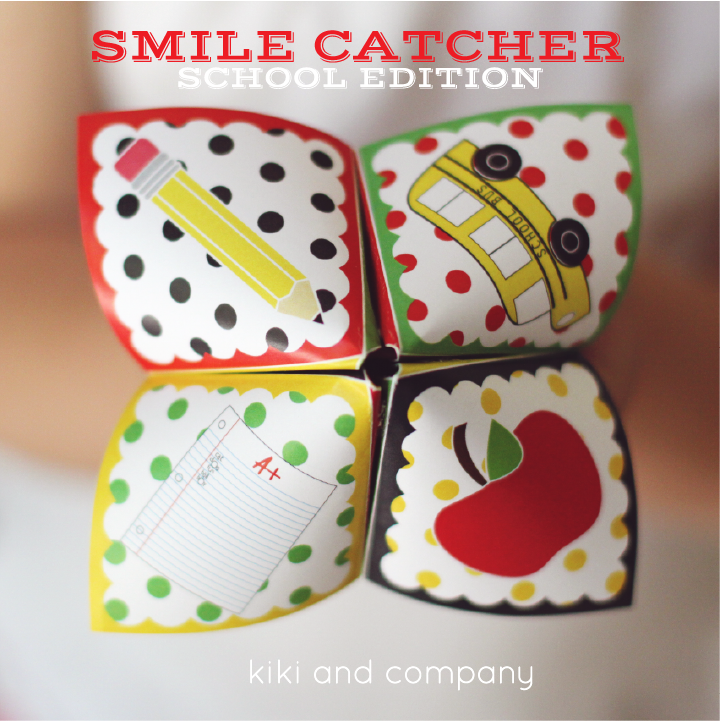 And here's a fun idea. Grab her Back to School Smile Catchers!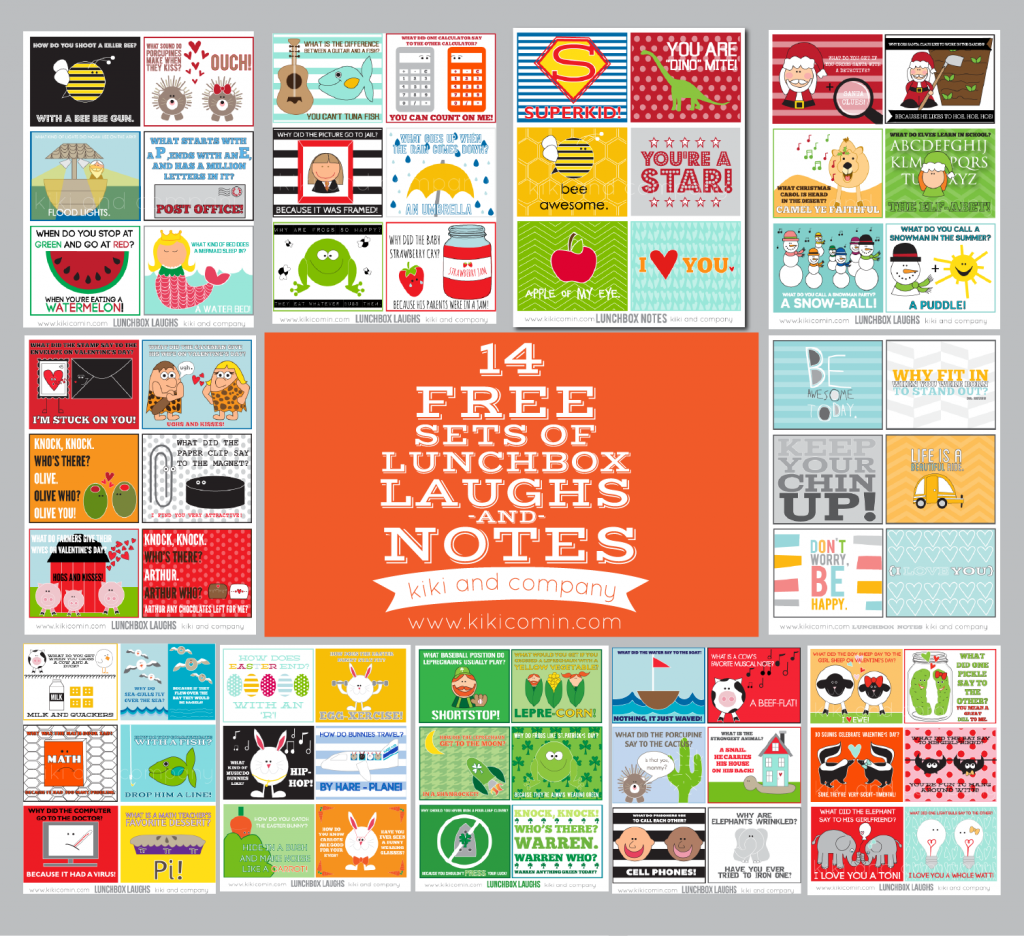 And, I love a note in the lunchbox. She's got you covered with these fun Lunchbox Laughs notes!
Make sure to visit Kiki and Company and



xoxo