I love the way felt balls bring some whimsy and color into the house, no matter what the season! I'm loving this easy felt ball tree blossoms project!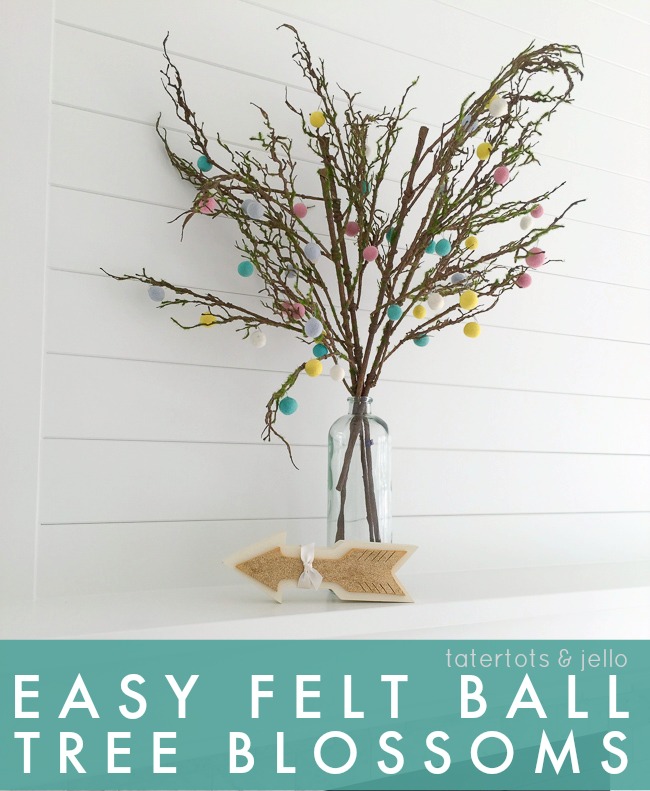 One thing I love: felt balls are reusable once you are done displaying them on branches. You can take the ornament hooks off and do something else with them, like making a wreath, displaying in a bowl or making a garland.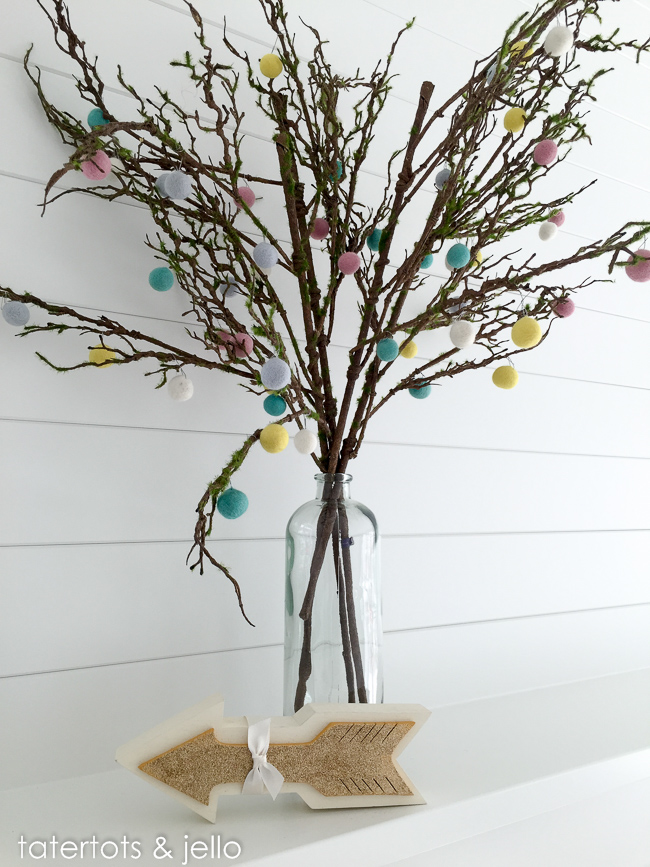 This project takes less than 30 minutes! Here's what you'll need and how to do it:
I think I have a felt ball addiction. These I hope you have loved felt ball projects as much as I do. I used artificial branches from a discount store but you could even use real branches from a tree that has been trimmed. Snappyandroo.com has an awesome "pastel colored spring mix" of felt balls that was perfect for this simple project.
What you'll need
Branches (real or artificial) (I used artificial branches from a discount store but you could even use real branches from a tree that has been trimmed.)
Ornament Hooks (mine were leftovers in my ornament box; if you can't find any, you can use paperclips in a pinch)
Felt balls (I used the awesome Pastel Spring Mix from Snappy & Roo)
A vase
You may need an embroidery needle if your felt balls are very dense to poke a hole in for the ornament hooks.
Get your supplies together … and let's get started!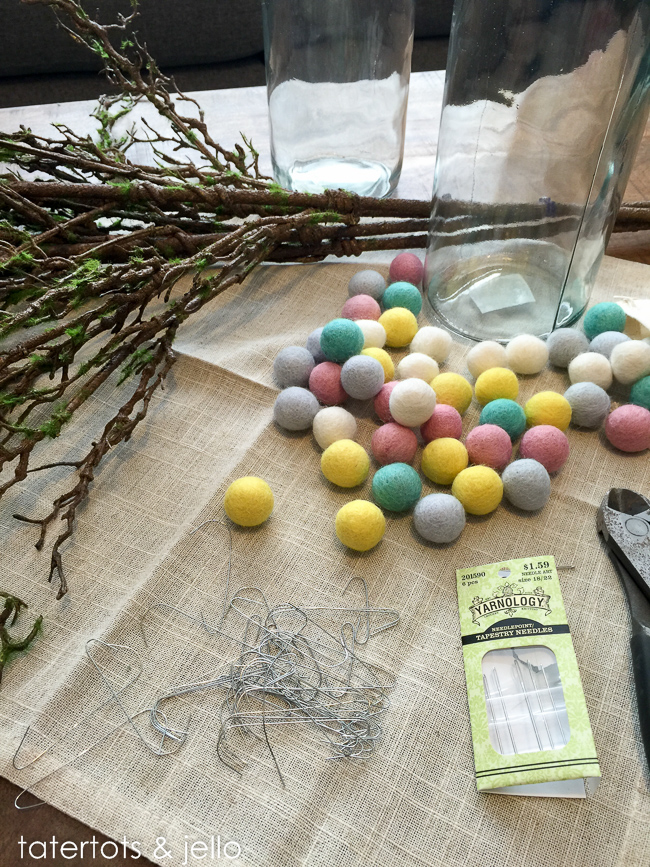 Put your branches in the vase, then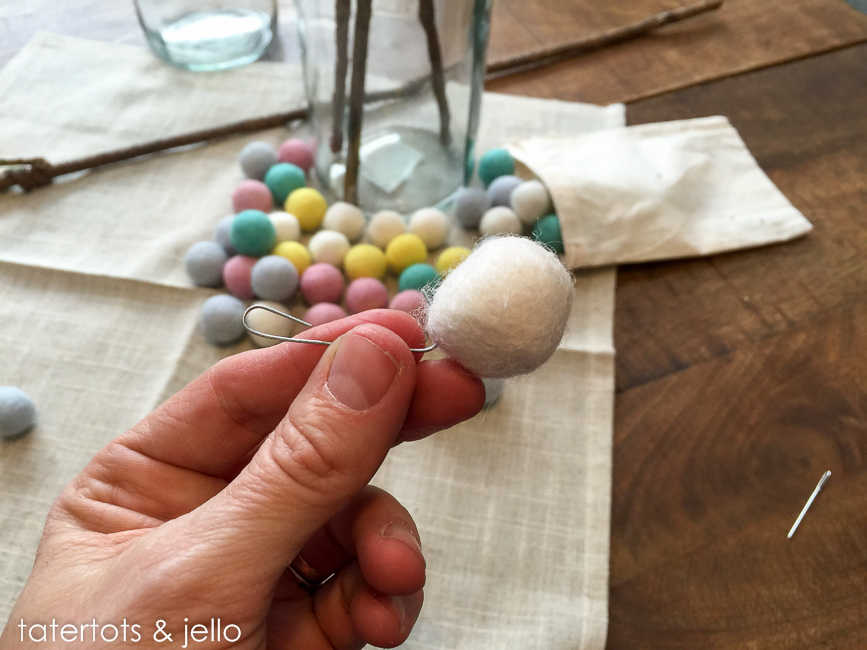 Add the ornament hooks to your felt balls (above).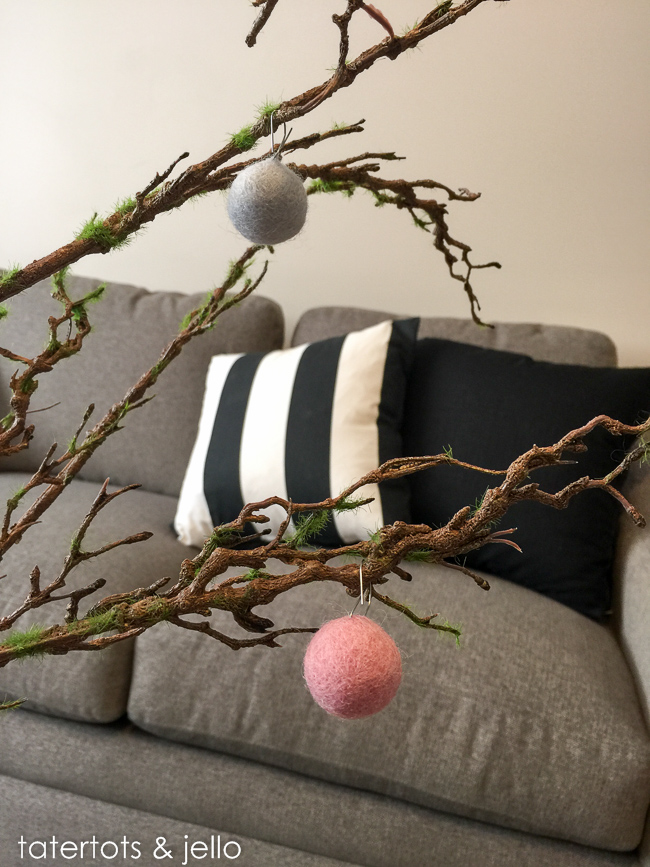 Hang the felt balls on the branches, arranging and rearranging for balance.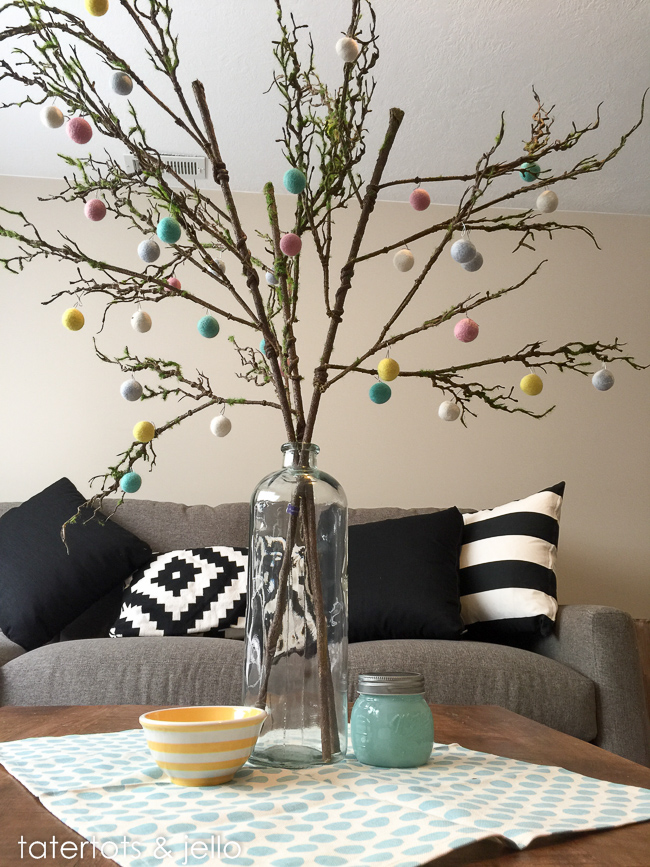 That was easy!
Let me know what you like to do with felt balls.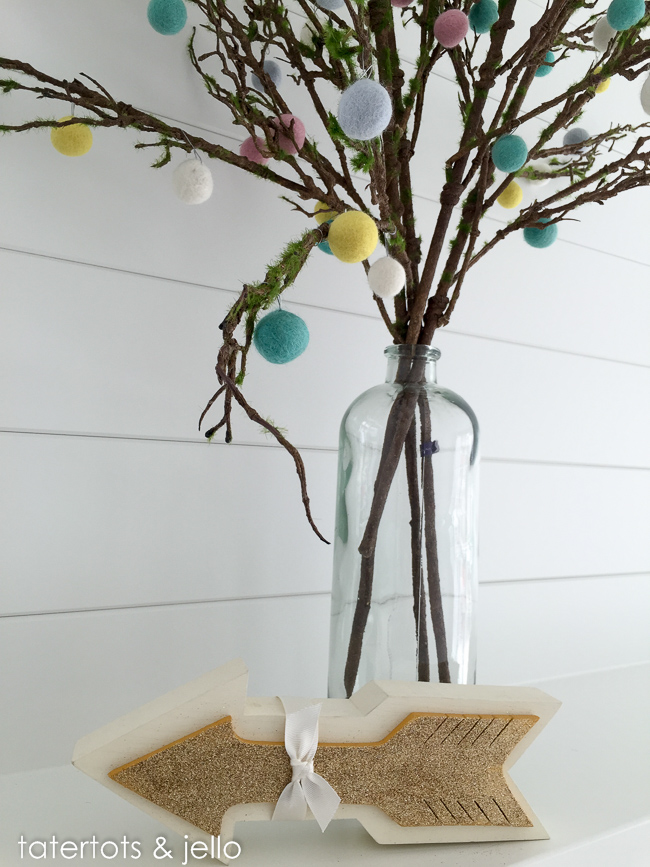 Thanks Rachel and Natalie at Snappy & Roo for all the felt ball fun! I introduced them to you last week, but just in case you missed it:
Introducing Snappy & Roo — a great source for felt balls
I love the look and feel of handmade felt balls, but they're hard (for me) to find. I was so happy to find Rachel and Natalie from Snappy & Roo, and I'm excited to have them introduce themselves to you: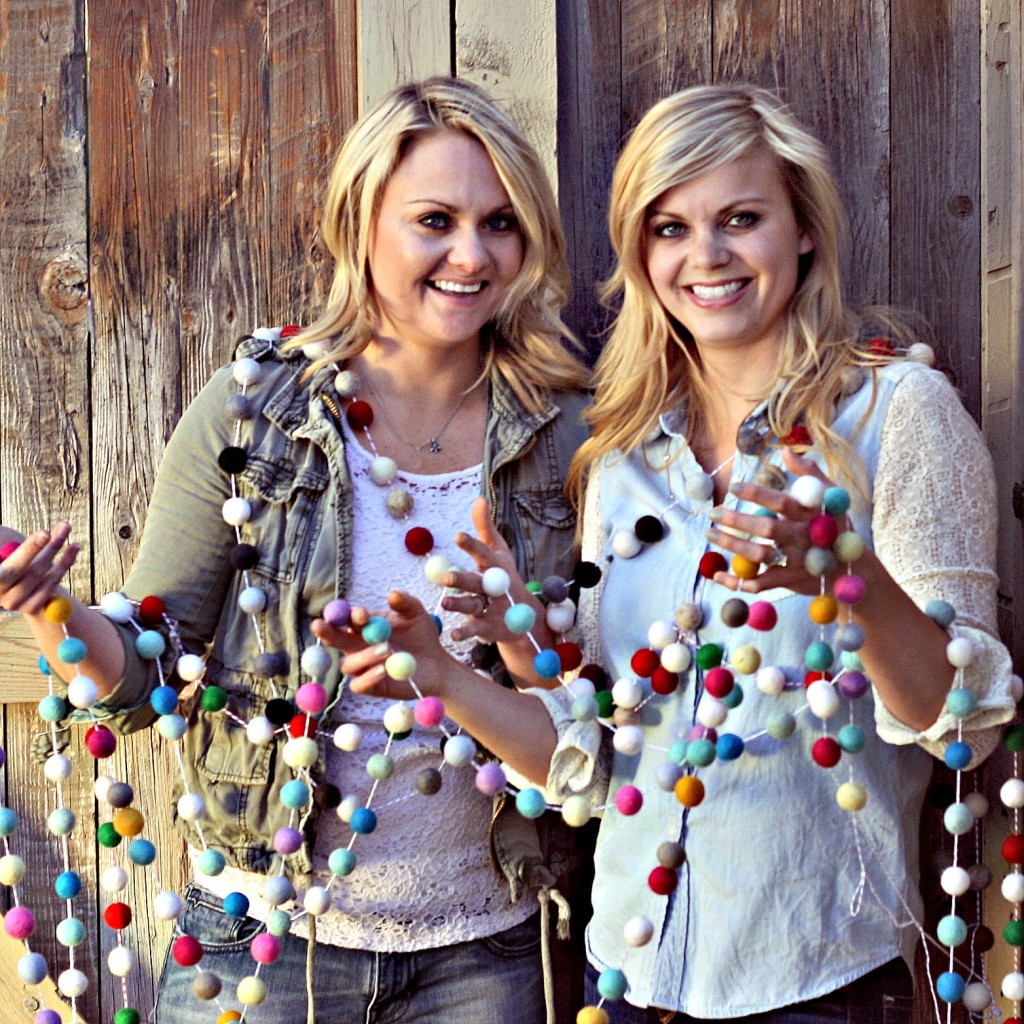 Hey there! We're Rachel & Natalie from Snappy & Roo. We are sisters by chance and best friends by choice. It's just the two of us for siblings and we wouldn't want it any other way.
One of us is 3 1/2 years older (you guess which one) and we live 5 streets apart in Sandy, Utah. We do absolutely everything together including grocery shopping. Our biggest regret is that we don't share the same shoe size.
The name Snappy & Roo started as nicknames from our dad but we've turned it into a place where we share our favorite things about life on our blog. And of course the fun and furry wool balls are one of our most favorite things ever. You can find us creating and color matching our little love balls and even purchase them on our site.
I love their cute felt balls!
Have fun with this cute gift idea, perfect for bringing a little love into anyone's day!
xoxo

The cute girls from Snappy & Roo provided me with the felt balls for this project; however, the project is all TT&J's. See my disclosures.