Hey guys, it's Holly from My Sister's Suitcase, sharing one of my latest home decor projects with you. I'm currently re-working my living room/entry way decor and I've been trying to find a larger accent piece for my console. I wanted something modern and playful at the same time, so I decided to mess around with some of these wooden hexagons to see what I could come up with. With just a few supplies, I was able to create this 3-D Hexagon:
1. I started with five of these unfinished wooden hexagons, cut from 1/4″ MDF. (I've used them in the past for a wall treatment, but I've always wanted to make something 3-dimensional with them!)
2. I laid one of the hexagons flat on my work surface. This is the base. Then I took a second hexagon and placed it perpendicular to the base, lining of the sides to match. I attached it with hot glue.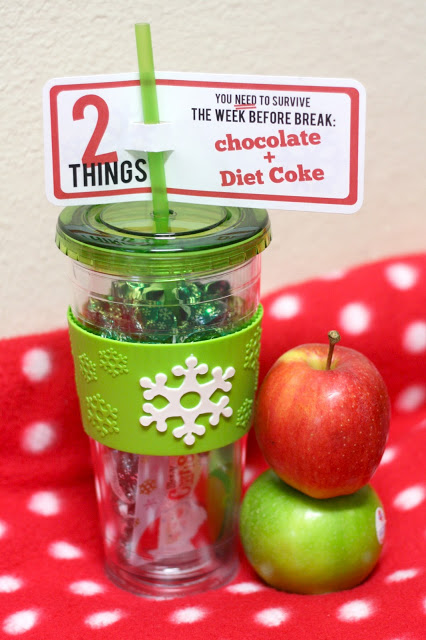 And, I LOVE this Teacher Appreciation Printable they shared a couple of years ago. Teachers always need a pick me up toward the end of school!
I'm so glad to have Holly contributing this year. I am always excited to see what new, fun ideas she will share!
Make sure you follow My Sister's Suitcase!!

xoxo