Hey guys, it's Holly from My Sister's Suitcase, sharing one of my latest home decor projects with you. I'm currently re-working my living room/entry way decor and I've been trying to find a larger accent piece for my console. I wanted something modern and playful at the same time, so I decided to mess around with some of these wooden hexagons to see what I could come up with. With just a few supplies, I was able to create this 3-D Hexagon:
I love the dimension it adds to my entry! Here's how I made it:
1. I started with five of these unfinished wooden hexagons, cut from 1/4″ MDF. (I've used them in the past for a wall treatment, but I've always wanted to make something 3-dimensional with them!)
2. I laid one of the hexagons flat on my work surface. This is the base. Then I took a second hexagon and placed it perpendicular to the base, lining of the sides to match. I attached it with hot glue.
3. I just repeated the process with the 3rd and 4th hexagons, attaching them to every other "side" on the base (6 sides of the hexagon base).
4. When all 3 hexagons are attached, this is what it should look like. Now you are ready to glue the final hexagon, which will create the "top"…. directly opposite of the base.
When you are attaching the hexagons to one another, it is inevitable that a little bit of hot glue will squish out the sides! Just wipe it from the seams carefully, or scrape it off when it's dry so you are left with a smooth, paintable surface.
I chose to spray paint my 3-D hexagon with one of my favorite spring colors… Rustoleum Lemongrass.
When I was finished, I decided to add some contrast by painting the inside of the shape a different color. I chose a metallic silver craft paint that I had on hand, but you could also use spray paint if you had the front sides taped off really well! Before I started painting the silver, I used painters tape to cover the front and keep the lines really sharp.
Once the paint was dry, I removed the tape and it looked great!
You could totally use this to make a hanging light fixture! It would look so cool painted in copper!
I decided to use mine for an accent piece, (and planter for a very small succulent!)
This was a simple afternoon project and I love the final result. Hope you do too!
**************
Thanks Holly! What a cool, fun project! I love the modern look and the tiny succulent inside is perfect for Spring!
Here are a couple of Teacher Appreciation Ideas they've shared on their blog that will inspire you: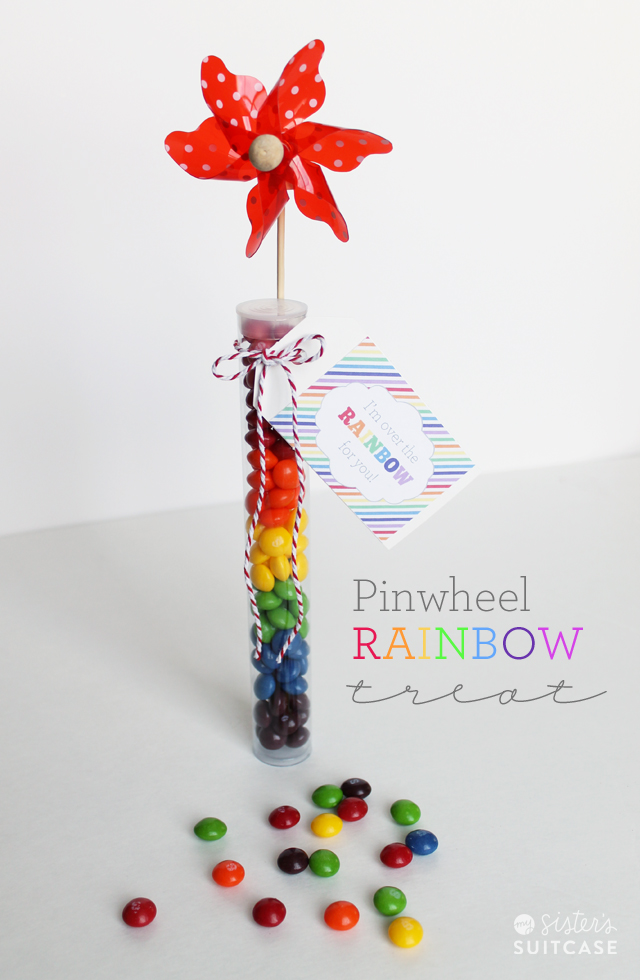 These
DIY Rainbow Treats
with a free printable are perfect for a Teacher Appreciation gift!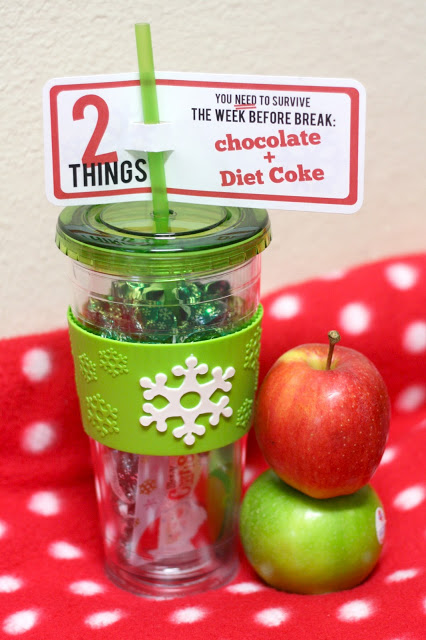 And, I LOVE this Teacher Appreciation Printable they shared a couple of years ago. Teachers always need a pick me up toward the end of school!
I'm so glad to have Holly contributing this year. I am always excited to see what new, fun ideas she will share!
Make sure you follow My Sister's Suitcase!!

xoxo