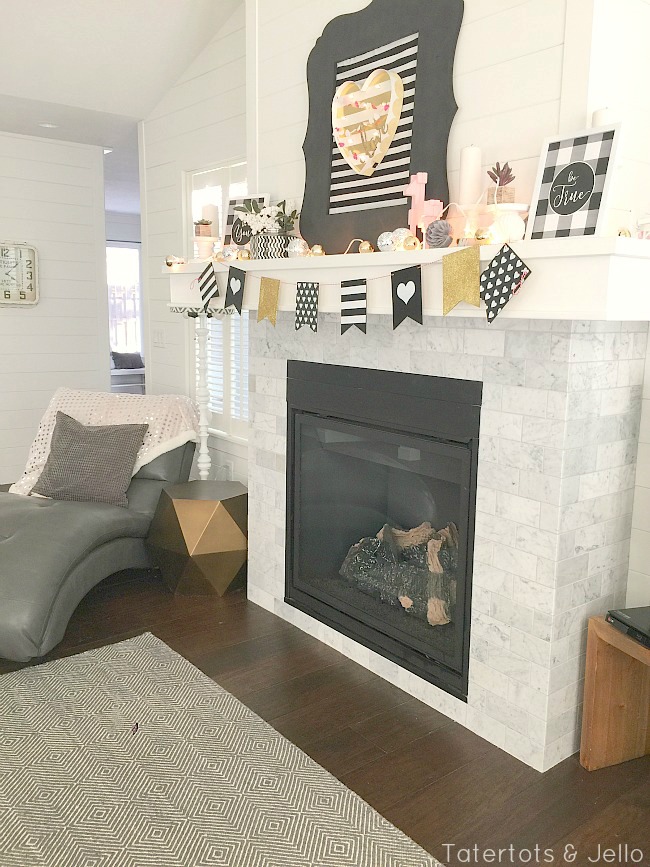 I've fallen in love with decorating for Valentine's Day over the past few years. There's just something warm and cheery about pretty hearts! And this year I thought it would be fun to do a black and white color theme – with a little gold! Black, White and Gold Valentine's Day Mantel.
I found this pretty marquee light at Michaels and I added some gold foil dotted paper from my new Pebbles Everyday Line. I also added this extra-wide scallop washi tape from my new line too to add a little bling!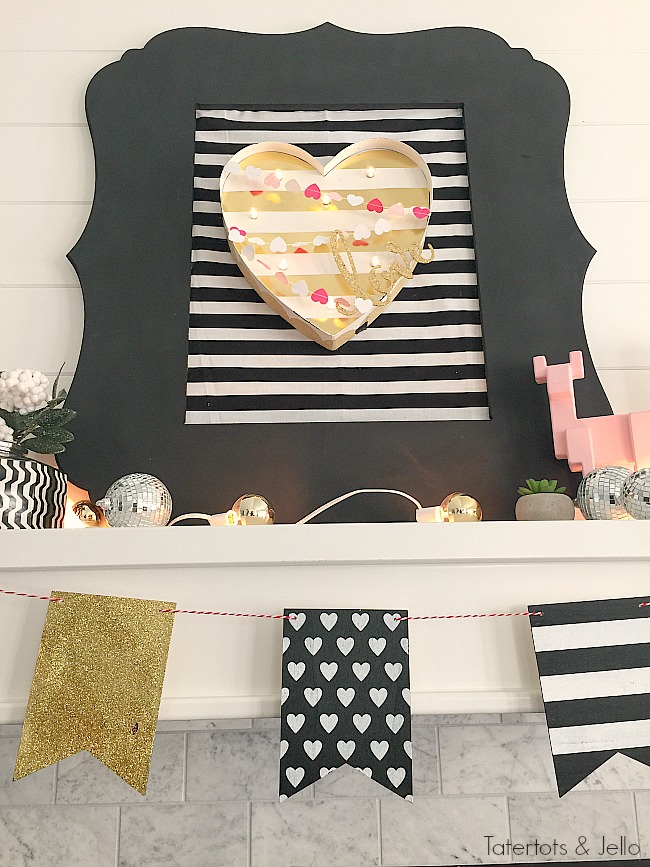 I mounted the marquee light on black and white paper inside the same frame that holds my "Bright" word of the year. So when Valentine's Day is over I can display it again.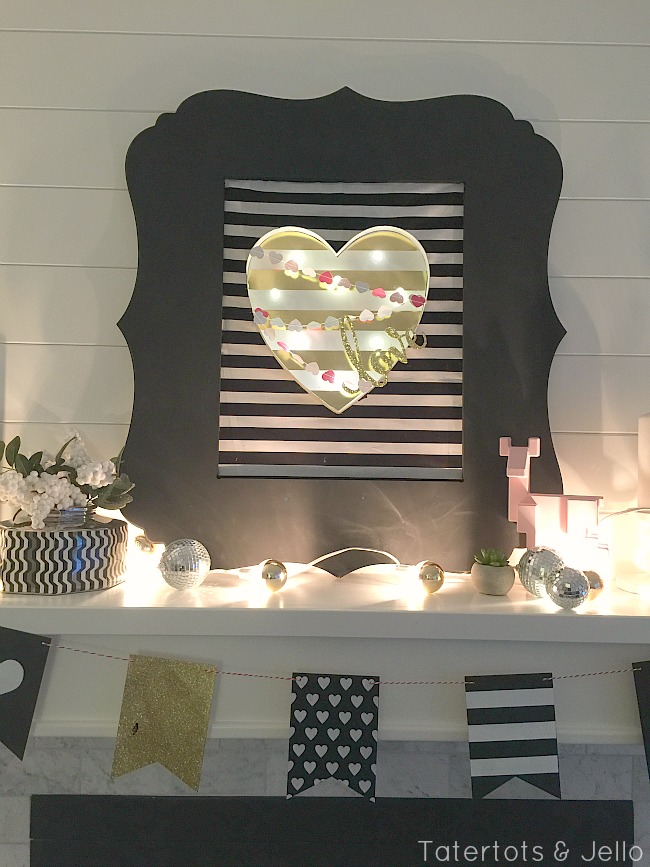 I added these pretty gold-dipped lights from Target for some shine. And I love this wood banner I found in Target's Dollar Spot. Isn't it cute?? $3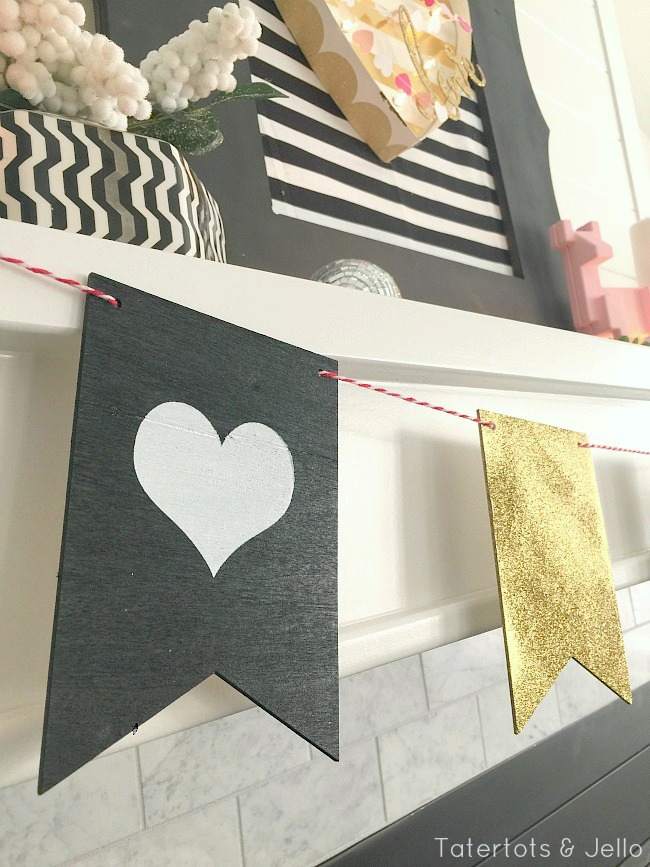 This Black and White Valentine Mantel goes along with my black and white decor in the 1905 Cottage's family room. I styled some shelves that match. And I will show you those next week.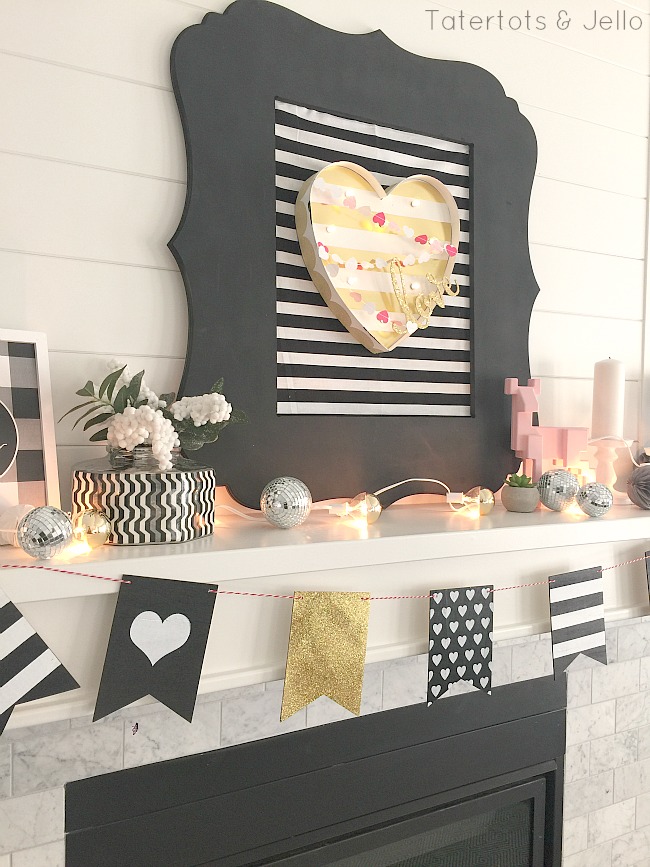 We are so happy at the cottage. And so blessed.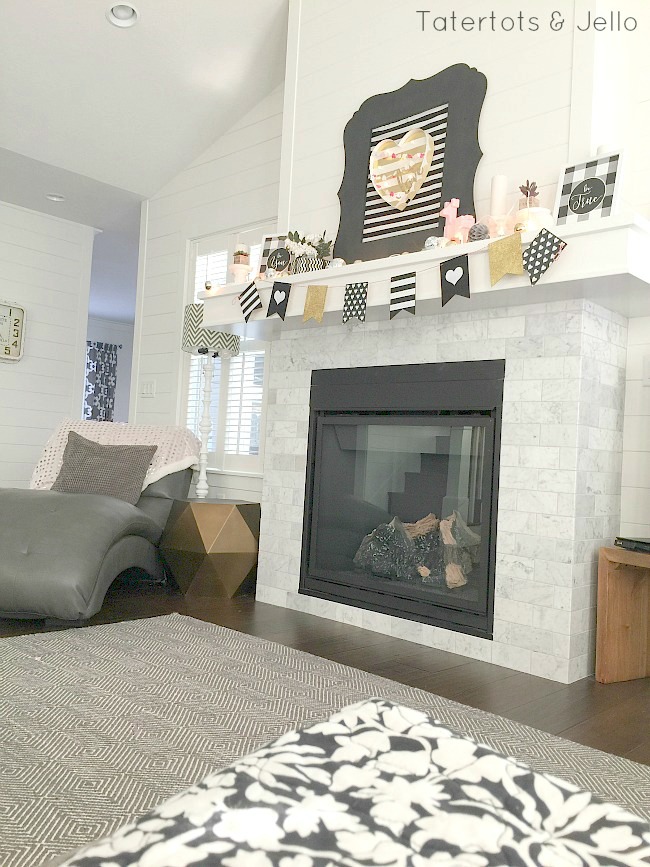 Do YOU decorate for Valentine's Day?
I'd love to see YOUR ideas.
Leave me a link if you have posted some pictures on Facebook or on your blog if you have one!!
Have a Beautiful Day!
xoxo