Welcome to the Summer of Paper series – where we've invited fabulous guests to create projects using supplies from my Home + Made paper decor line.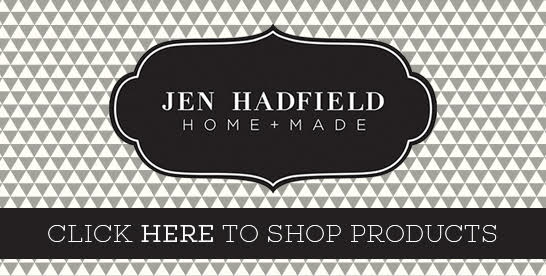 Hi to all of the Tatertots and Jello fans! This is Melanie from Artzy Creations and I'm here to share with you, a fun and awesome Back to School Teacher Clipboard using the new line of paper products from Jen Hadfield. I have to let you in on a little secret… Jen from TT&J has been a blog crush of mine for quite some time. I have LOVED all of her creative inspirations over the years as I know you do too. So, in case you couldn't tell, I'm thrilled to be here.
I'm a Mom, an artist, an Art Educator and lover of all things creative. I'm also an award winning educator and have been sharing my passion for art and the creative process with my students for the past 18 years. When not teaching, I continue to share my love for creating online at ArtzyCreations.com. Being a teacher for the past 18 years, I have pretty much seen it all for back to school items for teachers. I must admit that I do get tired of the over used apple , so I wanted to create something that was not only fun and cheery, but had a touch of classiness too.
I took all of those elements and put them together to design this great clipboard to use in the classroom. I also know that any teacher would be head over heels to get this clipboard as a back to school present. So, let's get started and see just how easy it is to make this clipboard.
Supplies Needed:
Plain Clipboard
Various Scrapbook Paper by Jen Hadfield
Mod Podge
Paint Brush
Scissors
Chalk Paint in White (You could also use acrylic paint too.)
Peach Acrylic Paint
Black Acrylic Paint
Very Thin Paint Brush
Piece of White Paper
Pencil
Thick Washi Tape
Paper Flowers by Jen Hadfield
Step 1: Mix your peach acrylic paint with the white chalk paint. Mix enough paint to apply a couple of coats on the metal clip and the back of the clipboard. I added the chalk paint because it makes it easier to cover the metal parts on the clipboard. Apply 2 to 3 coats of paint and let it dry.
Step 2: Take the piece of scrapbook paper you've chosen for the top of the clipboard and lay the clipboard on top of it. Take your pencil and trace around the clipboard. Cut this shape out.
Step 3: Make a few cuts in the top of your paper (when the clip part will be). If at first it doesn't fit, go back and trim a little bit more until it does. Lay the paper in place. If you're only covering a partial part of the clipboard, make the piece of paper the desired size.
Step 4: Apply Mod Podge first to the clipboard and then place your piece of paper. Next cover your scrapbook paper with Mod Podge. this will really help to adhere it to the clipboard and should help reduce any bubbles. Also, use your hands or a credit card to smooth it out.
Step 5: If you're applying a contrasting piece of paper to the bottom of the clipboard (as I did with the polka dot paper), Mod Podge it the same way to adhere it to the clipboard.
Step 6: I took a piece of the contrasting trim and cut it off of the piece of scrapbook paper, making the strip that divides the two papers on the front of the clipboard, but you could also use a fun patterned Washi tape.
For The Back of The Clipboard:
There's a couple of ways that you can do this. You can use a Cricut or Silhouette machine. I did this the old fashion way using pencil and paper.
Step 7: Print out your inspirational phrase. You can use Word or really any software to get the size and font you desire. Once it's the size you want, go ahead and print it out.
Step 8: Flip your paper over and using your pencil, shade the back of the lettering lettering. The goal is to make a sort of homemade carbon paper.
Step 9: Center the lettering and use Washi tape to temporarily hold the words in place.
Step 10: Take your pencil and outline the letters. Once you've traced your letters, remove the printer paper and the letters will have been transferred onto the clipboard.
Step 11: Fill in the letters with acrylic paint using a thin brush. Once the letters have dried, seal them with a matte spray paint.
Step 12: Last but not least, I found some thick gold Washi tape and adhered it in place on the back, and for the extra finishing touch, I added a cute paper flower by Jen Hadfield.
I love how this turned out… especially the back of the clipboard. Let me tell you, any teacher would love to see that nice little inspirational quote on those really tough teaching days, to remind them of their teaching purpose and why they do what they do. As an art teacher, my hope is to always inspire students to pursue their creative side, even when they think they are not or can't be creative, and also inspire them to do great things. That's why this saying truly resonates with me.
Have fun creating this Back to School Clipboard, and I guarantee… you will truly make that teacher's year!
A big thank you to Jen for having me!
Thanks Melanie! What a fun project, and you know teachers will love it since you are one!
Melanie has great idea son her blog. Here are a few I know you'll love:
I just love this creative DIY Wine Barrel Ring Succulent Wreath! SO pretty!
And, this is such a fun cute project too! Make these DIY Journal For Under $5
And, I just love this Water Bottle Holder With Free Pattern! So great for hiking!




And if you'd like to try this project she shared today, you can find my
Home + Made line
at craft and hobby stores near you!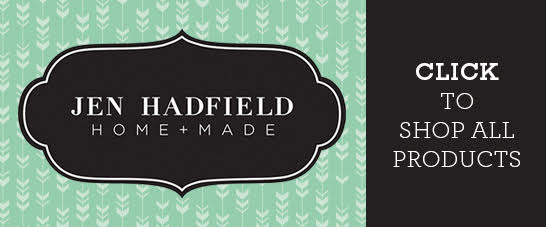 xoxo