Hi There! It's Taryn from Design, Dining and Diapers! The spring weather has officially arrived in the Pacific Northwest, which means we all come out of hibernation and spend every second outside. I'm LOVING it! Spending so much time outside, also leads to more entertaining and more outdoor projects. I've been getting our home ready for summer entertaining and thought it would be fun to make an Outdoor Tic Tac Toe Game!
I created this simple DIY Tic Tac Toe Game just using scrap wood and rocks from the backyard. It's inexpensive and provides great entertainment for all ages.
Keep it in the backyard for BBQ's, bring it camping or simply play a game with the kiddos.
Supplies:
– 14X8″ Board
– Dark Walnut Stain
– White Paint (both large and small paint brushes)
– Wood Sealer
– 10 Rocks
– Bowl

This project is one of the many reasons why I save all of my scraps from previous projects. I had this piece left over from the Wood Striped Wall we put in my son's room and it was perfect for this project!
You can recreate this look by cutting a piece of wood to 14X8″ and then staining it in Dark Walnut.
I don't have a steady hand, so I used my Silhouette to create a stencil for the tic tac toe board and then painted it white.
Lastly, I went out in the backyard and collected 10 rocks that had a smooth surface and painted 5 'O's and 5 'X's. To seal both the rocks and the wood, I gave them a coat of polyurethane.
I placed a bowl on the board to hold all of the rocks. You can secure this by using an industrial adhesive (Elmer's ProBond is my favorite).
And now you have a fun family activity for all to enjoy 🙂
Thanks so much Jen for having me over today!
*********
Thanks Taryn! What an easy and fun idea to do for the kids this summer!
Taryn has so many great ideas on her blog. Here are a few I think you'll love right now: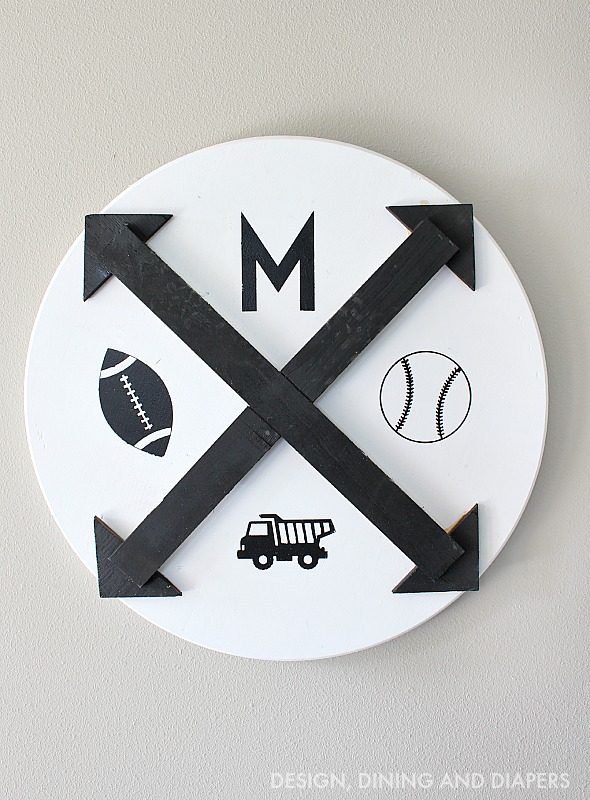 I love this DIY Vintage Inspired Wall Art she made. Such a fun idea for a kid's room!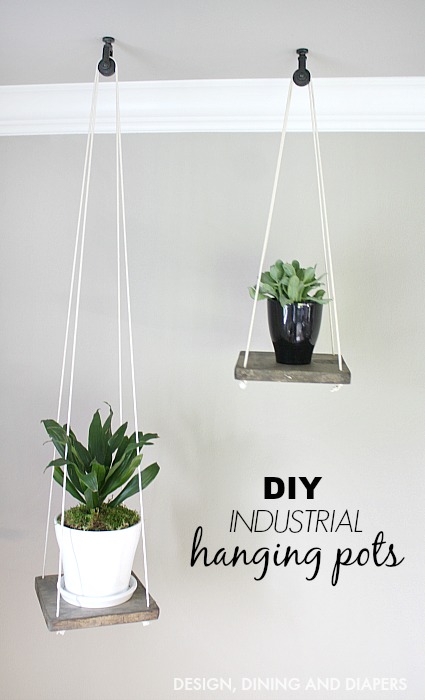 I just love these DIY Industrial Hanging Pots she made too. So perfect for indoor or outdoor plants!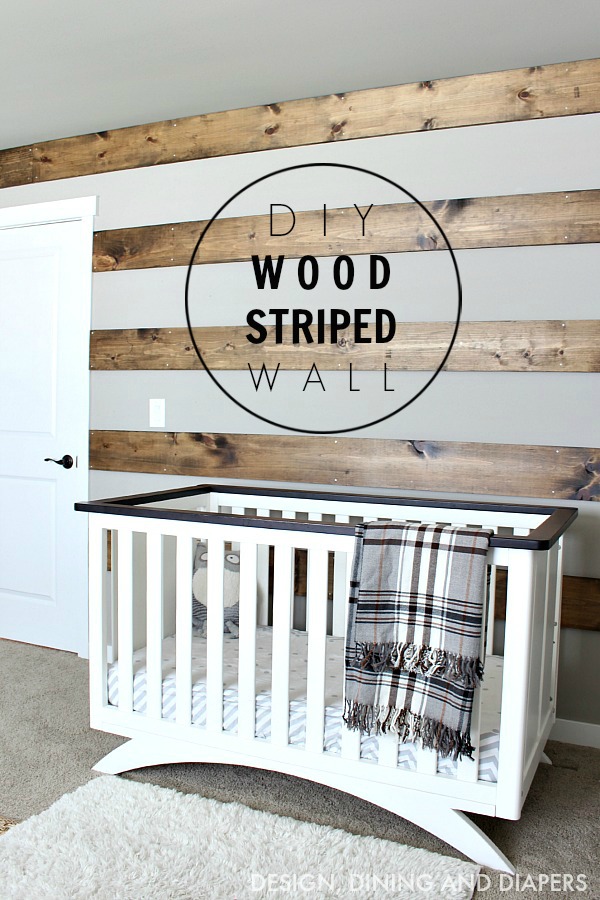 I also love her DIY Wood Striped Wall! Such a fun idea for a nursery!
Make sure to follow Design, Dining, and Diapers and
xoxo