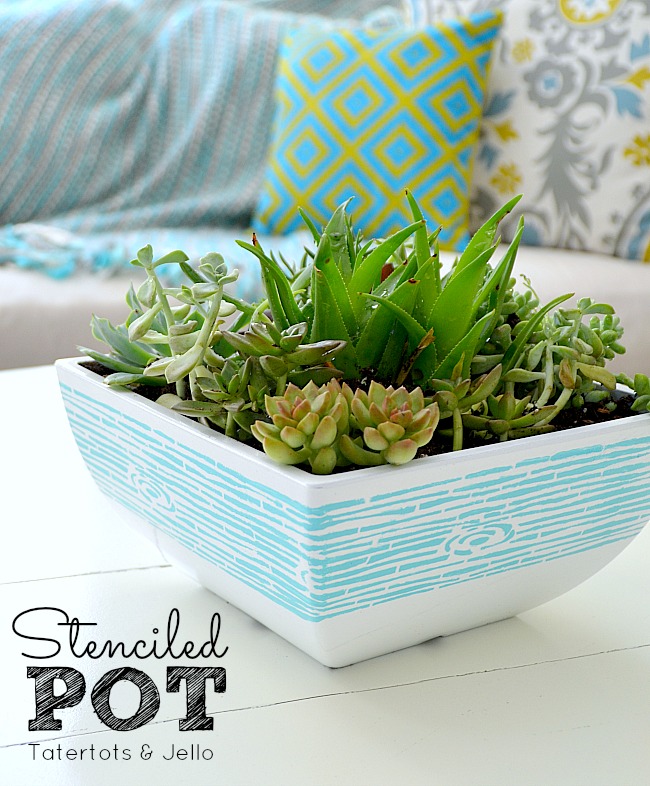 I love to stencil. And I was so thrilled when I learned that one of my VERY Favorite people in the world – Amy from Mod Podge Rocks – was coming out with her own line of Mod Podge Rocks Stencils!! And not only stencils, but repositional stencils. They are sticky and that makes all the difference when you are stenciling, PLUS you can wash them off and they stay sticky. I love that you can use them again and again!!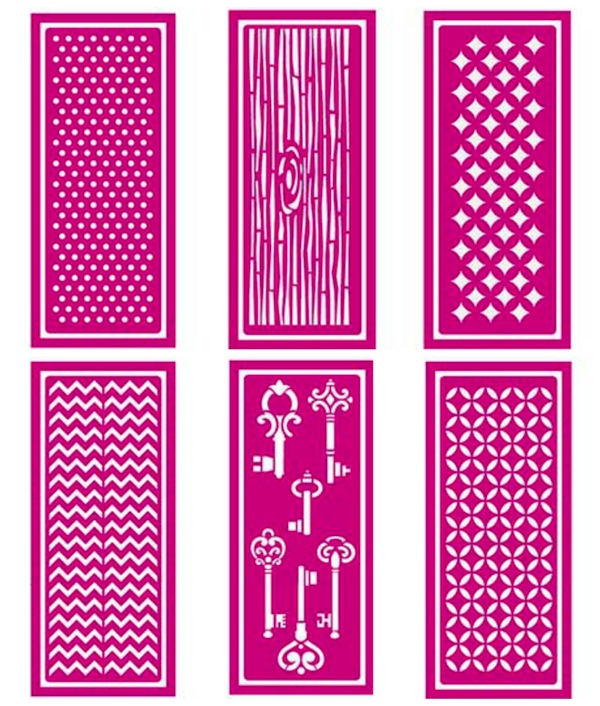 And check out the cute patterns that Amy created! Love!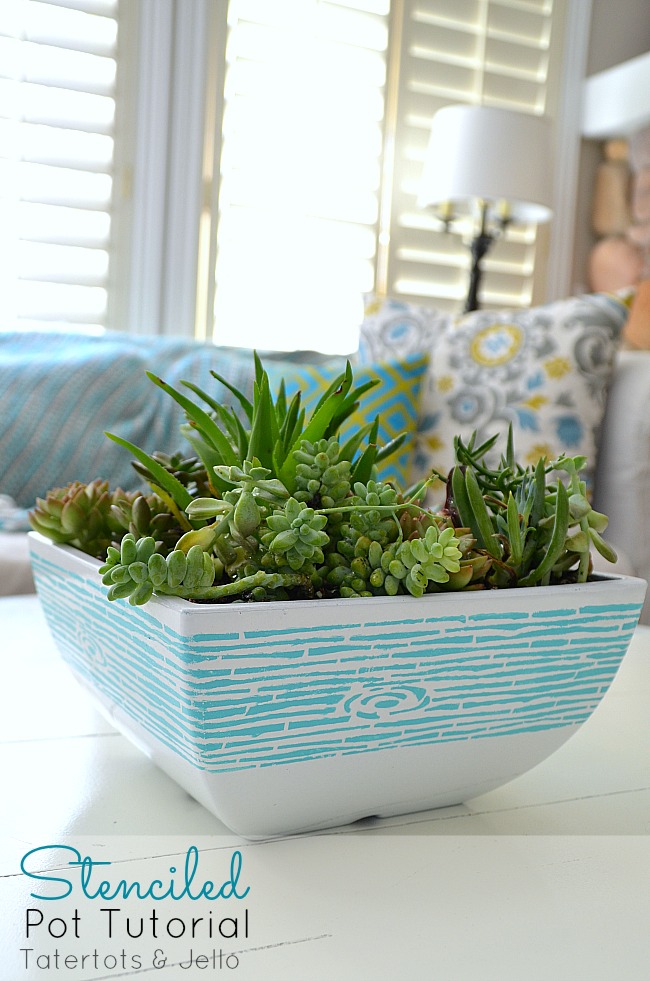 And since I am so anxious for Spring, I knew I wanted to stencil an outdoor potto go on the porch of the #1905Cottage. So I picked one up from Target and got to work.
Here's what I did:

Now the trick with outdoor stenciling is to use a paint that is made to withstand the temperatures and conditions outside. Plaid makes an outdoor craft paint which is perfect.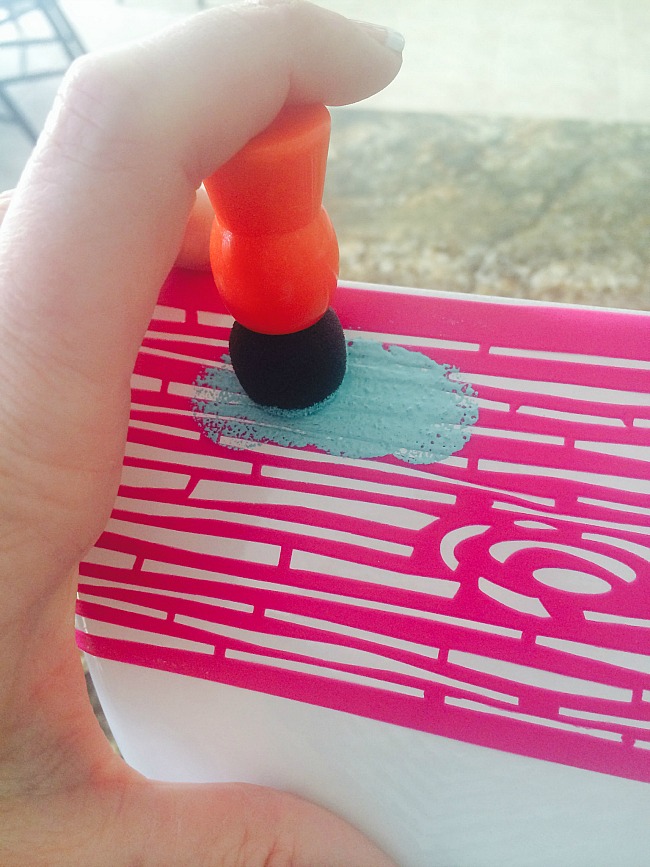 The first thing I did was I stenciled each side of the pot with the sticky stencil. The stencil was not long enough to cover the whole side, so I knew I would need to go back and stencil the other side. I washed the stencil off in the sink in between each side. That way paint wouldn't get underneath the stencil and make the lines blurry.
I dried the stencil off on a kitchen towel and stenciled all four sides of the pot.
When the sides were dry, I matched up the stencil to the painted parts, overlapping the stencil and finished off each side.
To make sure there wasn't a noticeable line where the old stencil and the new stencil started, I used a sharp knife and scraped off any extra paint or lines that didn't line up exactly. Scraping very lightly. You can also take a fine paintbrush and touch up any lines or imperfections.
Then I planted some succulents in the pot and I was done. The outdoor paint is very durable and should withstand the elements.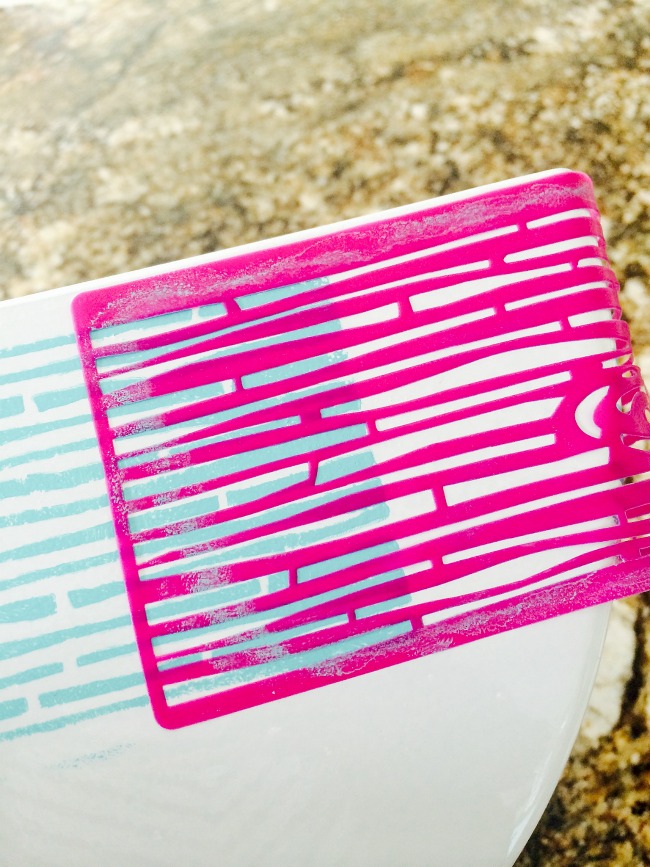 This project has got me in the mood for Spring. I can't wait to stencil some more pots for my porch!!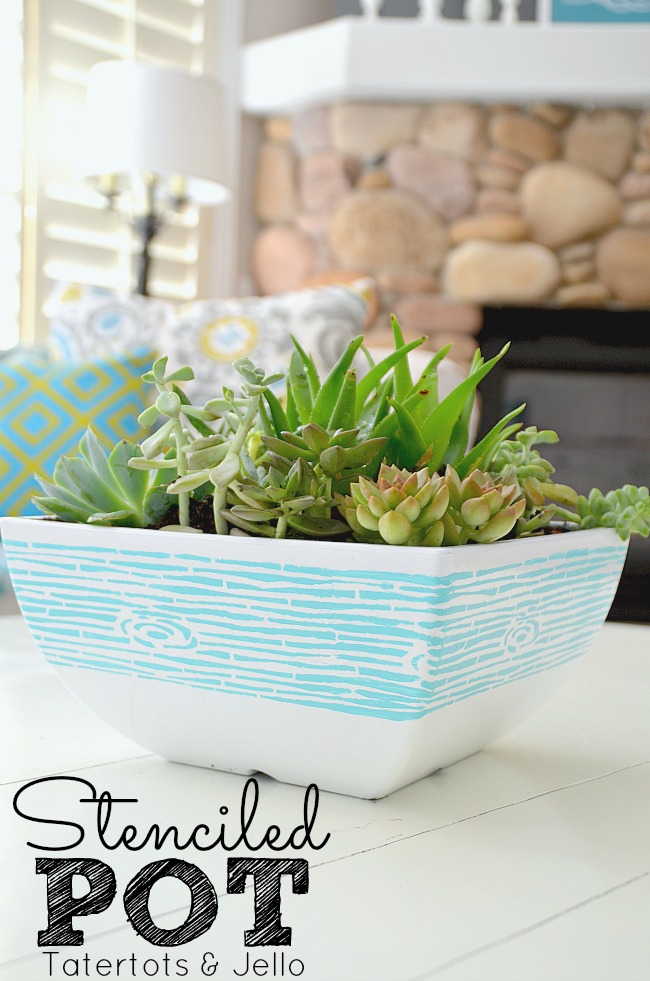 What project are YOU most excited to make for Spring?
Let me know in the comments!!
Have a Happy Day!
xoxo

PS: I've linked up this post to these fabulous blogs this week!