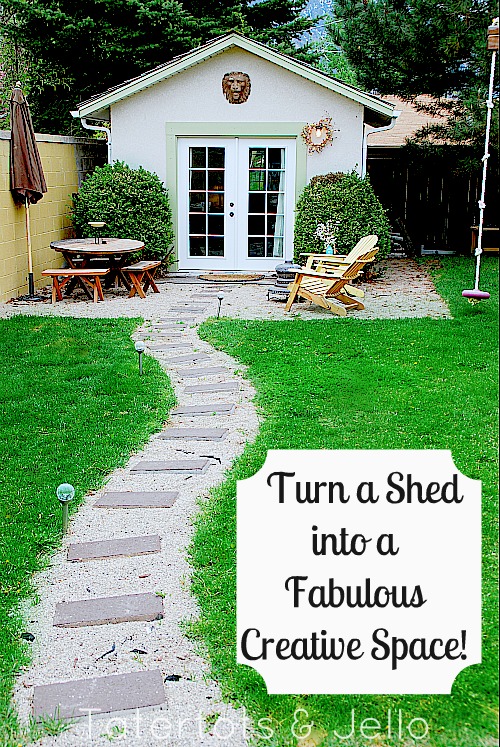 Transform a Shed into a She Shed
My neighbor and good friend Jill did the most amazing thing last summer.
She took a shed in her backyard and transformed it into an amazing creative space!! And she did it for virtually NO money. Fabulous, right??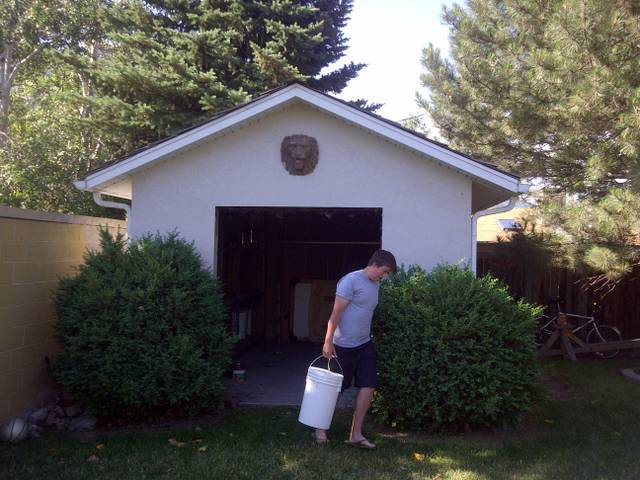 Before — it was just a storage space. But she could see the possibilities.
So she took a scooter that was sitting in her garage and put an ad on Craigslist, asking for someone that wanted to trade her scooter for transforming the shed into a working creative space. What she needed done was someone to drywall and insulate her shed as well as cutting out a place for a window and installing french doors and electricity to the space. And she found someone that wanted to trade. Isn't Craigslist awesome??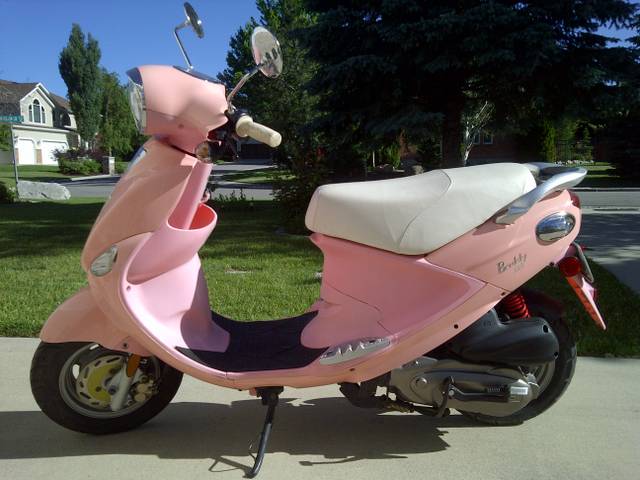 So last summer she transformed her shed into a place that she uses every single day.
After the drywall and insulation was installed, she had a window cut out. Her friend gave her an extra window so that didn't cost anything. She switched out a big garage door on the unit for a french door that she got from her local hardware store for $600. And she got to work painting the inside of the space. She painted the concrete floor with concrete paint and covered it with rugs. Then she brought in some comfy furniture. The contractor who traded for the scooter brought electricity to the unit so Jill was able to bring in some lighting as well as a space heater for the cooler months. And, she hooked up her tv and DVD player for her kids.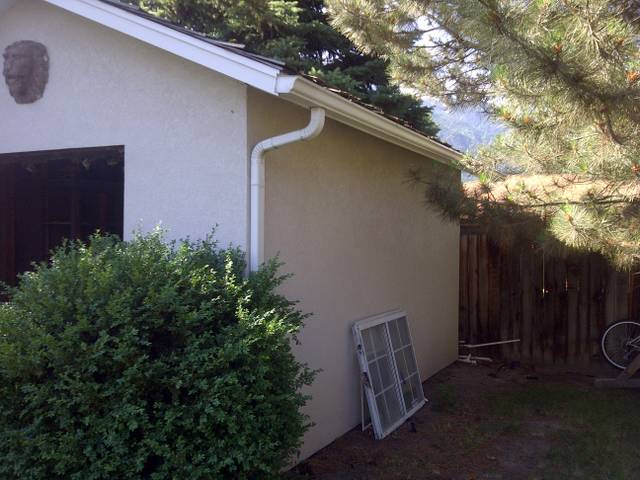 The kids love using the new space to hang out with their friends and have sleep overs with their cousins too. It's a space everyone can enjoy. And Jill has a study group once a week that meets in the space. It's nice that it's outside and a great place for meetings.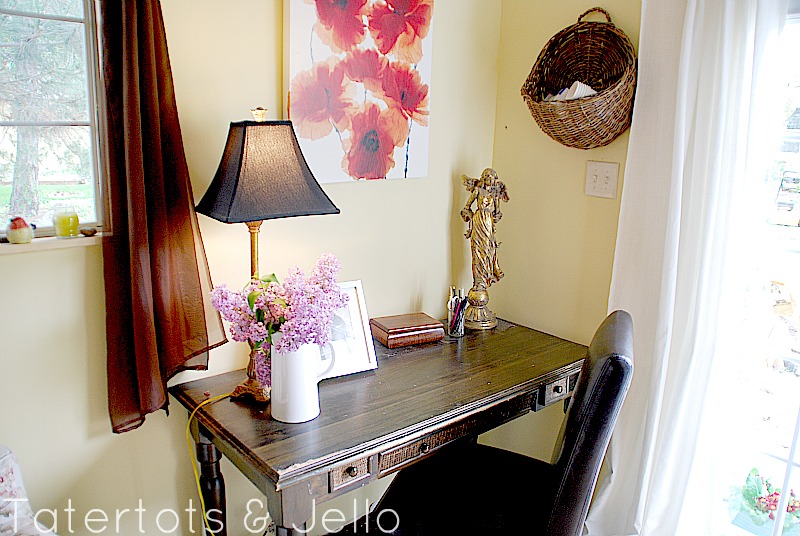 Transform a Shed into a She Shed
Plus Jill is a writer and she put a desk in there so she can work there.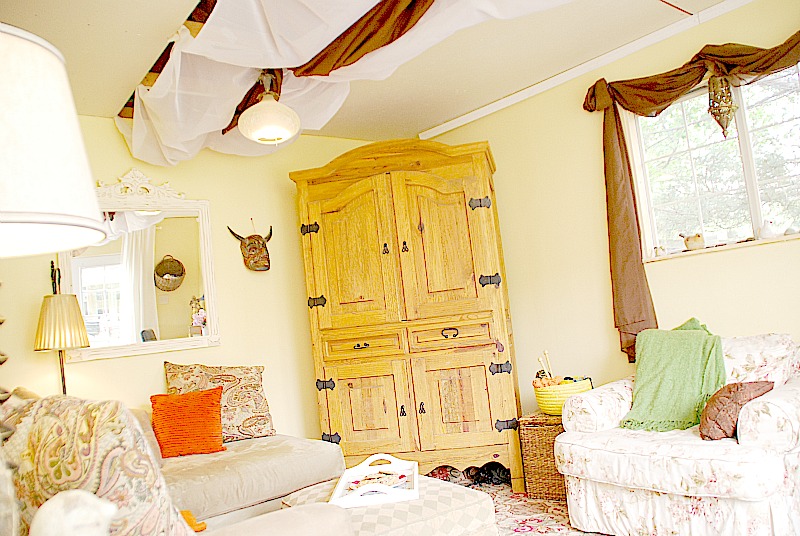 Transform a Shed into a She Shed
Jill left a section of the ceiling open so she can use it for storage.
Isn't that a great idea??
I love that she has added an extra room to her home for a fraction of the price an addition would be.
And the "Cassita" looks so cute in her yard!
In the cooler months she lights a fire and roasts marshmallows.
And in the warmer months she strings up big globe lights for a festive glow.
Transform a Shed into a She Shed
So fun!!
I NEED a space like that!!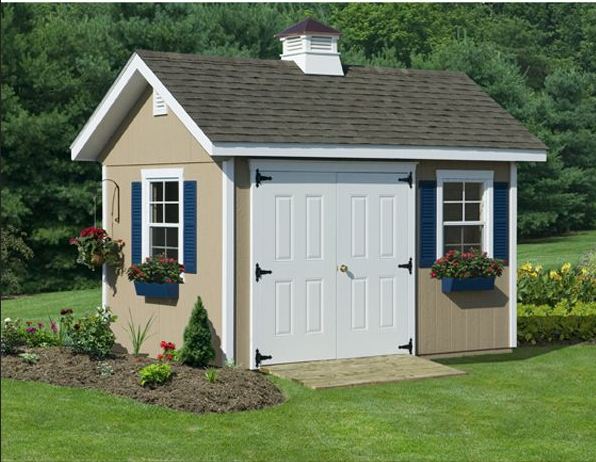 And if are like me and don't have a shed sitting in your backyard, you can buy one new at a store like Sears, or even put an ad in Craigslist and get a great deal on one to DIY.
Thanks Jill for letting me spotlight your FABULOUS space. And you can check Jill out at Maui Wowi — she is amazing.
Have a FABULOUS day!!
xoxo

PS — Don't miss out on these FUN giveaways this week: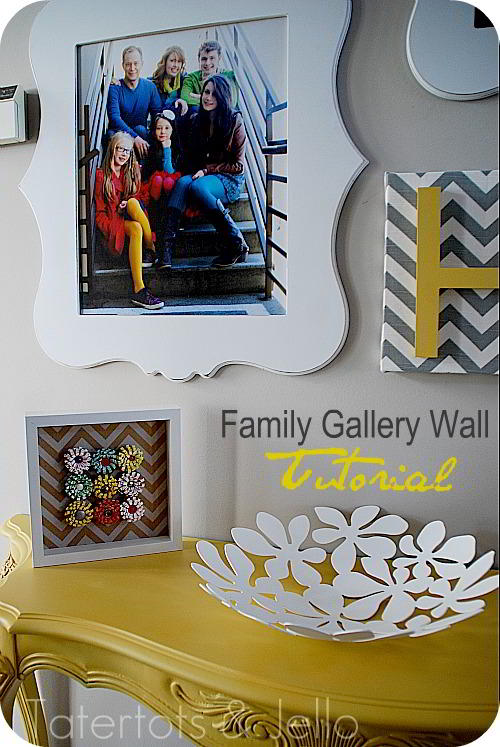 Win the same frames I used in my Family Gallery Wall from Cut It Out Frames!
and
and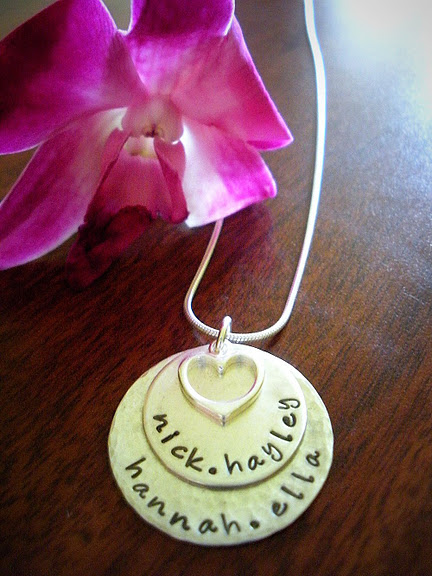 Win a Personalized Necklace of YOUR choice from Kristen's Custom Creations. Perfect for Mother's Day!!