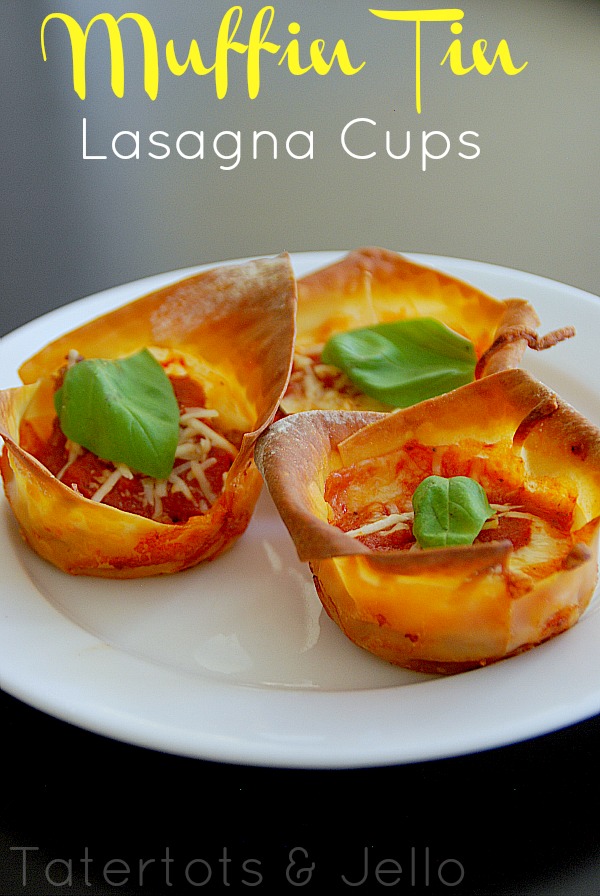 I might be a little in love with Muffin Tin recipes.
They are so cute!! PLUS — I love that I can cook them and then put them in zip lock bags, freeze them and then my kids can come home from school and warm them up. The muffin tins make the perfect serving size!!
Here's one of my favorite muffin tin meals to make — Lasagna Cups!!
And I made mine a little different and low fat. yay!!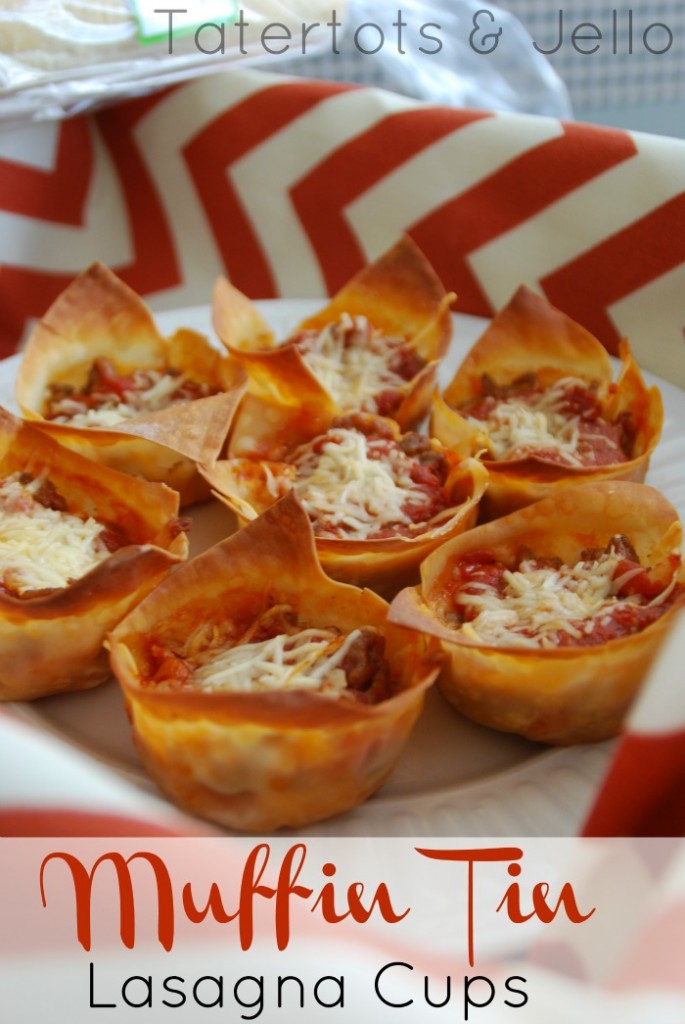 Here's how to make them — plus 12 other FUN muffin tin meals your family will LOVE!!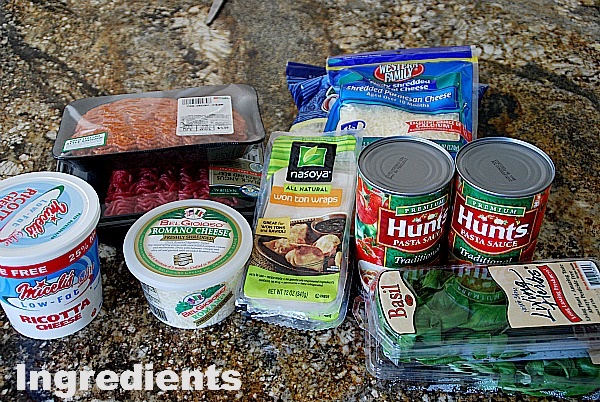 (these ingredients were to make 4 times the recipe amount — I made a huge batch to freeze for later)
Ingredients:
1/2 pound lean ground beef, cooked
1/2 pound mild Italian sausage, cooked and combined with the ground beef
24 Wonton Wrappers (you can find them in the refrigerated section by the vegetables)
2 cups of Shredded Parmesan Cheese
2 cups of Low-Fat Shredded Mozzarella Cheese
1 cup of Low-Fat Ricotta Cheese
2 cups of Pasta Sauce
Fresh Basil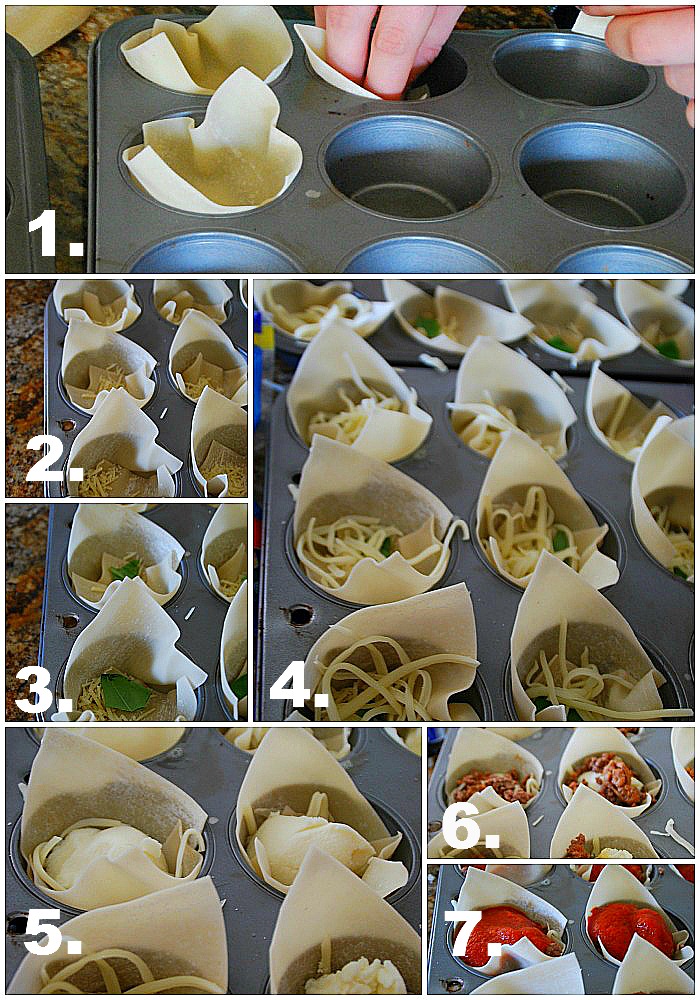 Here's what to do:
Spray the muffin tins with non-stick spray
Put one Wonton Wrapper in each muffin tin opening, with the edges coming out
Then layer the ingredients. First a layer of Parmesan Cheese. Then a basil leaf (optional). Then Mozarella Cheese.The next layer is the meat mixture. Followed by a dollop of ricotta cheese. Then pasta sauce. The last layer is a little more Parmesan Cheese.
Then bake in the oven at 375-degrees for 15-18 minutes. Until the edges turn golden brown.
Once it's cooked, take out of the oven and let cool for 5 minutes. Then pop out of the muffin tins. If the wonton wrappers are a sticking to the pan, use a sharp knife and run it around the edges to loosen the cups.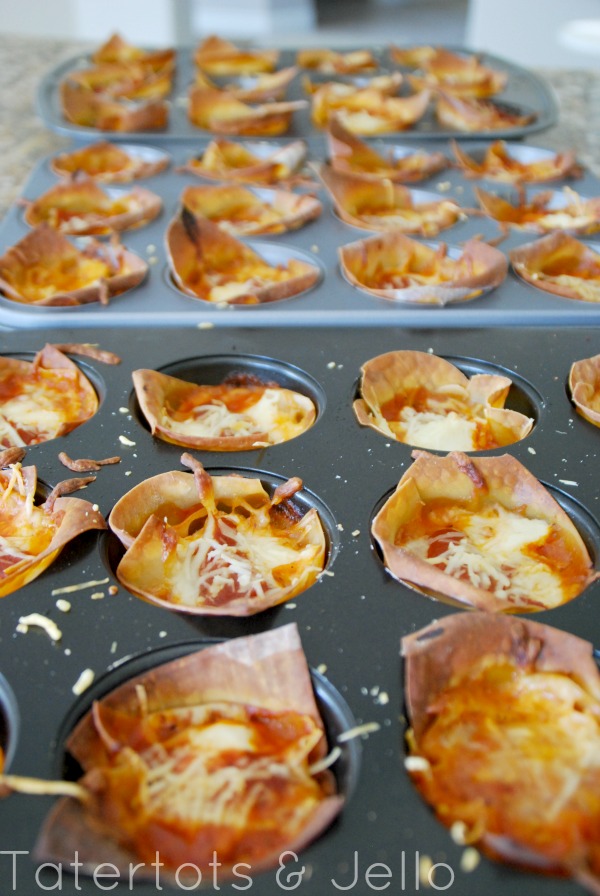 Another thing I love about these Muffin Tin Lasagnas is that you can customize them. I have two kids that are vegetarian, so all I had to do was leave the meat out of some of the tins. And then when I packaged them up to freeze, I labeled those bags "Vegetarian" so my kids will know which ones to take out and eat later. You can do the same thing with the cheese if you have someone that is lactose-intolerant.
And you can make these up the night before, refrigerate them and then pop them in the oven after work and you have a fast dinner.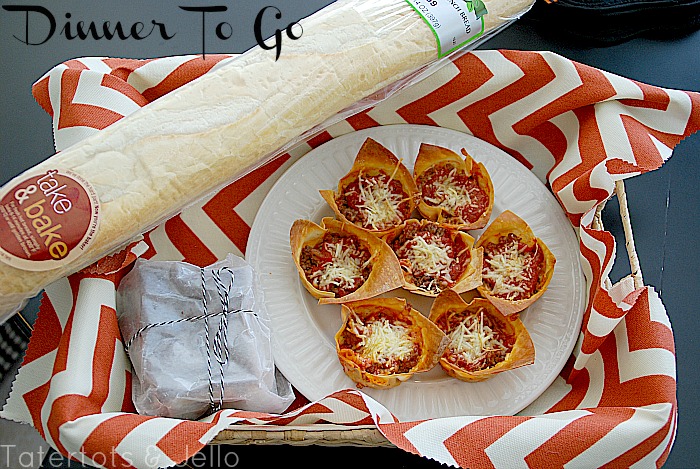 These are also great to take on a picnic!! Just add some bread and a yummy dessert.
And here are 12 other Muffin Tin Meals that would be fun to make: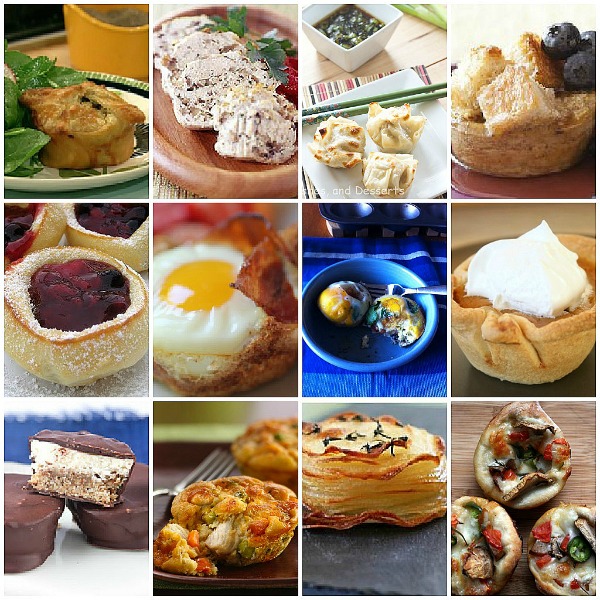 Muffin Tin Pot Pies @ Rachael Ray
Turkey Meat Loaf Muffin Tins @ Weight Watchers
Asian Dumplings with Dipping Sauce @ Dinners, Dishes and Desserts
Individual Fresh Toast Stratas @ Rachael Ray
Mini German Pancakes @ Real Mom Kitchen
Sunrise Breakfast Bowl @ Toni Spillsbury
Muffin Tin Baked Eggs @ New Nostalgia
Muffin Tin Pumpkin Pies @ Make and Takes
Chocolate Cheesecake Bites @ Muffin Tin Mania
Mini Chicken Pot Pies @ Betty Crocker
Stacked Potato Bites @ Jughandle's Fat Farm
Muffin Tin Pizza Bites @ Cheap Recipe Blog
Another yummy lasagna recipe is this Italian Lasagna Recipe from Amanda's Cookin!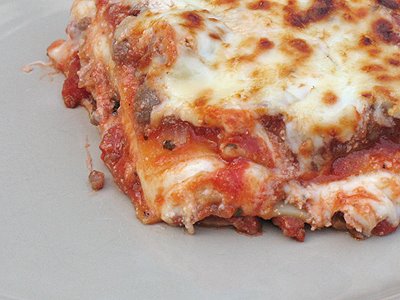 Have you ever made any Muffin Tin recipes?
Leave YOUR ideas in the comments. I would love to see them!!
xoxo

PS — It's FRIDAY!!
My favorite day of the week.
It's time to feature YOU and show off YOUR ideas.
I hope you can stop by for the fun tonight!
The party starts at 6 pm MST.