Hi there Tatertots and Jello readers, my name is Melissa Mortenson and I'm the girl behind the Polka Dot Chair blog. I'm very excited to be here with you today sharing the how to for these Candy Cane Christmas Marquee letters.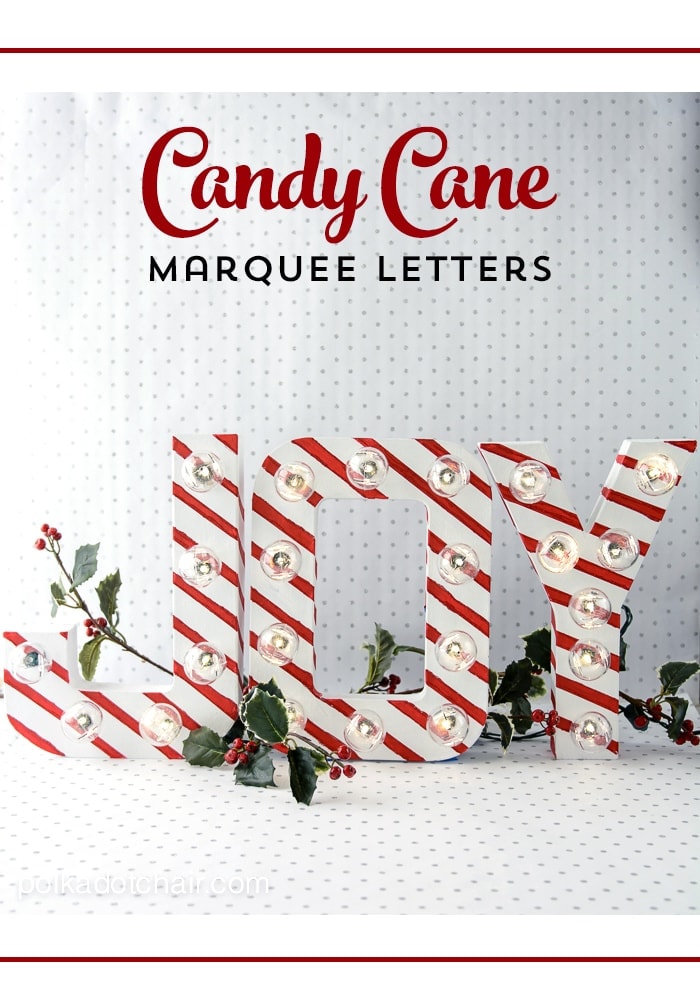 Marquee letters are all the rage right now and there have been several really great marquee letter tutorials posted online this year. After seeing all of them I decided that I had to have a set for myself!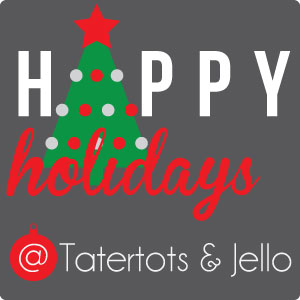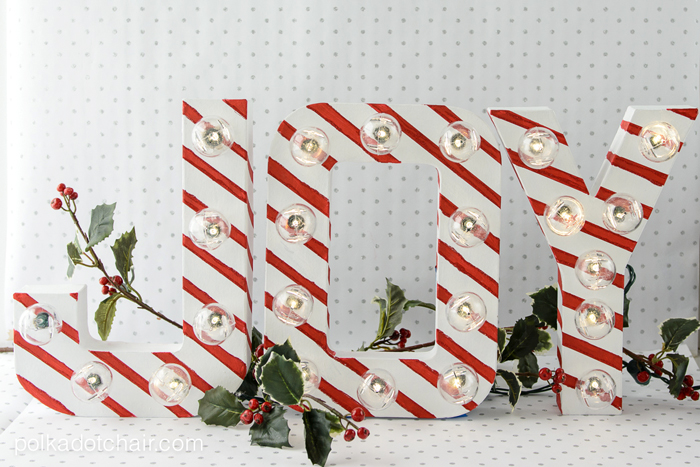 I thought it would be fun to have a little twist and add candy cane stripes to the letters. This was easily done with a little bit of painters tape, paint and glitter glue.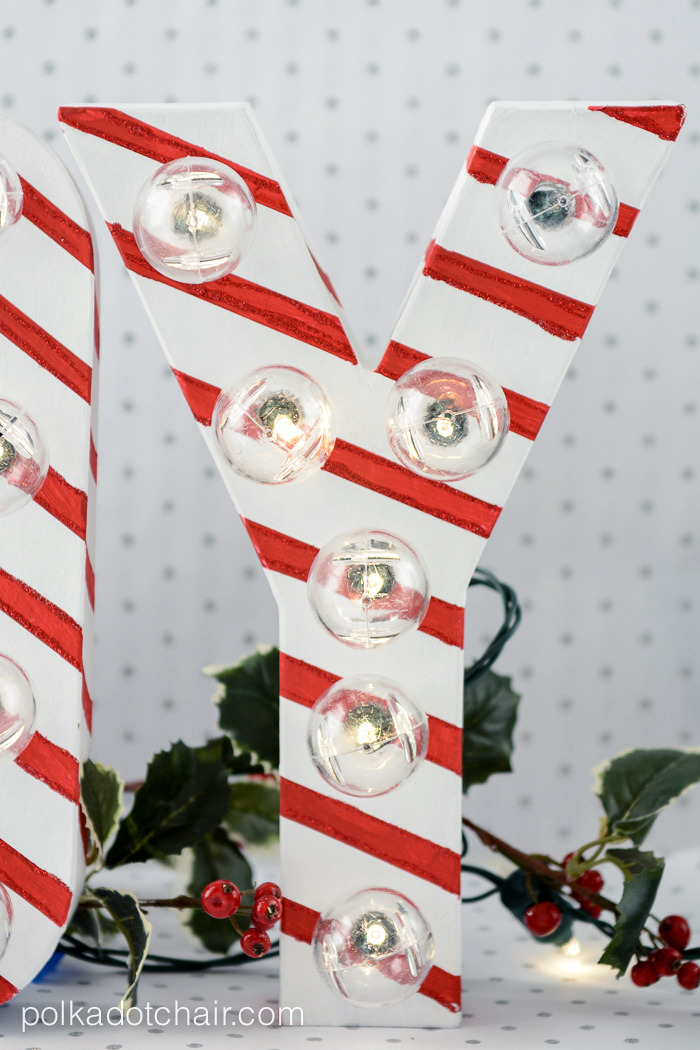 If you'd like to make a set for yourself here's what you need:
JOY Paper Mache Letters
Red & White Craft Paint
Red Glitter glue (if desired)
Exacto Knife
Bulb LED Christmas lights (make sure you get the LED ones the other would be too hot to be safe with the paper mache)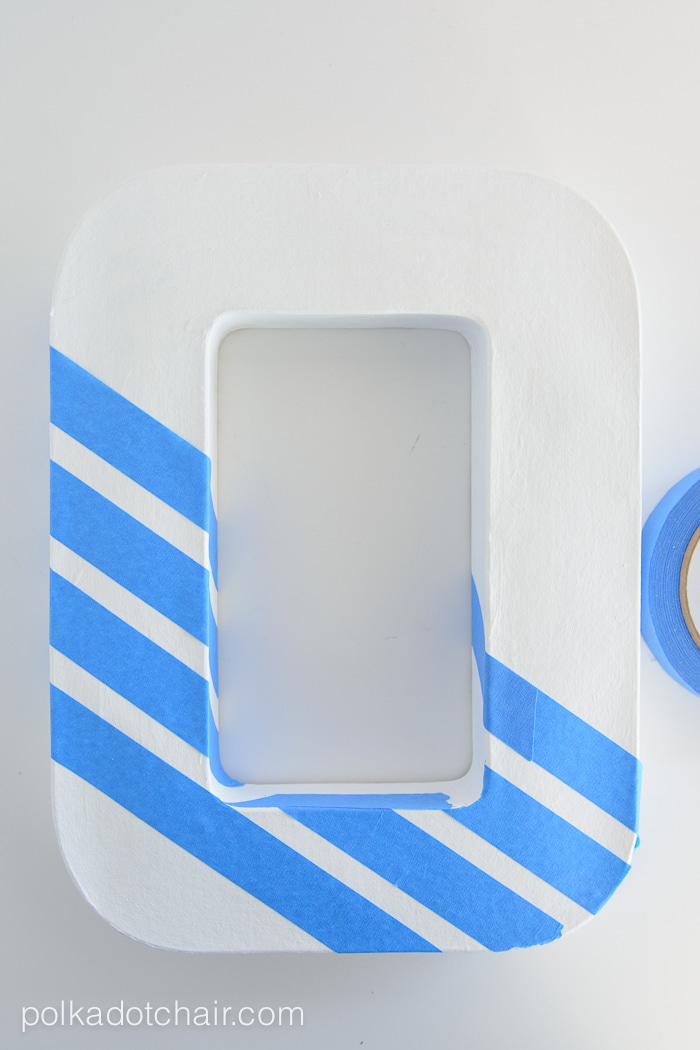 First paint your letters white. Then with painters tape, tape off stripes on the letters at regular intervals.
To help the color from bleeding, apply a thin coat of white paint over the paint.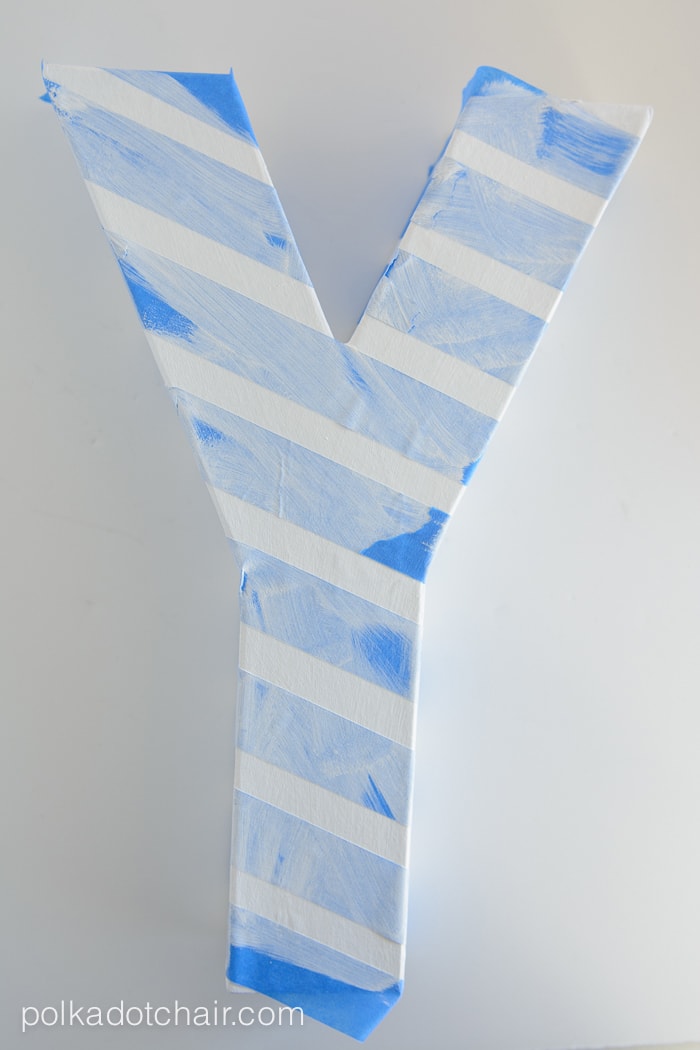 Then paint red over the exposed parts to create the stripes. Remove the tape and accent the stripes with glitter glue if you'd like.
Next use an exacto knife and cut out the back of the letter leaving a small ledge.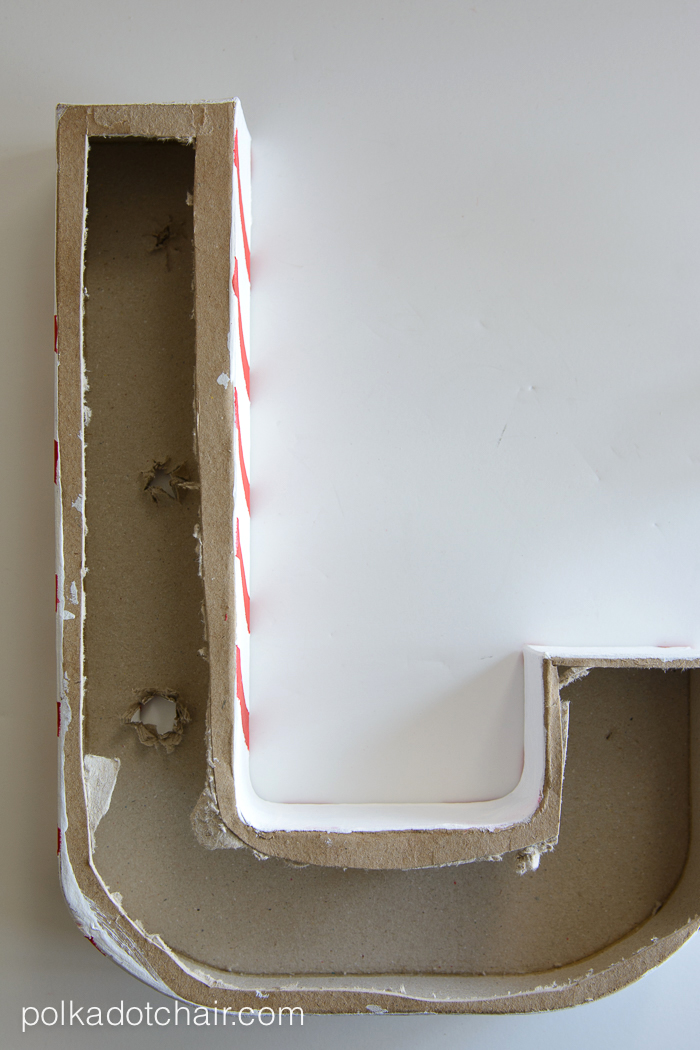 Mark the locations of your bulbs. To do this unscrew the bulbs from the light string and trace the outline of the bulb onto the letter.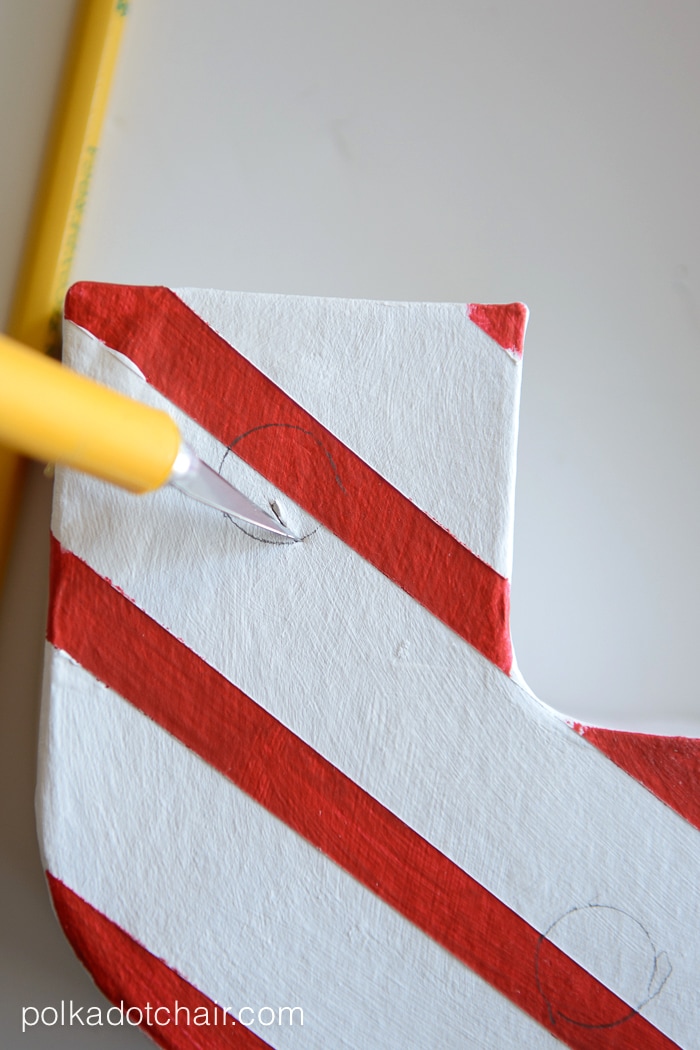 Use and exacto knife and cut out each circle.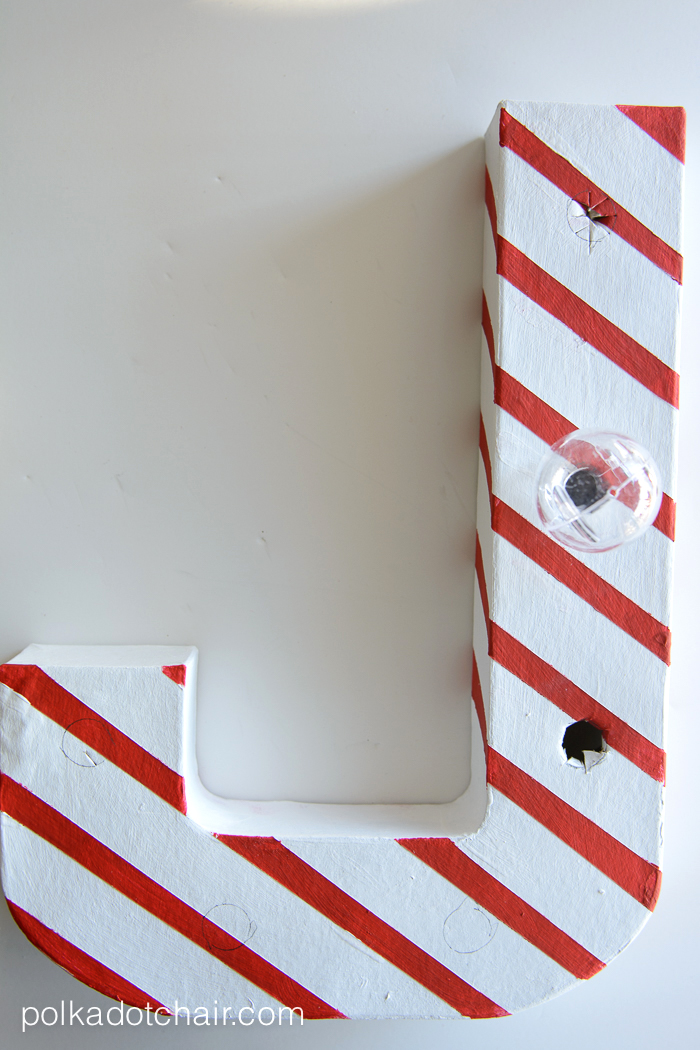 Poke the light bulb through just to make sure your hole is the right size. Next going in order attach the light string to the letters and screw the bulbs back in to secure.
That's it!
*************
Thanks Melissa! I just love those! The candy cane stripes are just darling. Melissa has such adorable and creative ideas on her blog. Here are a few projects I think you'll love: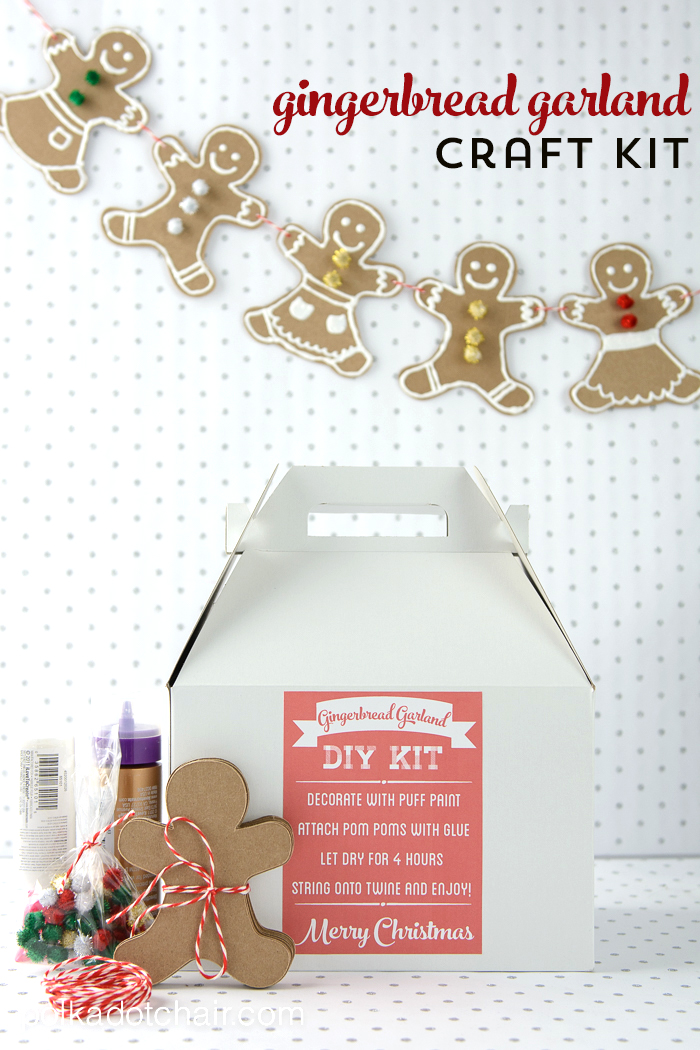 This gift idea is just perfect for friends. Make them a Gingerbread Garland DIY Kit to do as a family. So cute!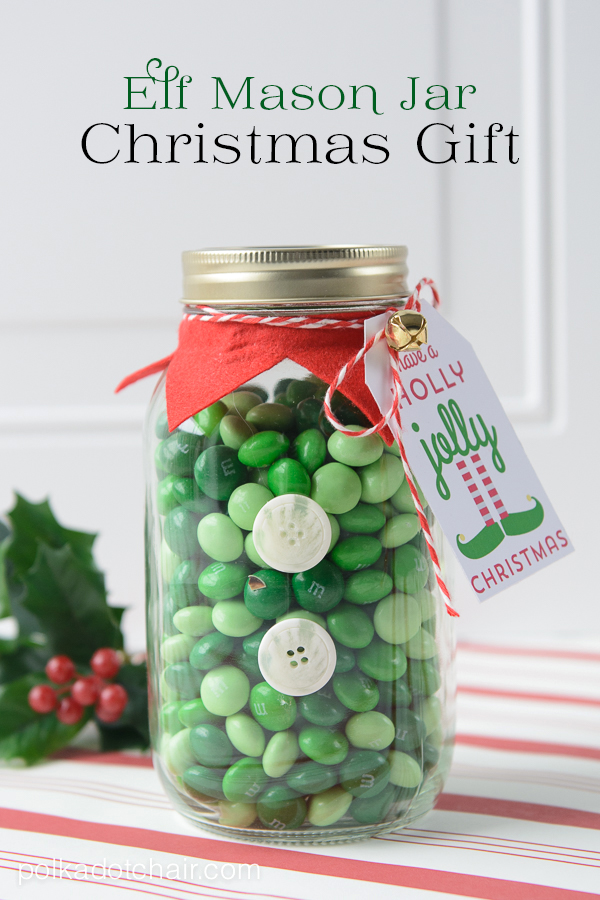 For another great gift idea, she also has this super cute Elf Mason Jar Christmas Gift Idea! So fun!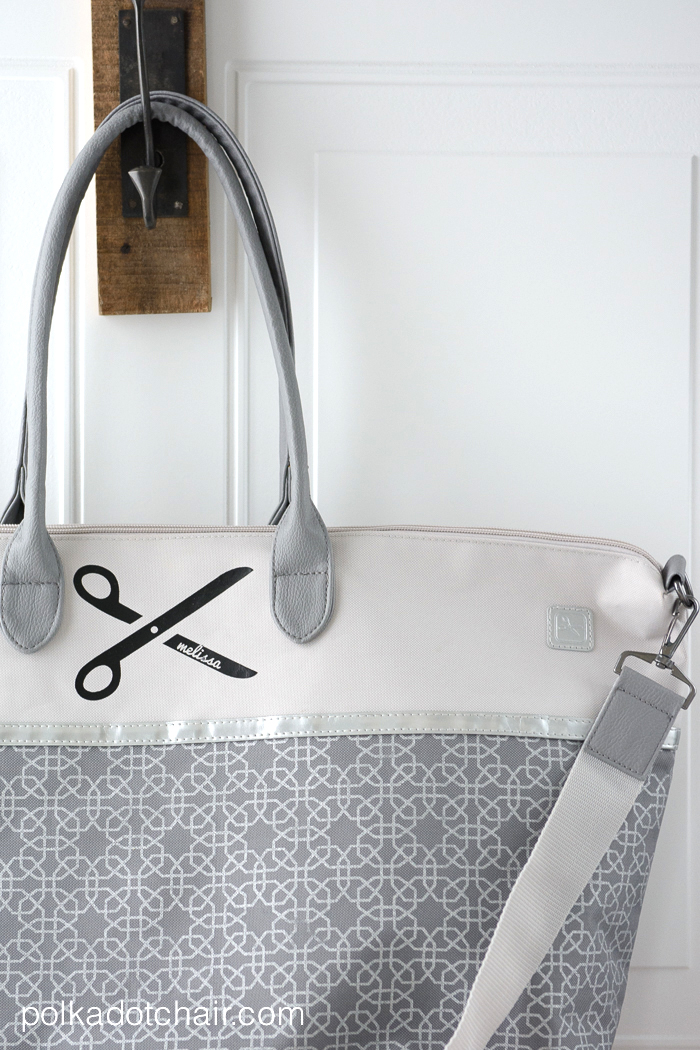 And, it's no secret that Melissa has amazing sewing skills. I just love this DIY Personalized Tote Idea for the friend in your life that loves to sew too!
Visit Polka Dot Chair and




Follow the HAPPY Holidays Event at Tatertots & Jello
all through the holidays with awesome tutorials, recipes, decorating ideas and more from some amazing blogs!
xoxo