Spring is just around the corner and spring projects!
I love the happy & bright inspiration that is floating around the blogging community.

It makes a dreary winter day turn warm & sunny.
Happy "ALMOST" spring! Don't forget to check out all of the happy links!
Come Fly with Me @ Living with Punks
Spring Party Ideas @ A to Zebra celebrations
No Sew Ruffle Tote @ Scattered Thoughts of a Crafty Mom
Wine Bottle Wall Vase @ Shanty 2 Chic
Tweet Bird Themed Birthday Party @ 52 Mantels
Crepe Paper Ruffled Ombre Art @ Momma D and Da Boyz
Paper Crafts @ a pumpkin and a princess
Spring Wreath @ Coley's Corner
Purplicious Wreath @ Quiver Full of Blessings
Globe Upcycled @ My Sister's Suitcase
Spring Chalkboard Wreath @ Destination Craft
Thrifty Finds @ Ode to Inspiration
Spring Wreath @ Creatively Living
Spring Mantel @ At Home in the Northwest
Headband Embellishments @ The Latest Find
Spring Mantel and Custom Art @ Life on Walnut Street
Clothespins @ One Artsy Mama
Rainbow Cake Pops @ Munchkin Munchies
Summer Dress @ 2 little hooligans
Large Cinched Tote @ This Big Oak Tree
Don't forget!

is giving away a $75.00 gift card to Target. WOW!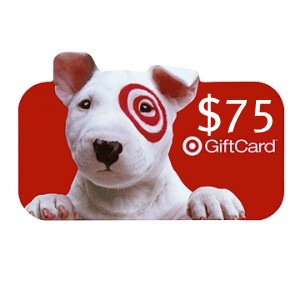 And see all of the inspiring projects — I love looking through the links!!
There are even more wonderful recipes, decorating ideas and DIY Projects –come check them all out!!!
Have a Fabulous Sunday!!
xoxo