Thanks to Blue Apron, I got to try their new family plan this last week. I loved the easy-to-follow, chef-designed recipes. And I LOVED how the ingredients were provided in perfect amounts — no overbuying at the grocery store. The ingredients were all farm-fresh and delicious.
But my favorite part …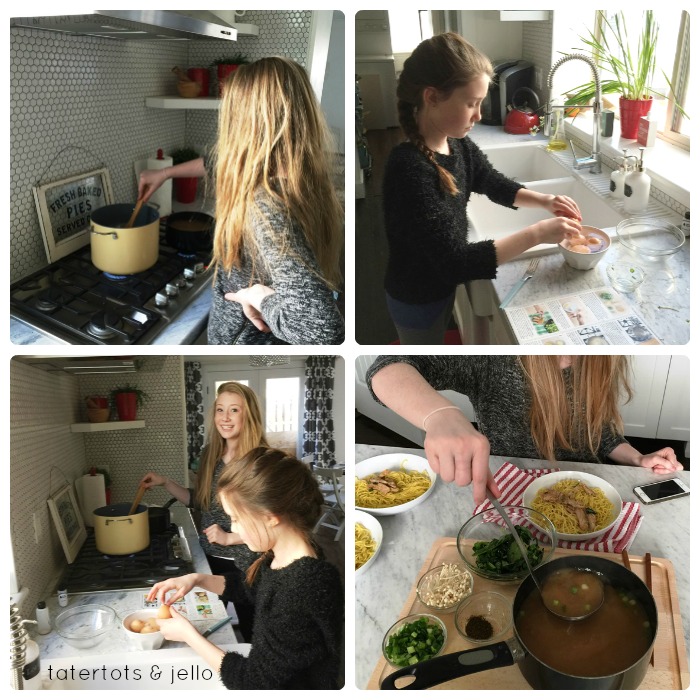 … was how much fun it was to make the recipes with my girls!
They loved the clear directions (see the recipe cards in the pictures?). The ingredients were so fresh and yummy — they even wanted to try the mushrooms!
And they're huge fans of ramen, so it was nice to show them what this healthy, fresh ramen could taste like.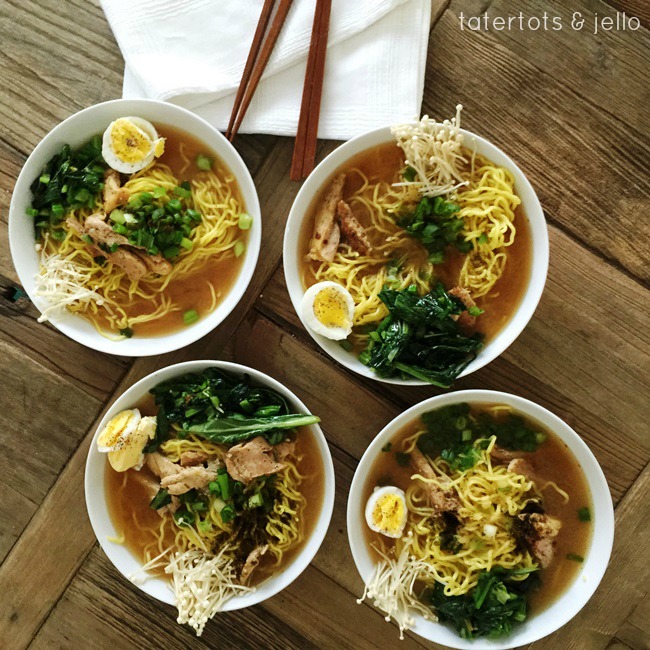 I'll show you some more below, and show you how the first 100 readers who try Blue Apron can get two free meals!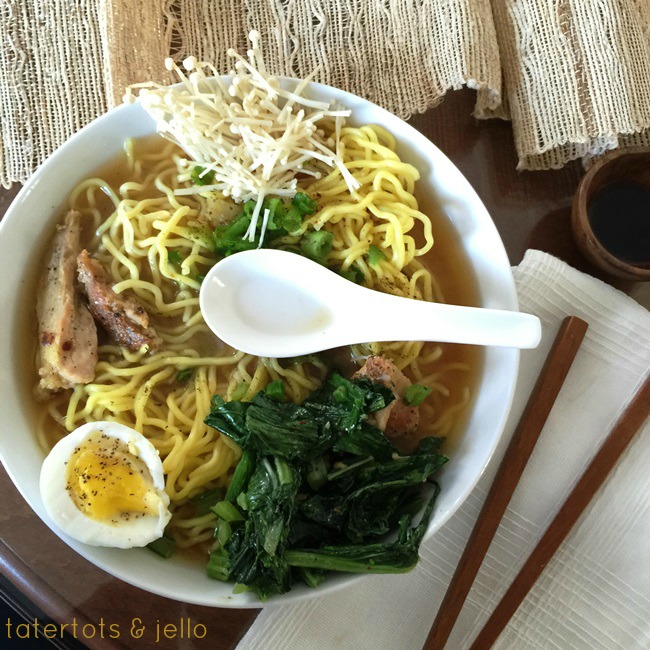 This fresh Winter Ramen recipe was amazing on the cold day we tried it! With fresh greens, broth, noodles, chicken and eggs – the girls loved it.
And I loved how the recipes taught good cooking skills and were all from scratch.
I'm anxious to sign up to try more!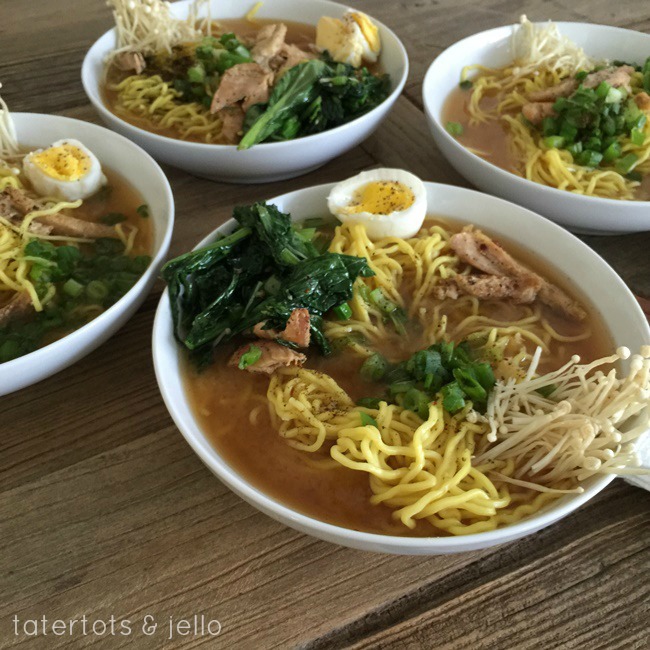 Blue Apron is so cool. It delivers fresh ingredients in refrigerated boxes in two types of plans: the two-person plan and the family plan (for a family of four or a family with three or four younger kids). The Family Plan offers either one or two deliveries a week (you choose!), each including two meals served family-style. The two-person plan has one delivery a week, each with three meals for two people. (Pricing: $8.74 per meal per person for the Family Plan; $9.99 per meal per person for the 2-Person Plan — both with free shipping.)
And thanks to Blue Apron, the first 100 TT&J readers get two free meals on their first order! Click this magic link and then click "Redeem Offer" at the top of the page.
* * * * *
xoxo

This post was sponsored by Blue Apron; the content and opinions are mine. See my disclosures.