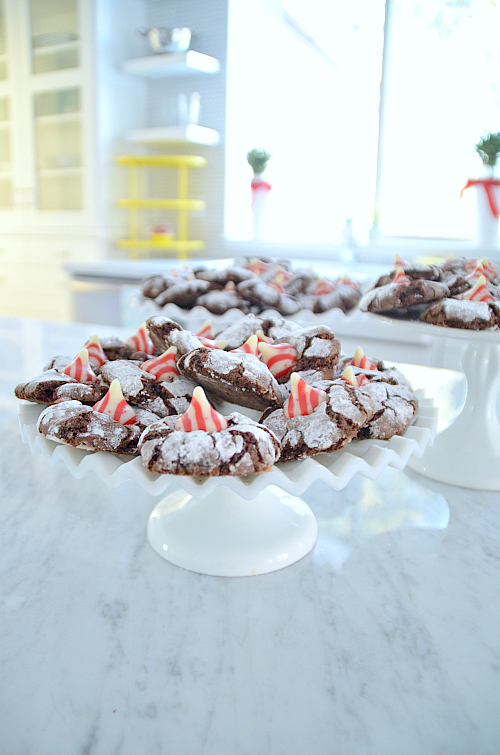 One of my favorite events of the year is my annual Tatertots & Jello Cookie Exchange.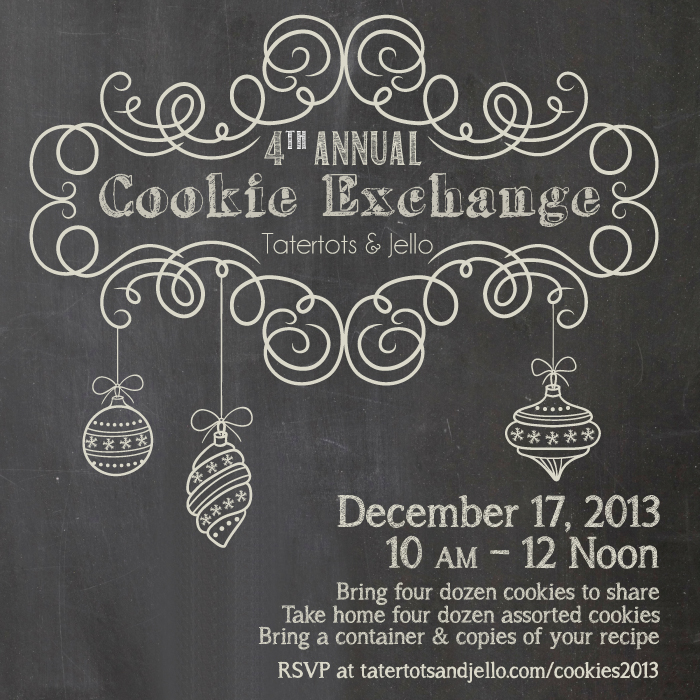 This year was the fourth year. I love meeting new people, seeing some of my favorite people and getting amazing cookies and recipes!!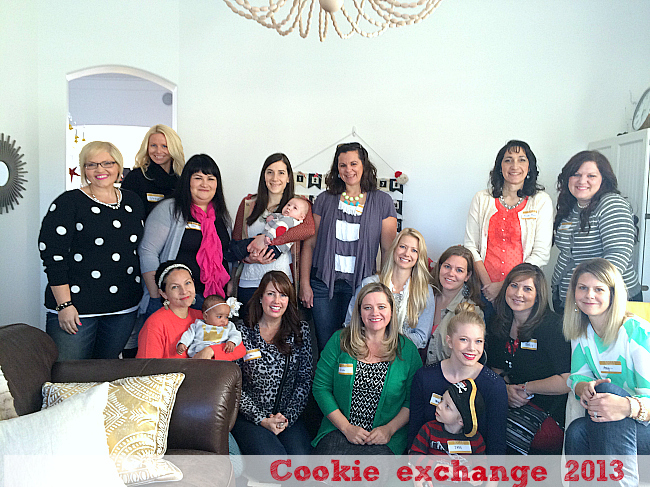 This year I made Peppermint Chocolate Crinkle Cookies! They looked so festive!
Here's the recipe: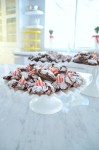 Christmas Peppermint Chocolate Crinkle Cookies
Ingredients
1 bag Hershey's Candy Cane Kisses unwrapped
2 cups of sugar
2 cups of flour
1 cup unsweetened cocoa powder
2 teaspoons baking powder
1/2 teaspoon salt
4 eggs
1/2 cup vegetable oil
1/2 cup confectioners sugar
1/4 cup crushed candy canes
2 teaspoons peppermint extract
Instructions
*Combine oil, sugar and cocoa in a mixing bowl.

*Mix that mixture together, and add eggs one at a time while you mix.

*Add the peppermint extract after the eggs and continue stirring.

*In a separate bowl, mix the flour, salt and baking powder, then mix into the other bowl.

*As a final step, I mixed this thoroughly on low with my Kitchen-Aid mixer.

*Place the dough in he freezer or fridge until the dough is still pliable but not as sticky.

*Then, preheat the over to 350-degrees.

*While it's heating, take a tablespoon and scoop a small amount of the dough ball in the powdered sugar and then, as an extra touch, dab the ball in the crushed peppermints and place that side down on the greased cookie sheet.

*Place the dough balls a couple of inches away from their neighbors.

*Bake each tray for 10-12 minutes.

*Then take them out of the oven and let them cool for about 2 minutes and then gently press an unwrapped candy cane Hershey's Kiss into the center of each cookie.

***If you press the kisses into the hot cookies too early they will melt.

****Enjoy
Thanks to everyone who came! It was so much fun!!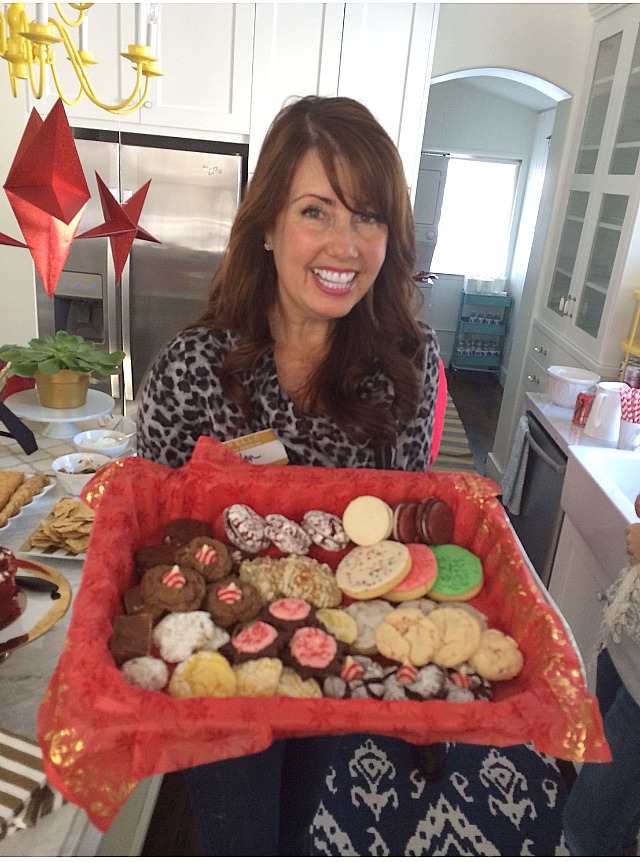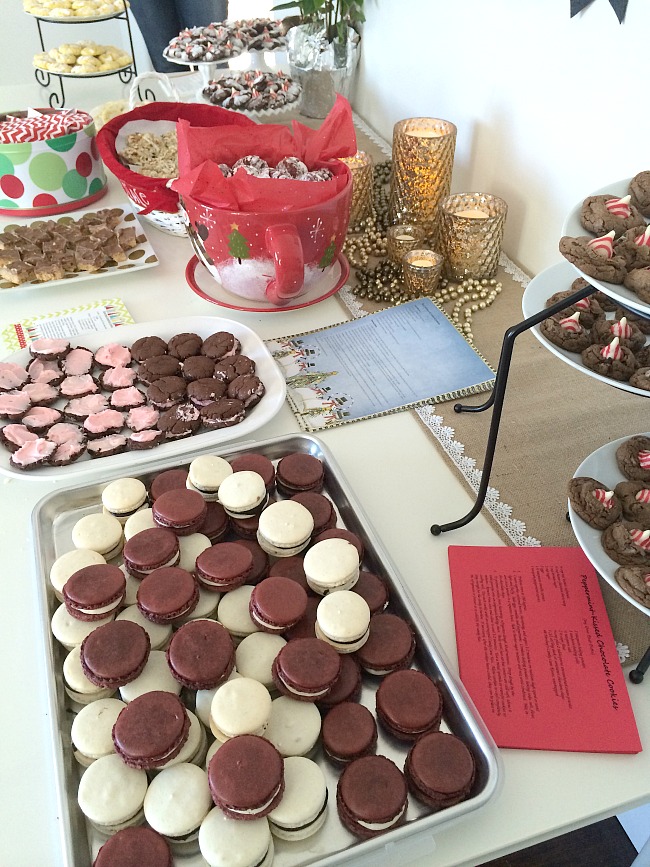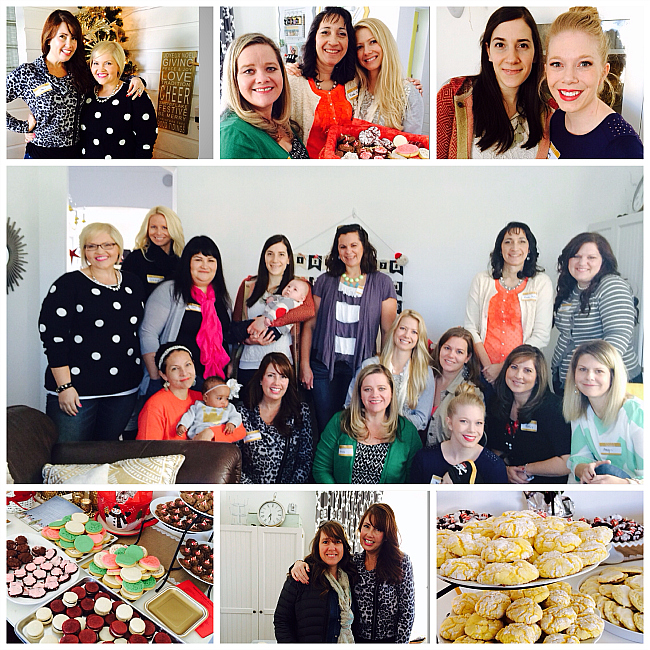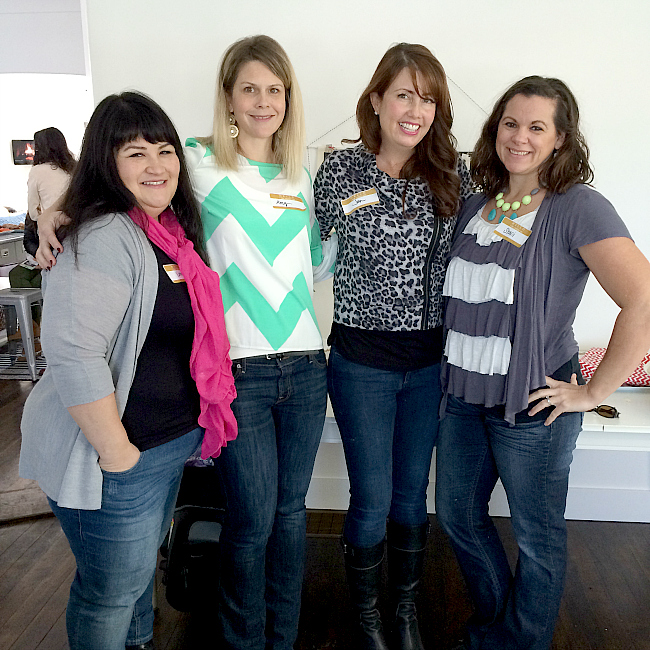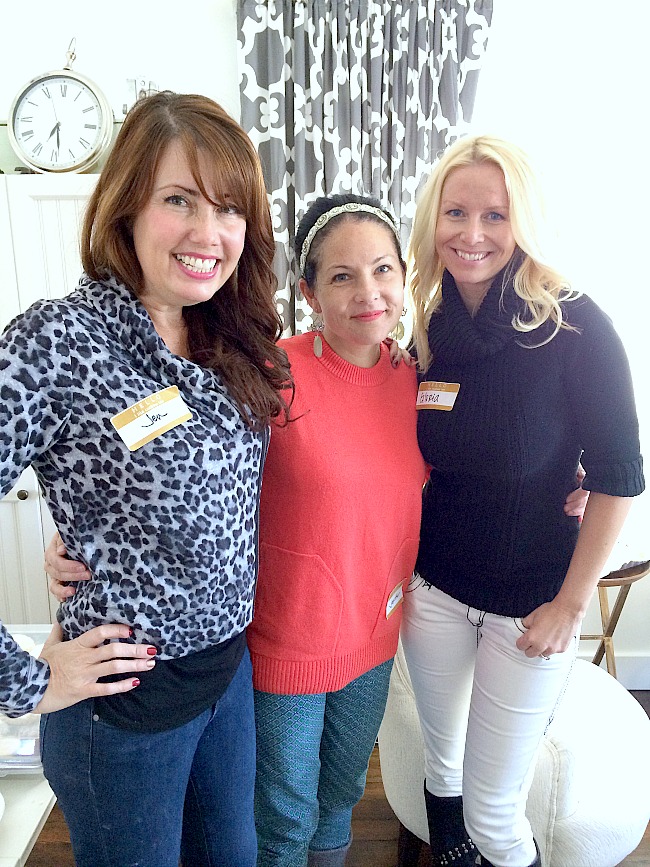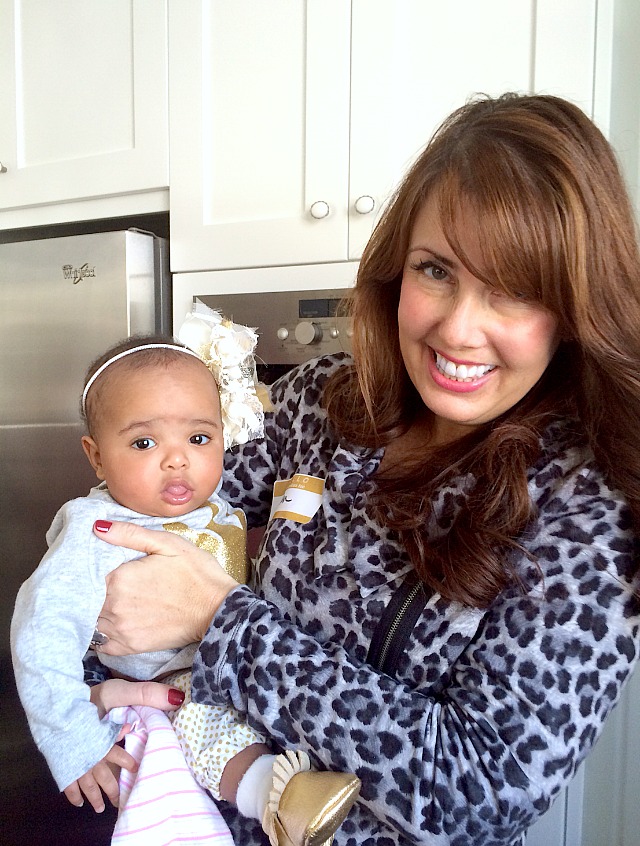 Isn't Jamie's Evie the sweetest??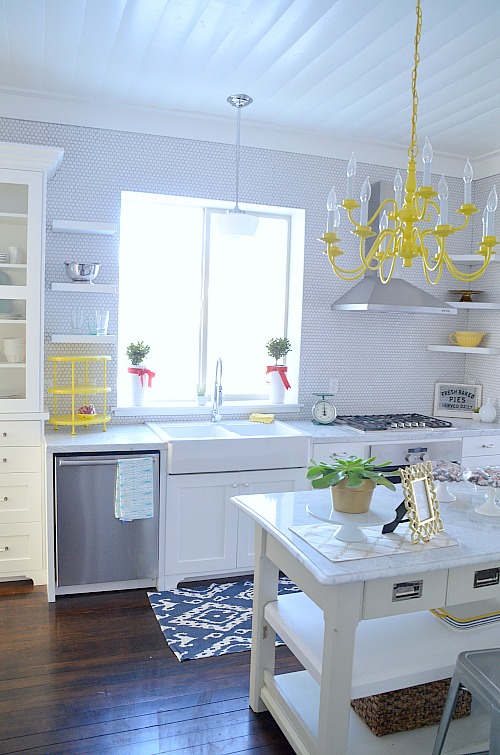 What's YOUR favorite cookie to make??
Share your favorite recipe in the comments.
We would all love to come and see it!
Have a wonderful day!
xxo

PS: I've linked up this post to these fabulous blogs this week!
Christmas Peppermint Chocolate Crinkle Cookies
Recipe Type: Dessert
Cuisine: Christmas Peppermint Chocolate Crinkle Cookies
Author:
Ingredients
1 bag Hershey's Candy Cane Kisses, unwrapped
2 cups of sugar
2 cups of flour
1 cup unsweetened cocoa powder
2 teaspoons baking powder
1/2 teaspoon salt
4 eggs
1/2 cup vegetable oil
1/2 cup confectioners sugar
1/4 cup crushed candy canes
2 teaspoons peppermint extract
Instructions
*Combine oil, sugar and cocoa in a mixing bowl.
*Mix that mixture together, and add eggs one at a time while you mix.
*Add the peppermint extract after the eggs and continue stirring.
*In a separate bowl, mix the flour, salt and baking powder, then mix into the other bowl.
*As a final step, I mixed this thoroughly on low with my Kitchen-Aid mixer.
*Place the dough in he freezer or fridge until the dough is still pliable but not as sticky.
*Then, preheat the over to 350-degrees.
*While it's heating, take a tablespoon and scoop a small amount of the dough ball in the powdered sugar and then, as an extra touch, dab the ball in the crushed peppermints and place that side down on the greased cookie sheet.
*Place the dough balls a couple of inches away from their neighbors.
*Bake each tray for 10-12 minutes.
*Then take them out of the oven and let them cool for about 2 minutes and then gently press an unwrapped candy cane Hershey's Kiss into the center of each cookie.
***If you press the kisses into the hot cookies too early they will melt.
****Enjoy