I am in love with tassels.
I just want to put a tassel on everything — purses, keychains, necklaces, bracelets, earrings, even gifts. So when Leather Hide Store contacted me to see if I was interested in making something with their leather, I immediately thought of tassels!! I especially loved their GOLD leather – how pretty!!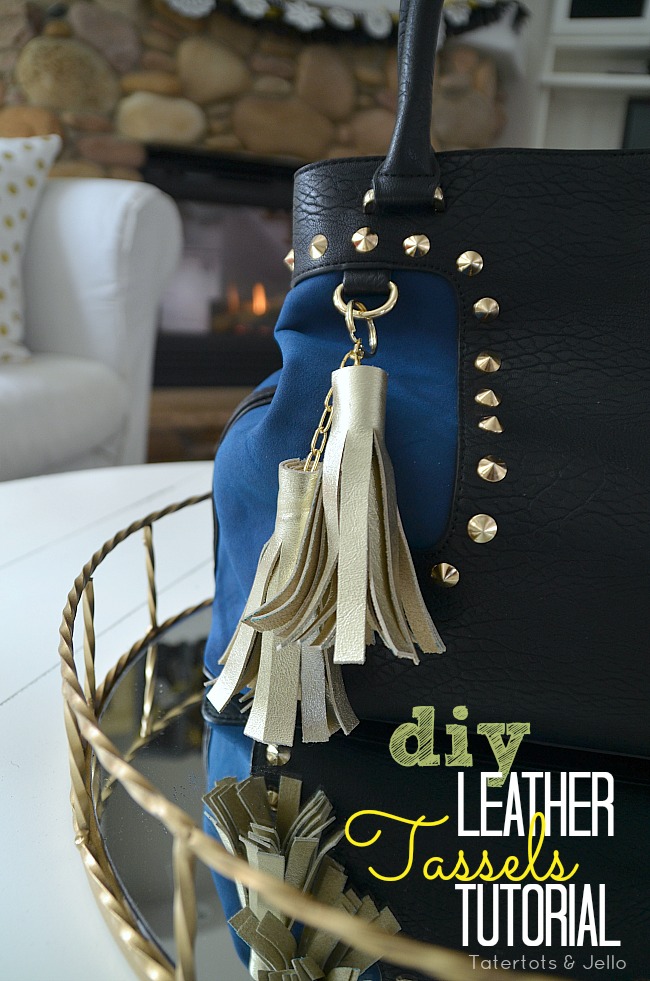 Another thing I love about tassels is you can make them in so any different sizes. Here's how to make DIY Leather Tassels: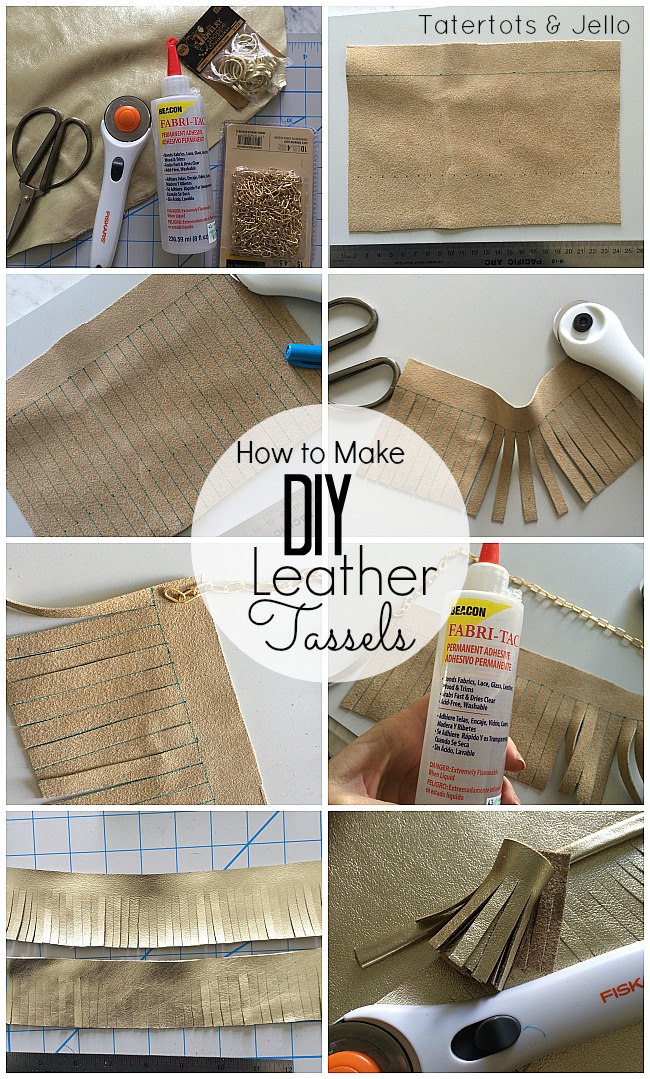 1. cut a section on leather 9 inches wide by the length you want you tassel. 6 inches is super long. 4 inches is what I made. 2 inches is a small tassel. And one inch is an earring size.
2.On the back side of leather, mark a top section and then mark vertical marks for the tassels. You can make them as thin or thick as you want. I marked mine with a ruler and pen and then cut them with scissors.
3. Cut the leather, you can use a fabric rolling cutter, or a pair of scissors.
4. Put chain inside the leather and then run a line of Fabric- Tac glue inside the tassel and roll it up.
5. Hold the ends shut with your fingers, or put a rubber band around the tassle until it dries.
6. Attach the chain to a Key Chain Ring.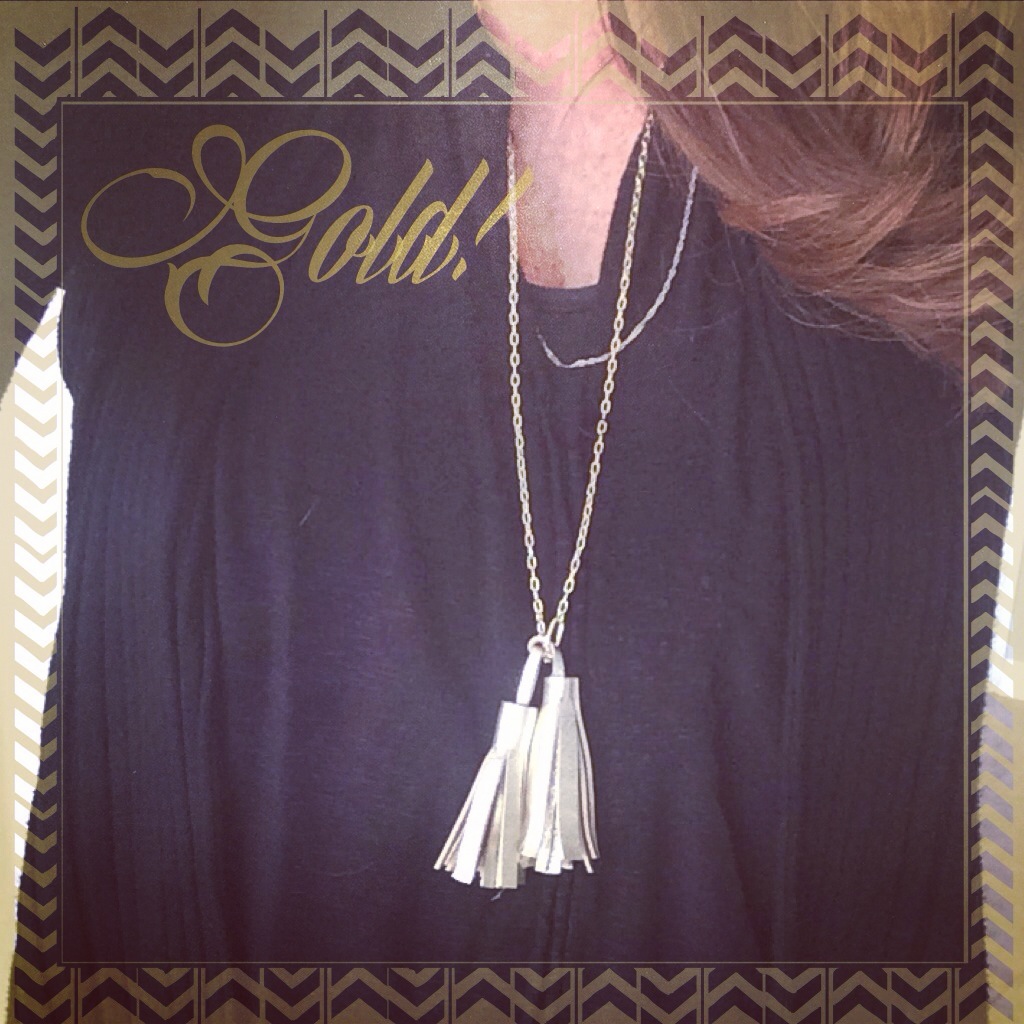 On the necklace I made, I cut some very fine strips of leather and rolled them into the tassels, instead of using chain.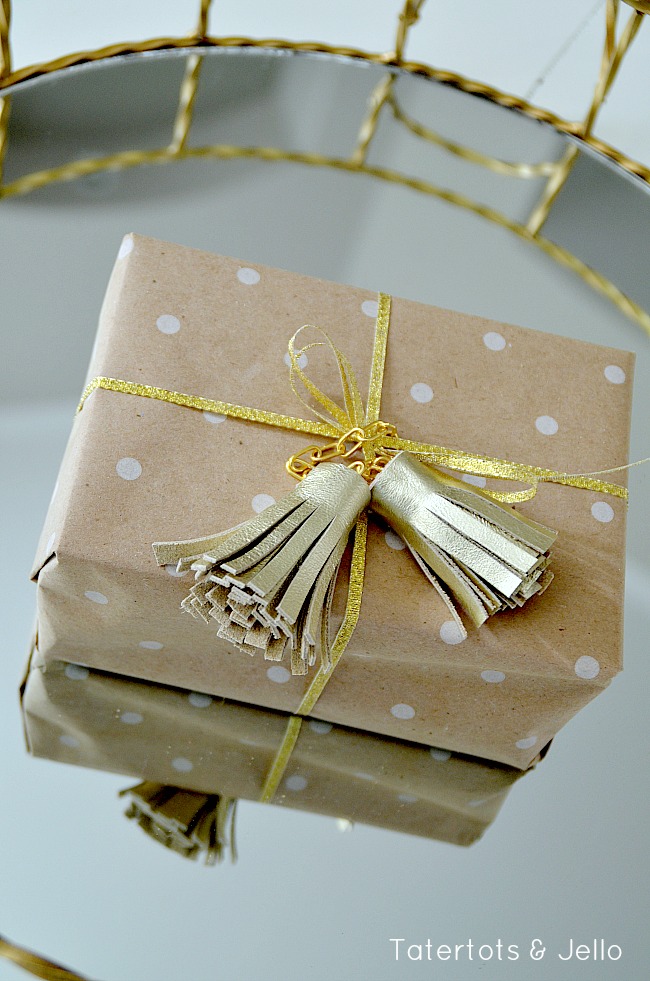 I think it would be such a fun idea to add leather tassle to the top of gift packages this holiday season. So pretty AND the can be used afterwards too!!!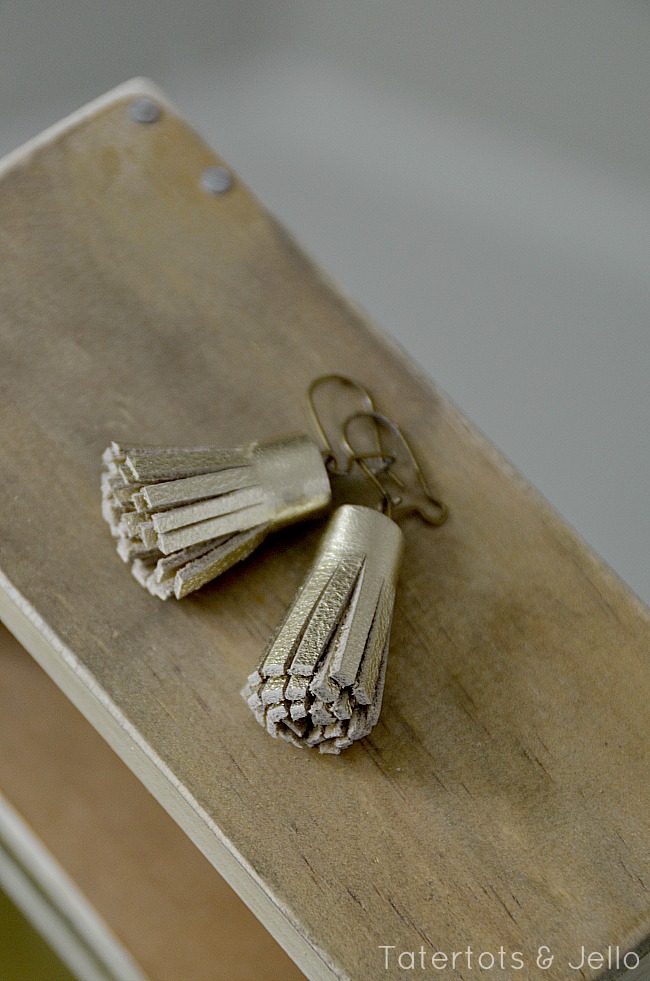 And I made some tassel earrings too – such a fun gift idea. They would also make an aweome stocking stuffer!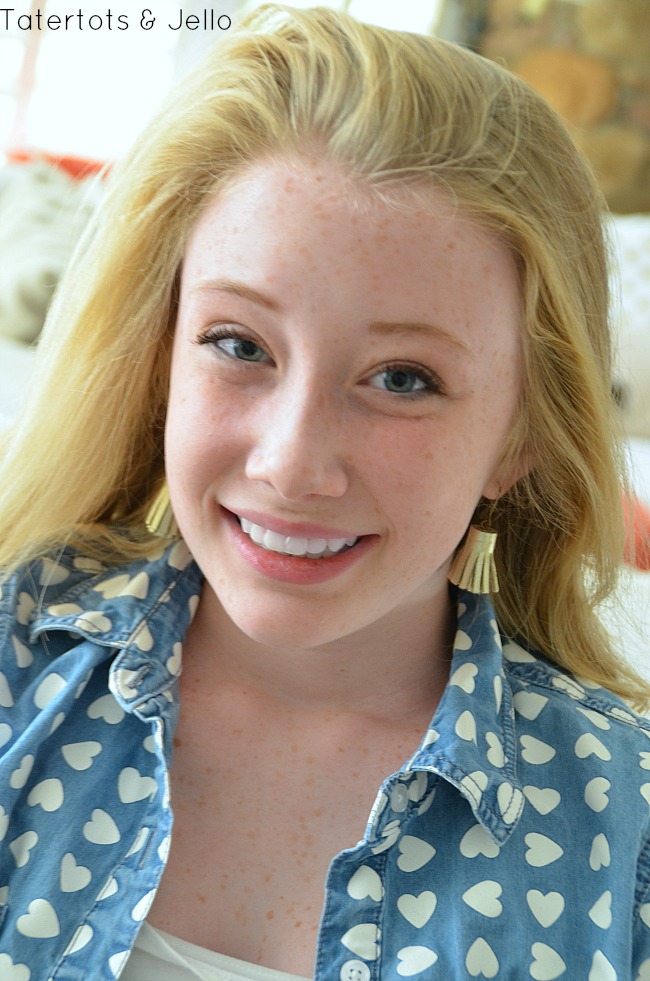 Check out all of the beautiful leather options at Leather Hide Store!!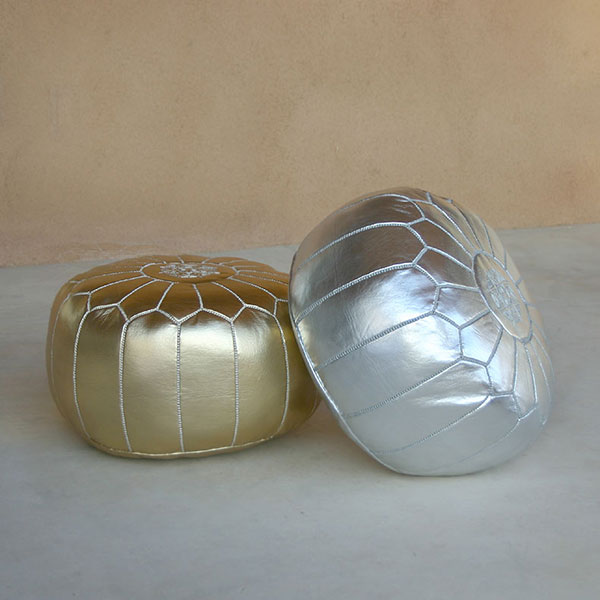 I am excited to make a leather pouf next. So fun!!
Be sure to check out Leather Hide Store for some awesome deals on leather for crafts and DIY projects!
Have a Creative Day!
xoxo

Thanks to Leather Hide Store for the materials for this post. See my disclosures for more information.
Thanks