May 22, 2013 By Jen 2 Comments
I am all about easy. And fast. And yummy.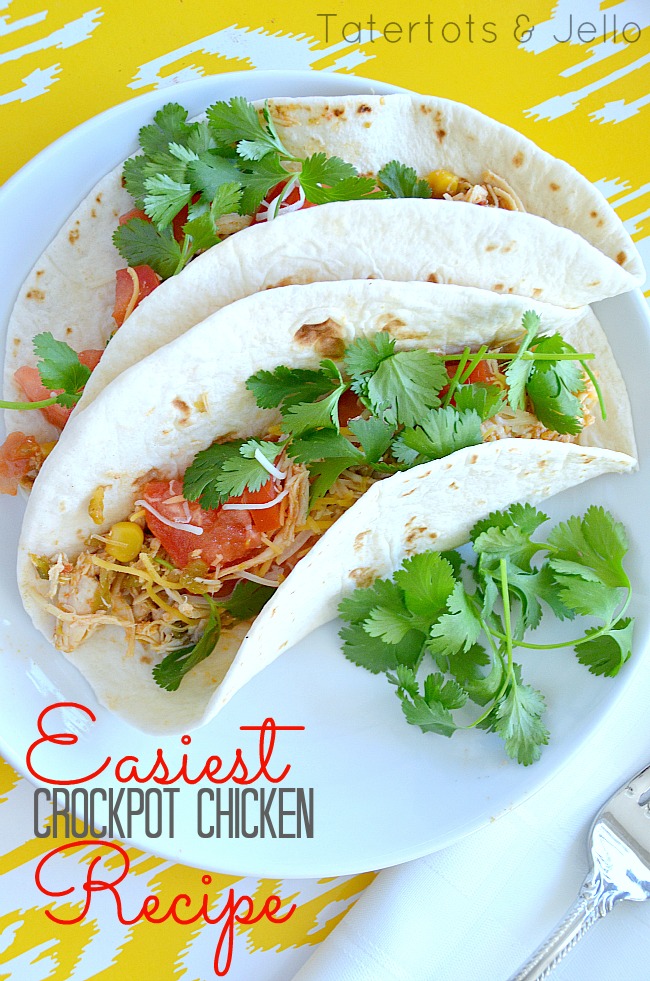 With four kids, a husband who travels during the week and a million projects happening all of the time, my crock pot is my best friend.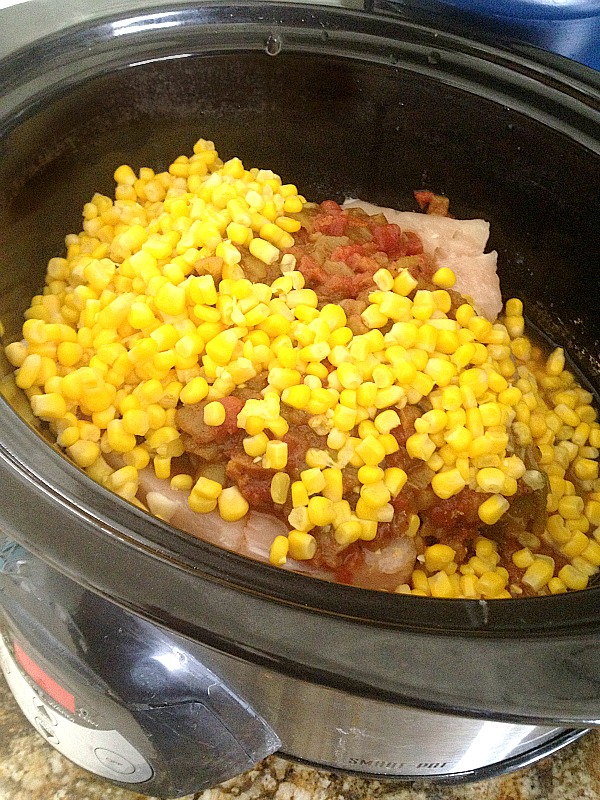 We've been experimenting with chicken recipes. The easier, the better.
So here is the easiest crockpot recipe we've created. It's my go-to recipe when I need something quick. I almost always have the ingredients.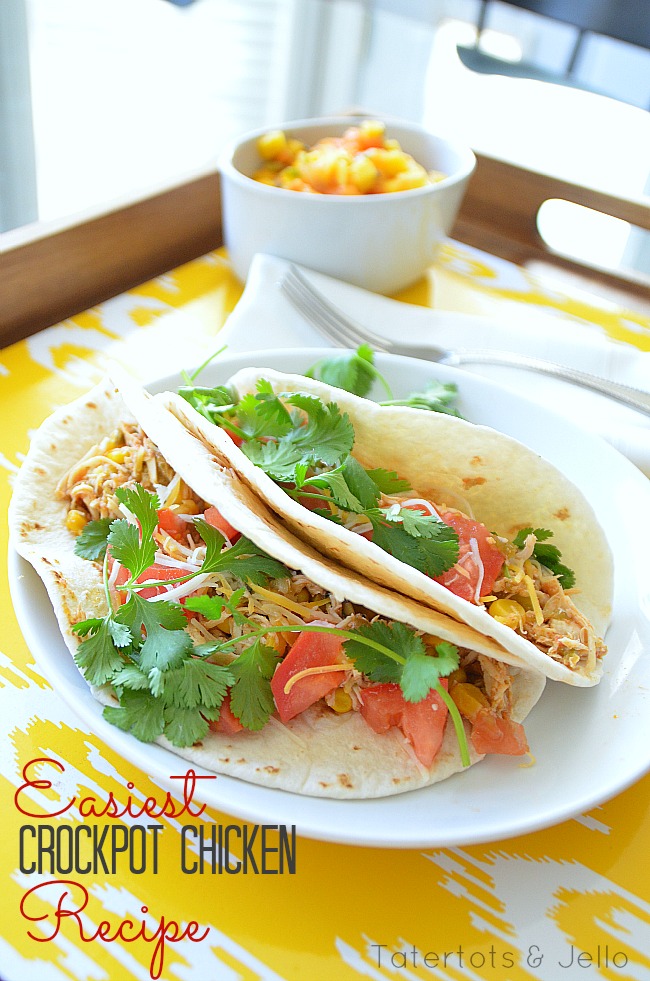 And it's something that can be used in so many different ways. You can use the chicken for delicious tacos, you can use it to make burrito bowls, you can put it on top of salad for a yummy Cafe-Rio-ish meal, add it to spaghetti for a heartier meal with a kick, you can use it to make enchiladas or burritos too. So many different meal ideas.
More from TT&J…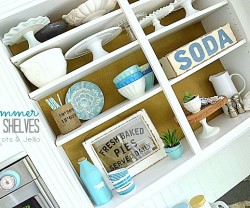 May 21, 2013 By Jen 26 Comments
When we remodeled our kitchen, I left a couple doors off a cabinet by my sink. I love decorating that area for different seasons and holidays. And with the warmer weather, it has really got me in the mood for summer. So the other day I decided to change up that little section of my… [Continue Reading]