May 21, 2013 By Jen 23 Comments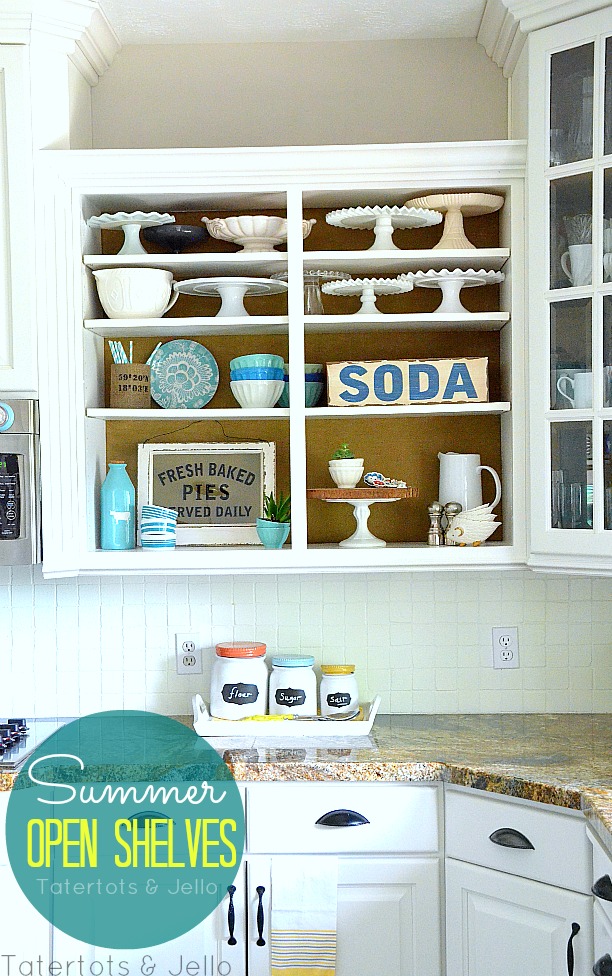 When we remodeled our kitchen, I left a couple doors off a cabinet by my sink. I love decorating that area for different seasons and holidays.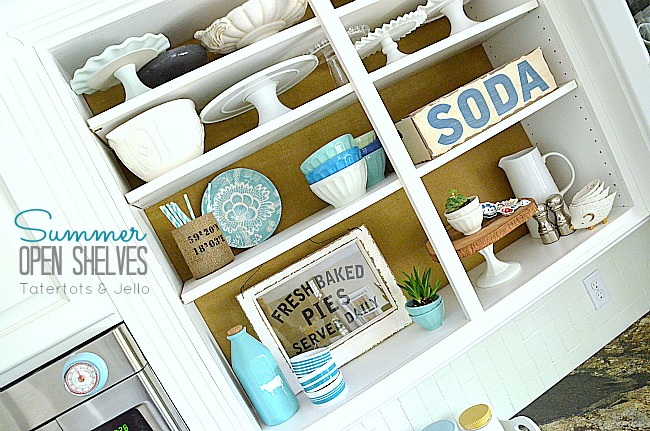 And with the warmer weather, it has really got me in the mood for summer. So the other day I decided to change up that little section of my home.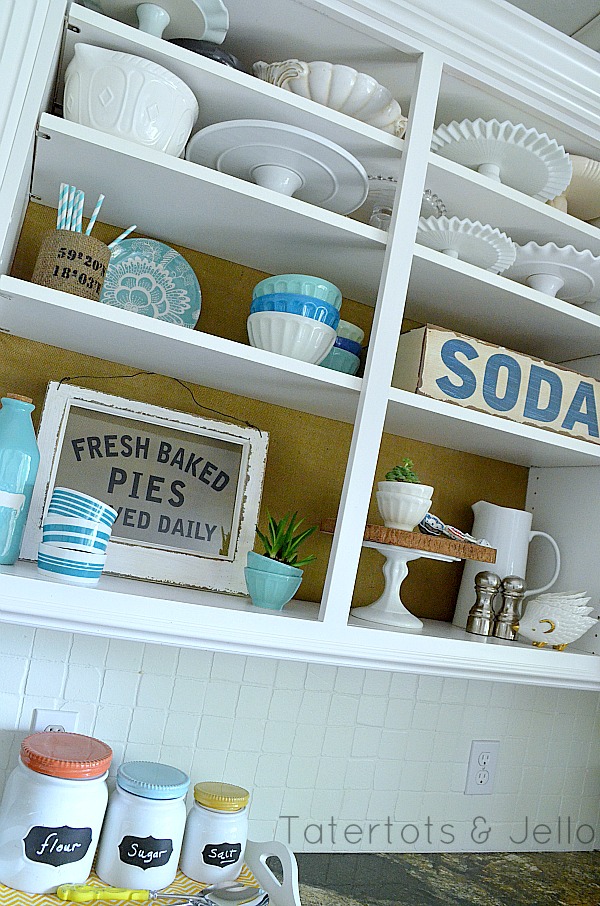 Here's what I did to change up this little area of my kitchen: 
More from TT&J…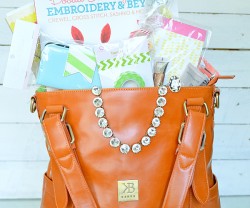 May 19, 2013 By Jen 2,271 Comments
  Are you ready for something REALLY amazing??  I'm teaming up with 20 Creative Bloggers — and we are EACH giving away our FAVORITE THINGS for Summer!! 1. Capturing Joy with Kristen Duke | 2. No Biggie | 3. Tatertots and Jello | 4. The Idea Room | 5. TidyMom | 6. Dine & Dish… [Continue Reading]