Wow, we're wrapping up today's Giveaway Day with a great shop. It's hard to describe the rustic, warm, almost Tuscan feel of many of the beautiful items in the Timeless Settings boutique, but you need to come see all the great things they have to offer.
Plus, they have generously offered to give one reader a $50 gift certificate to their wonderfully eclectic shop!
Look at this great birdcage: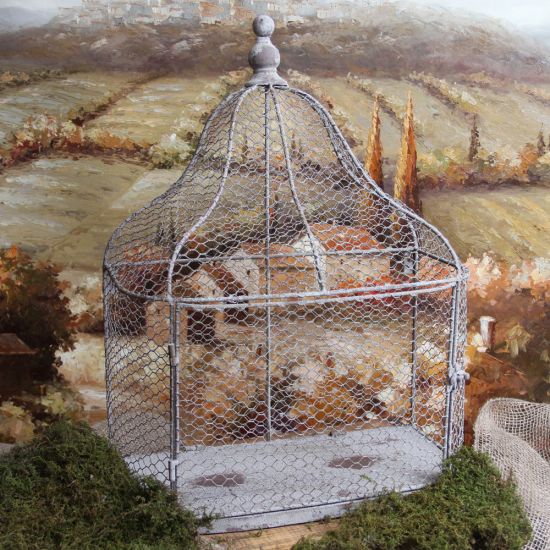 It's the kind of piece you could use for years in all kinds of settings, indoors and out!
But there's more.
Another new item that caught my eye … indulging a longstanding obsession with chandeliers, is this great canvas art: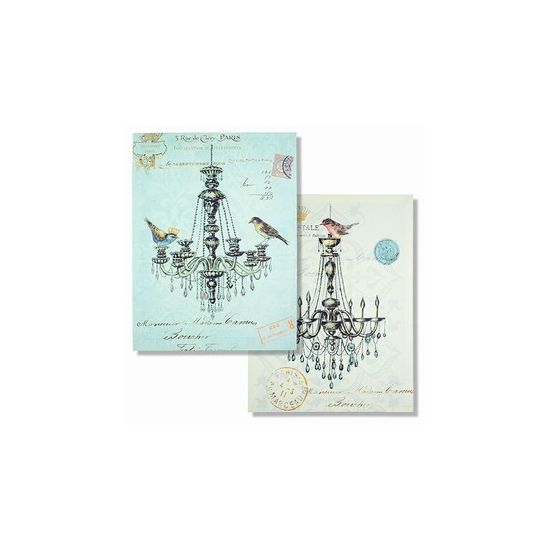 And how else to display all that subway art but on a classic, sturdy easel?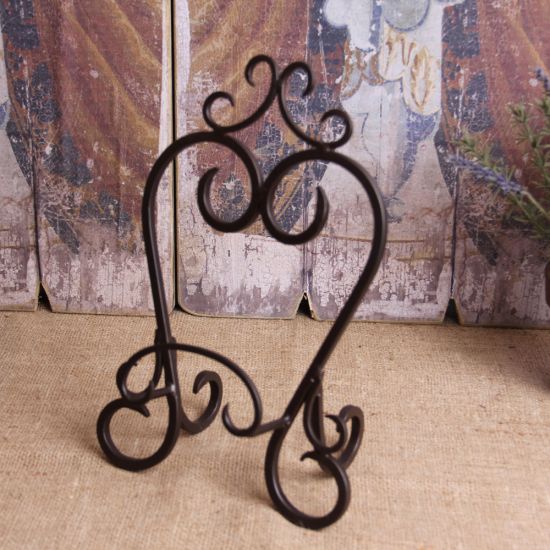 I can't list all of the great items they have in the shop. They have indoor decor, outdoor decor, even items like lotion! I love all the rustic items like baskets, Shabby Chic French items (you have to see them), bottles and jars, mercury glass, and so much more. (Even jewelry!)
And what princess, young or old, wouldn't love some of these cute, chippy crown hooks?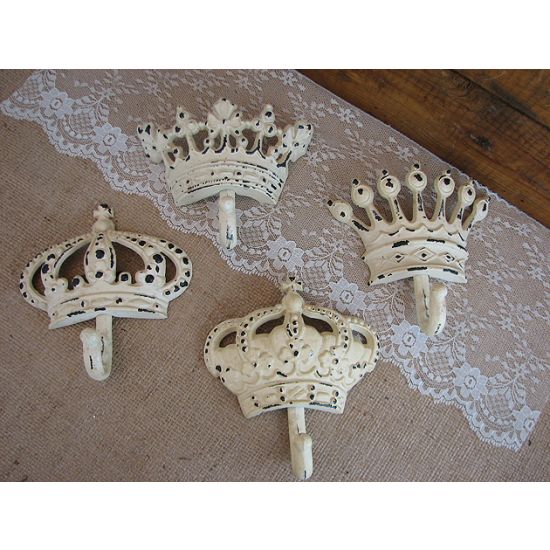 But enough of my shopping — you have to go see all this great stuff for yourself!
And one lucky reader will get a $50 gift card to this amazing shop!
So here's how to enter the giveaway: one entry per activity.
I'll choose the winner next Monday, and close the giveaway at midnight (MST) Sunday night.
Good luck!